Posted in: Applications,Digital marketing,Ideas for your websiteLast update: 11/03/20
Are you looking to increase your brand awareness and engagement from your social media followers? It is now possible to achieve with our new Memory app. This new branded mini-game will help you accomplish your marketing goals and help you boost your online reach.

Are you looking to launch a new online promotion? Would you like to add a bit of fun so your online community can enjoy it more? Create a branded Memory game! Participants will have to flip two cards each time, looking for matching pairs. And to accomplish your marketing objectives and expose your brand, the other side of the cards can be personalized with your company logo and branding colors.
The best thing about our branded mini-games? You can create it just in a few minutes! Check out our video to find out how easy and quick it is to set up your own branded Memory game.
Why create an online Memory game?
The new Memory game by Easypromos will help you to improve the general brand awareness of your company. Why? Because if you do it well, your audience will be exposed to your logo, colors, products, services, etc. Once the aspect of brand exposure is mastered, it will help you to position yourself well in the market. Your potential clients will be aware of your existence and the products and services that you offer. That can only mean that there is a big chance of converting them into your customers!

Online interactive mini-games can be shared and promoted on social media channels. It's an essential part of marketing strategy if you are trying to increase your brand recall within your target audience. However, apart from accomplishing your brand awareness goals, online mini-games deliver entertainment to your online followers, increasing their overall engagement as a result.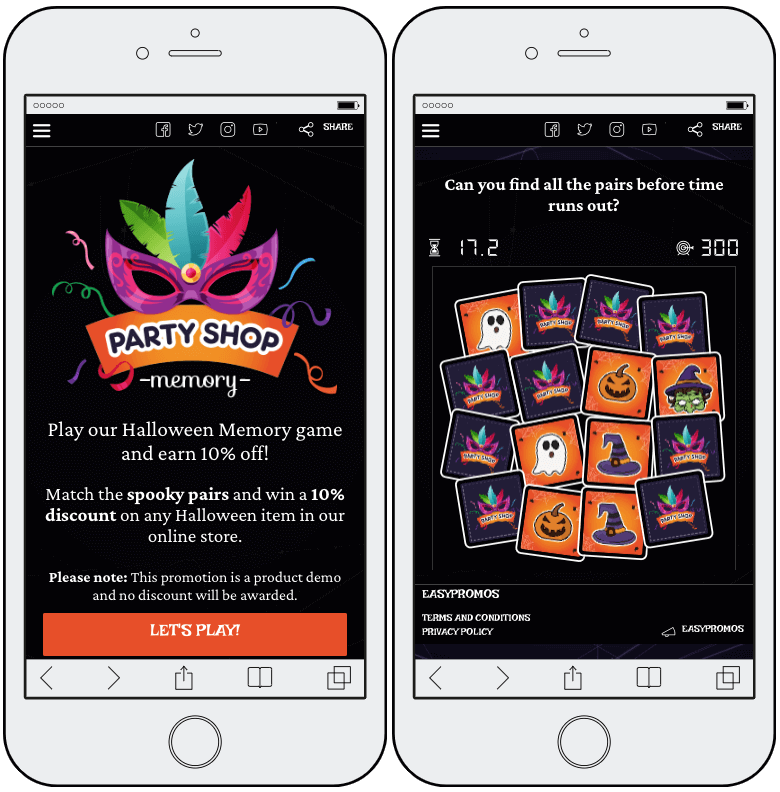 But what if your objective is to obtain new leads? This can also be achieved through an entry form that comes with the Memory game. You can adapt it to your own needs, asking the participants only for the information that you seek. And to attract more users, offer an incentive, there's nothing better to grab the attention of online users than free stuff up for grabs! You can award the participants with freebies as a thank you for registering, you can draw a random winner among all the people that participated, or you can simply reward the player with the best score. It's totally up to you!

Most importantly, as with all applications by Easypromos, you don't need any programming skills to set up your own branded Memory game as your new marketing tool.
What are the characteristics of the Memory game by Easypromos?
The Memory application comes with visual and audio effects, which will go off when turning cards, finding pairs, completing the game, or running out of time. Apart you can also:

Upload between 2 and 8 images (depending on how difficult you want it to be) to set up the game, with a recommended size of 250x250px.
Personalize the cards on both sides. Use your logo and colors to expose the brand as much as possible.
Decide on the time cap (between 30 and 300 seconds).
Establish a maximum number of moves to complete the game (between 10 and 50 moves).
Enable and adapt the entry form so the users leave the details that you need for your databases.
Allow users to start over and play multiple times.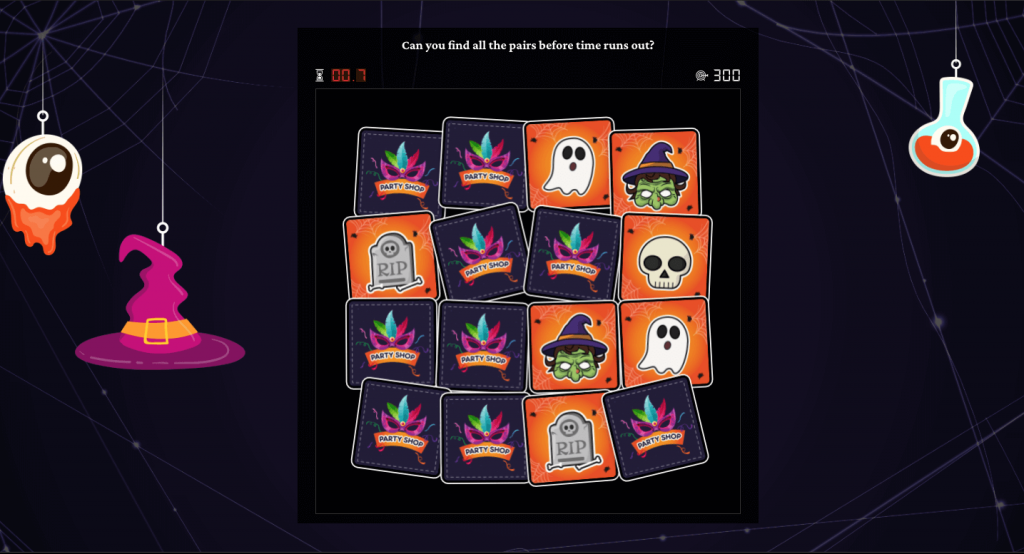 Each person that completes your branded Memory game will be awarded points, depending on their final score. The platform will automatically assign 100 points (fixed) for every successful couple, and then bonus points for the remaining time (10 points per second). Upon finishing the game, participants will see the following screen: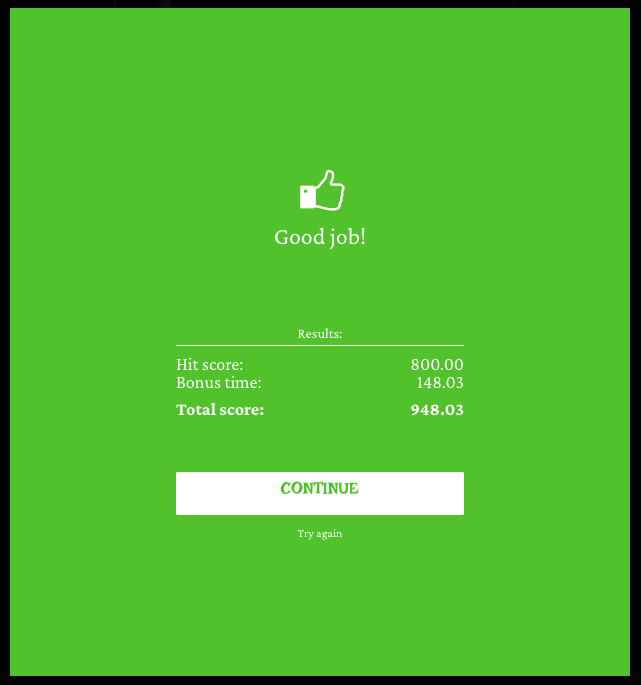 If you decide to enable the ranking page, the participants will be displayed in descending order. By making this option visible to the public, you create extra rivalry, meaning there will be more engagement.
The final scores can also be used to determine the finalists of your prize draw (for example, the top 20 players). You can also email discount codes to all the users that achieved the minimum number of points or completed the game.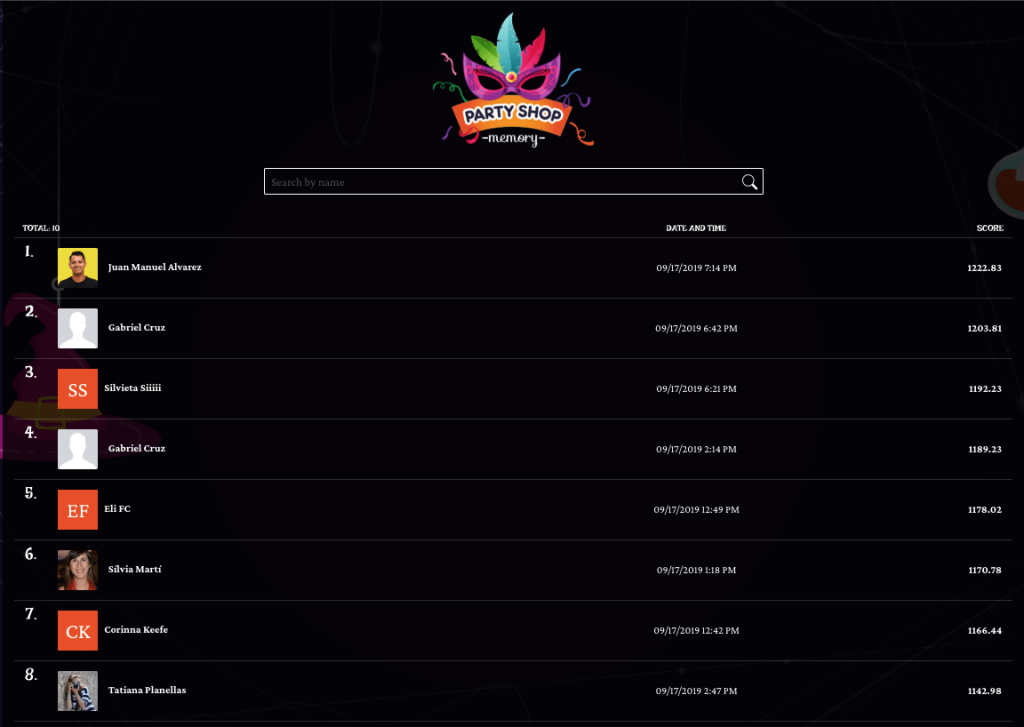 Once the game is completed, the participant will see the registration form, where they will leave the details that you wish to get.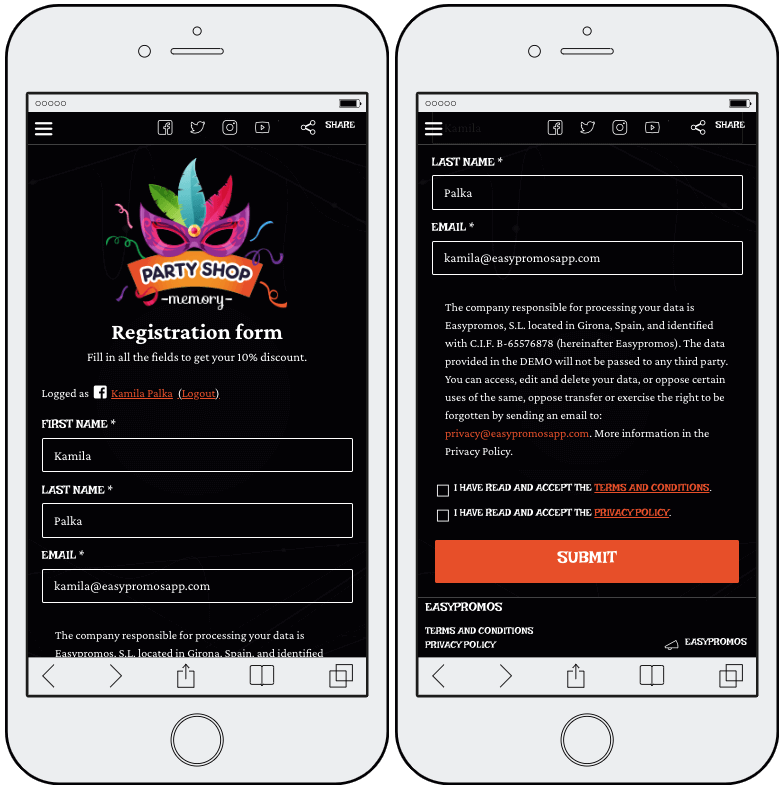 Why use the branded Memory app by Easypromos?
As always, you can create a draft of your branded Memory completely for free. Create your Easypromos account, and the platform will not ask for payment until the moment of activating the promotion.
The application makes it easy to add legal bases and Privacy Policy. You get to personalize the entry form and download the database directly to your CRM, webhooks or Zapier.
Furthermore, we are here to help! In case of any doubts or questions, don't hesitate to talk to us through our Online Chat! Our team of our customer care specialists is waiting to help you.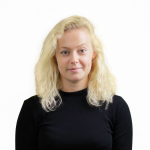 Kamila Palka
Easypromos marketing team
Publication date: 2019-11-19