Posted in: Digital marketing,Ideas for your websiteLast update: 01/08/22
Increase brand awareness, attract attention, and drive traffic: it's hardly a secret that online promotions deliver on all three. But how can you ride the tide of engagement and create a hook that draws contestants toward a purchase? Let's reveal the next data-driven steps!

Awareness and engagement
It may just sound like two random words, but in fact – these words, and what they stand for, are key factors to speed up your brand's growth. But how can you make the most out of the engagement derived from your online promotions? If you're asking us, at APSIS, we would say that your steps to success are threefold: collect and make use of data, implement adopt a full-funnel mindset, and don't forget to focus on the post-purchase process.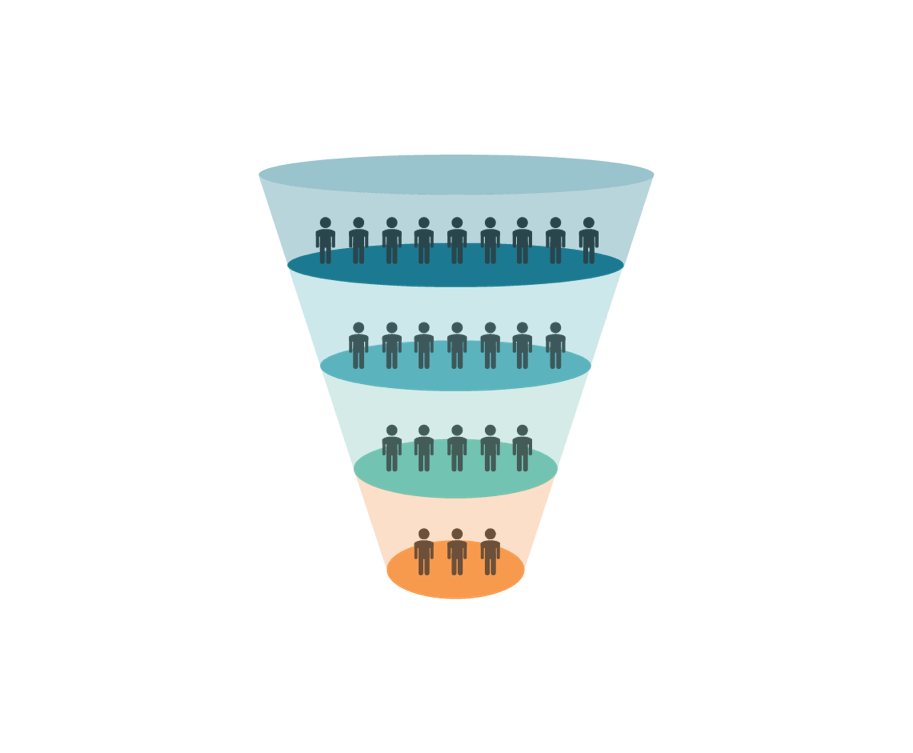 So, let's start from the beginning. Let's say that you're creating a grandiose, lavish, and brilliant online promotion campaign. Everything goes your way and you attract a lot of people to take part in what you've to offer. But you want to keep the momentum going, right?
Draw them to your website
Online promotion is a golden opportunity to draw attention to your brand in an entertaining and engaging fashion. It's an efficient method with crystal clear results: higher engagement on social media bolstered brand awareness and increased reach. But from a data-driven standpoint, there's one more heavy-hitting benefit: driving traffic.

Your website is, and should always be, the nucleus of your digital marketing efforts. If you view your online promotions as a valuable vehicle to drive people to your site, you'll be able to gain the cookie consent you need to gather, analyze and act on first-party data. This, in turn, enables you to keep the conversations going through targeted, timely and personalized online marketing.
Now, this might sound like something out of an IT-handbook. But if you use a data platform, you can turn the data-driven complexity into an easy reality. Because in the end, your ability to unify and analyze data is key to succeeding with your marketing efforts.
Gain consent and continue the conversation

First things first. What are we without consent? Not much, actually. In almost every situation in life, we need explicit consent. This applies to marketers as well – especially since the GDPR came into force.

As you might know, personalization is a powerful tool to create personal relevance. But if you want to offer the smooth experience customers crave, you need cookie consent to gather behavioral data.

But the road to consent is often paved with trepidation. So, remember to be transparent and open about how and why you collect data. Why not make your pop-up cookie-banner fun, inspirational, and straight-forward? By being genuine and conveying that the purpose is to provide prime experiences, you'll most likely get a bunch of happy (soon-to-be) customers.

This trickles down to the core question: How can you use data to boost, engage and re-engage throughout the entire funnel?
Guide Your Visitors Toward the Next Step

What's the next step after collecting data, then? The answer is: act on it. It's your time to shine with valuable content that's tailored to your visitors and customers – with the goal to win them over. ¨In fact, personalization is your best friend when it comes to providing relevant customer experiences – from top to bottom.
1. Create relevant content that supports the journey

Today's customers want to feel that you genuinely understand their wants and needs. This means that your customers expect tailored and relevant content (only!). As a result, you need to create inspirational content on all levels; blog posts, whitepapers, guides, inspiration, and customer cases.

Just like marketing in general, there's no one-size-fits-all in content marketing either. Of course, the best method is to analyze your data to get to grips with audience needs. But a general tip to cater to full-funnel needs is to divide your content into three distinctive goals:

Attract interest through content that inspires and educates the top-funnel reader.
Build trust and engagement by giving tips and solving the middle-funnel readers' pain points.
Sell your offering to the bottom-funnel reader by focusing on the benefits and urging him or her to complete the purchase.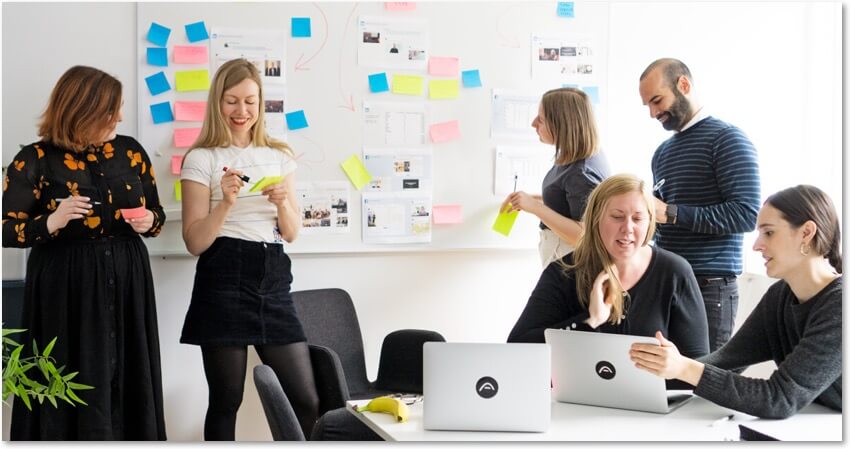 2. Use A Company Newsletters To Capture Data
When you've drawn your online promotion participants to your website, one suitable action is to urge them to sign up for your company newsletter.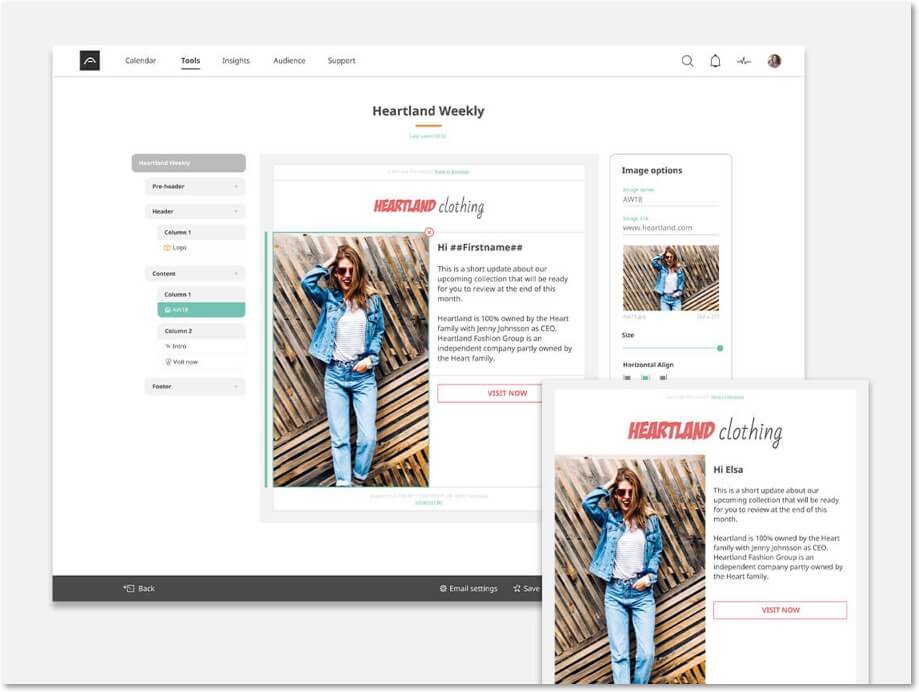 The benefits are plentiful. The opt-in form gathers personal information and opens new doors to communicate and connect through an additional channel. And let's not forget that it builds relationships and thought leadership… By educating your customers, offering inspiration, and telling your company's story, your readers will get to know and trust you in a completely new way.
3. Win back engagement with automated flows for cart abandonment
In an ideal world, the purchasing journey is straightforward. First, awareness is awakened and interest is ignited. Then, the person considers your offering and makes a purchase.

But it's rarely that pain-free.

More often than not: engagement comes and goes. So, it's of utmost importance that you kindly remind your visitors of your existence. For example, by reminding them about something they once were interested in – but left behind.

Browse abandonment and cart abandonment might pop into your head right now. Even though it's seen as a detrimental event, there might be thousands of reasons why. Perhaps something got in the way, maybe the credit card was out of reach, or they might just have wanted to procrastinate the purchase decision a little bit. You get the gist of it.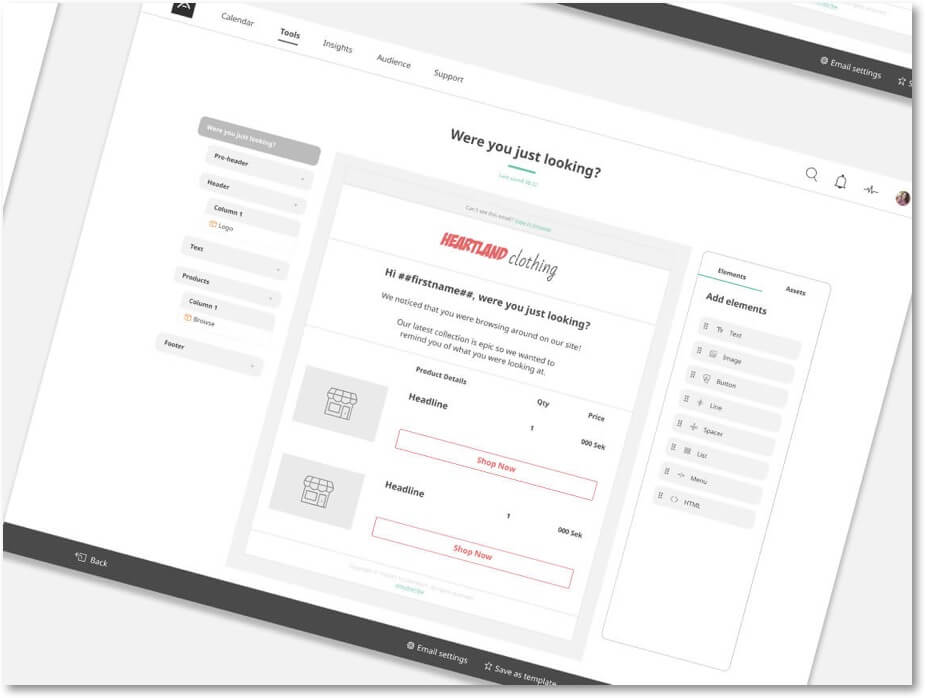 But there's a solution to turn abandonment into purchase: automated flows for abandoned carts. These enable you to easily re-engage and remind the customer to return to your site. The best part? They're automated. By setting up flows that are triggered by behavioral data, you'll save time, win back lost revenue, and offer your customers a well-suited service.
4. Personalized product recommendations increase conversion
Have you ever received an email or visited a site with product recommendations that are completely out of your interests? Or not in line with your purchase history?
Unfortunately, many companies are far too focused on what they want to say and sell, rather than what the customer wants to hear and buy. The solution to the lack of personal relevance? Product recommendations charged with customer data.

Personalized recommendations serve several brilliant purposes, such as to reactivate your customers or to remind them of your existence. And to succeed, you need to tailor your recommendations on purchase and/or browsing behavior.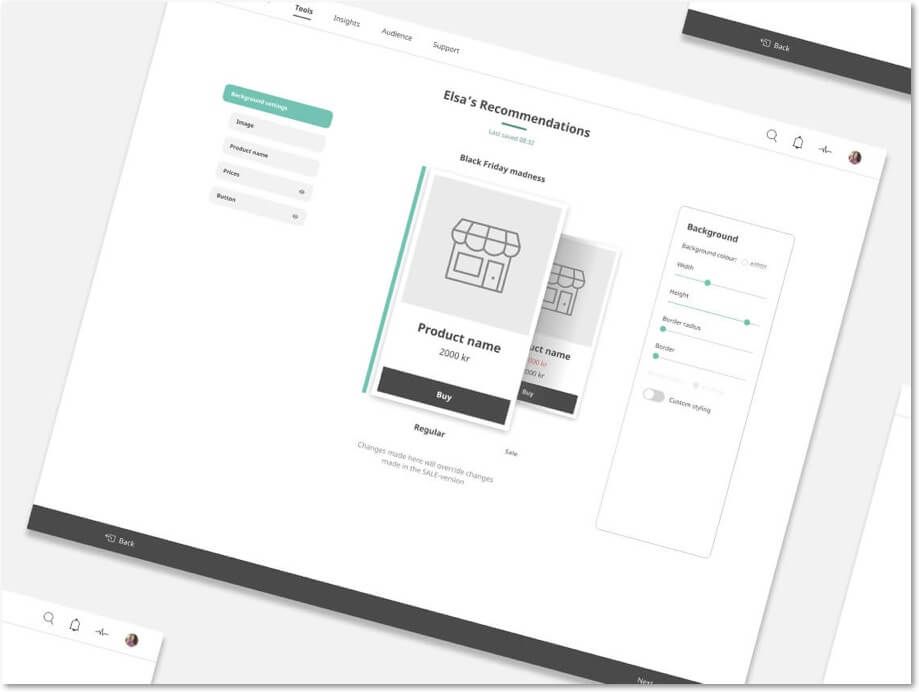 The effect isn't just that it may have a compounding effect on your average order value, but it also increases your conversion rate substantially. How? Well, the formula is quite simple: the higher the relevance, the higher the click-through, and the larger the likelihood of a purchase.

Create a loop of engagement with post-purchase communications
Many marketers feel that their mission is complete as soon as the purchase is finalized. But in reality, here's where it all begins. Because you don't want your customers to drop off after purchase, right?

Post-purchase communication is key to developing long-term relationships, keeping the conversations going, and making customers return time and time again. By delivering personalized and tailored messages with the assistance of marketing automation, you can create a loop of engagement that leads to future purchases.
Did you know that a repeat customer is 9 times more likely to convert than a first-time buyer? @smilerewards
Click To Tweet
If you ask us, returning customers matter the most. But why is post-purchase communication so valuable? Because returning customers means engaged customers. And with engagement comes loyalty. And loyalty can actually be seen as the main goal for many marketers, as it means increased conversions, revenue, and ROI.
To summarise:

Implement a full-funnel strategy
Make sure to draw people to your website
Be transparent with your data processing
Analyze and act on data to offer personalized content
Great personalization is the alpha and omega
Use marketing automation to re-engage
Take good care of your repeat customers
Are you in need of extra clarification or inspiration?
Don't hesitate to contact us! Our experienced Support Team is ready to answer all your questions and inspire whenever you need some help! Chat with us!
Publication date: 2020-03-17