Posted in: Digital marketing,Ideas for your websiteLast update: 26/08/21
Tourism is always one of the most affected industries in times of crises, and the ongoing COVID-19 pandemic is no different. Travel agencies, airlines, museums and tourist destinations are now on hold. But their marketing shouldn't be slowing down even for one second! Today we share with you ideas for tourism marketing in times of economic downturns.

Any recession can be a hard blow to the tourism industry, as less disposable income always means fewer opportunities for traveling and leisure. This time the situation is even more serious, as even those who can afford travel are unable to simply pack their bags and leave for their desired destination. Closed borders, grounded flights, and canceled events forecast big losses to airlines, travel agencies, hotels, and tourist attractions. But as we keep on saying, this situation won't go on forever.
The number of businesses closing their doors is dramatic. But the number of businesses putting a stop to their marketing is even more drastic and surprising. Because now is the time to work on the strong relationships you established over the years. Now is the time to reconnect and engage with your social media followers, and help them plan the getaways they're planning while self-isolating for weeks. Now is the time to make sure that once your audience has a disposable income they will choose to spend it at your business.
We're not saying "act like nothing is going on. We're saying "Think, adjust and connect!" And today we will show you how to responsibly market to your audience during the current pandemic or in times of any future crisis.
1. Stay active on social media and acknowledge the difficult situation
While self-isolating people are much more likely to spend more time on social media. And social media should be the starting point for any tourism-related business. Don't forget about all the followers that hit the "Follow" button on your Instagram, Twitter, or Facebook pages. They followed you for a reason (probably interesting and engaging content), so give them what they came for in the first place.
It is important to stay connected with your followers and acknowledge the ongoing situation. Here's a great example of an Instagram post shared by the official account of Visit California. The beautiful picture of Kings Canyon National Park comes with a short text that successfully strengthens the relationship between the brand and its followers. "While we can only appreciate our beautiful state's parks from afar this year, we hope you can take solace in the fact that they'll be here waiting for us when the time is right". This is all your audience wants to read!
Visit Portugal followed the same steps. They haven't stopped sharing heartwarming pictures of beautiful tourist attractions.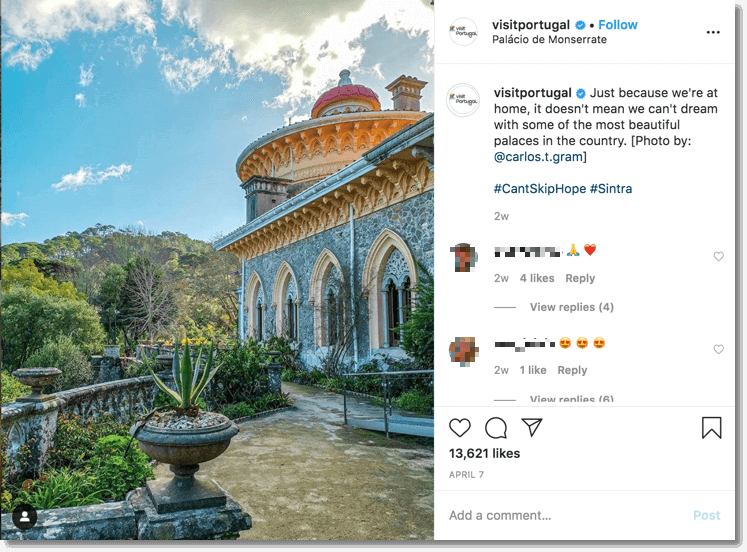 It's most probable that domestic tourists will be your first visitors. Take this chance to actively persuade them to visit your city, museum, or theatre! You will boost the engagement even more if you add some open questions, just the way Visit California did: "Which California park fills you with joy?".
2. Collect user-generated content and use it to connect with your audience
User-generated content is also known as the most authentic content brands can share. This is still actual during the ongoing pandemic or any other crisis. Encourage your social media followers to share pictures, videos, or texts that you can then reshare on your pages. Content generated by users improves customer loyalty and trust and creates an emotional brand attachment.
Here's an example of a campaign launched by the Museum of the City of New York. The museum asked their social media followers to share pictures – taken following the protective measures – "documenting personal experiences during this challenging time".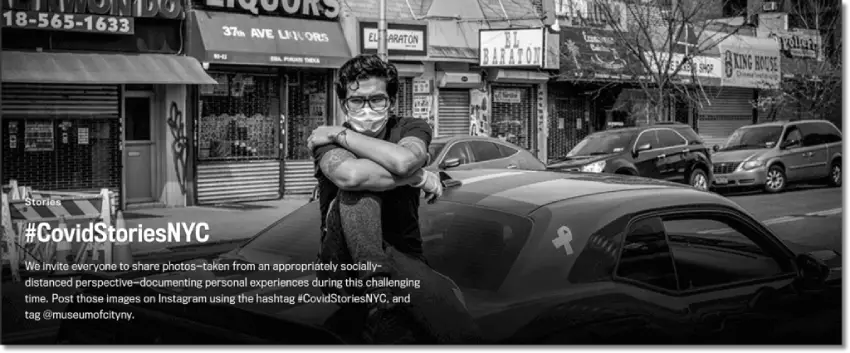 The campaign found the audience's approval – more than 2700 pictures have been shared so far.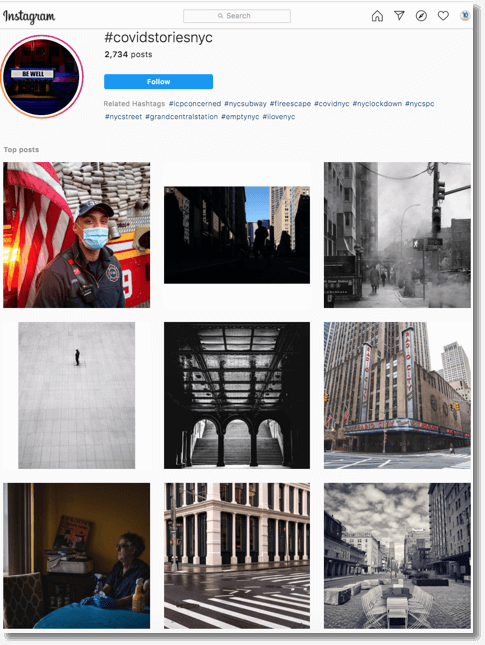 Another brand doing a fantastic job with user-generated content is Lonely Planet, a popular travel guide book publisher. The brand invited their audience to join their Scavenger Hunt where the participants share pictures of old souvenirs, first passports, hiking boots, etc. This is a great way of engaging their followers and maintaining the brand's social media presence and awareness. Many people joined the challenge, as they wanted to share pictures of their travel memories found at home, but also to be featured on Lonely Planet's Insta Stories, as that where the brand shared the challenge pictures.
You can easily collect user-generated content with our Mention + Hashtag application.
Boost social media engagement and presence with comment-based giveaways
Let's focus on social media for a moment longer. It's common knowledge that social media giveaways are the easiest way to increase social media presence and engagement. During self-isolation and crises, too. Depending on the type of business there are many different prizes you can offer with social media sweepstakes:
free entry tickets to museums, theatres, exhibitions, or amusement parks
discount vouchers for holiday packages and flight tickets
free holiday packages and flight tickets
travel accessories
Here's an example from The Journey Bound – personalized trip planning company. They invited their audience to join their comment-based Instagram giveaway. Participants joined the promotion for a chance to win a 50% off planning services for the next trip planned with Journey Bound – once it's safe to travel again.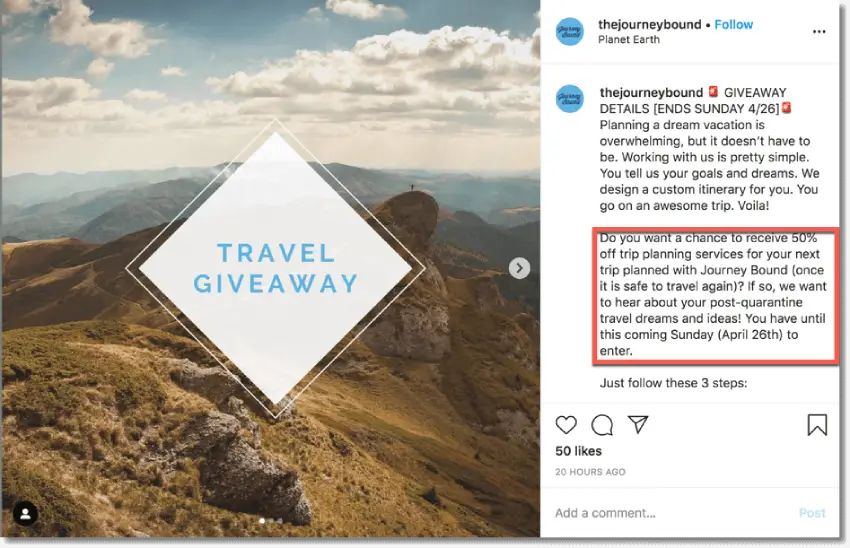 The entry requirements were very simple; organizers asked the participants to follow their account, mention three friends in the comment section and explain where they would like to go.
Remember, that open-ended questions are the best way to increase social media engagement.
4. Educate and entertain your followers with gamification
Branded games are a fantastic form of interactive entertainment and promotion. Brand gamification allows companies to work on their brand awareness, social media presence, and lead generation. And tourism-related businesses should be focusing on these three aspects.
Use mini-games to educate your audience

It's sure that once the restrictions are lifted people will be keen to leave their homes. However, it's also quite predictable that many places will carry on with protective measures as the situation gradually normalizes. Responsible tourism will have a new meaning, with tourist destinations being more hygienically safe than ever before. But how do you ensure that travelers really know how to behave…? Incorporate branded mini-games.
The World Health Organization published guidelines to prevent infection and slow transmission of COVID-19, among others are the following three:
Wash your hands regularly with soap and water, or with alcohol-based hand rub.
Avoid touching your face
Cover your mouth and nose when sneezing or coughing
A good way to connect with your audience is to create digital educational resources that will make the learning process easier. So here's an example of a fun and engaging Memory game aiming to educate people on hygienic measures.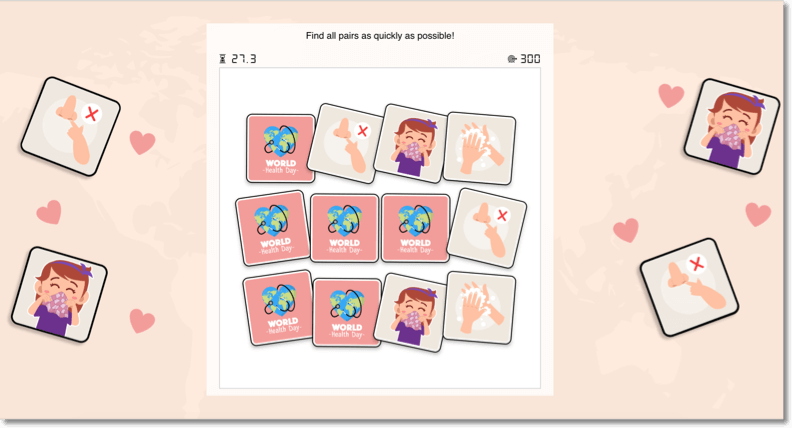 This kind of game can be launched by any brand. The audience will be entertained, engaged, and their trust will also be reinforced as you'll tap into their emotional attachment.
Boost brand engagement and create excitement with gamification
Branded games are fantastic not only for educating or informing but also for entertaining your online audience. In the recent blog post about customer retention strategies, we wrote about how 48% of Spaniards spent more time on computer and video games due to the COVID-19 restrictions. This is why incorporating a branded mini-game into your marketing strategy will bring you a guaranteed success.
Here's an example of a Hidden Objects game launched by Plum Guide, a vacation rental company, as part of their Easter campaign. They launched an online Easter egg hunt where they offered their audience a chance to win £200 Plum Guide credit.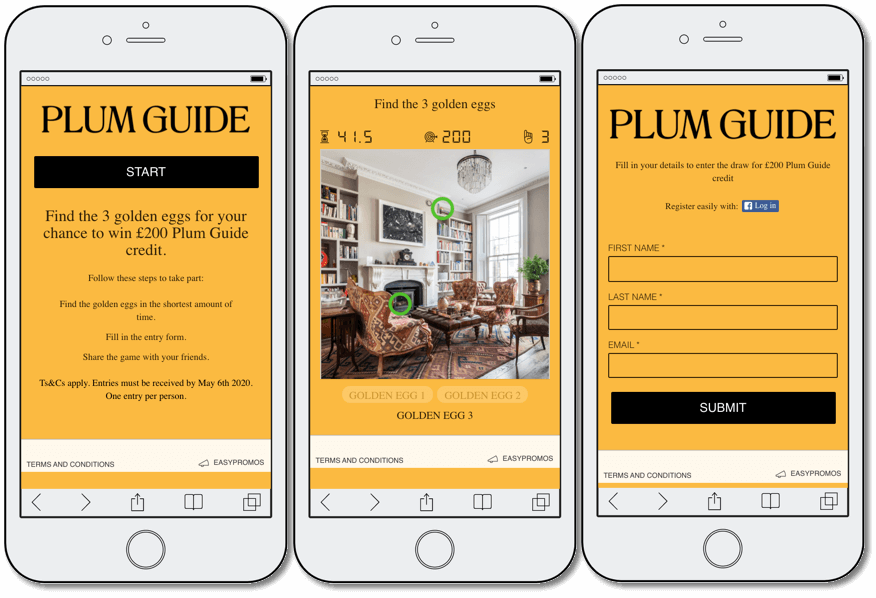 Apart from reinforcing their brand trust and loyalty, they also expanded their mailing list and improved brand awareness.

Branded mini-games can be used by any tourism-related business. Travel agencies can use Memory, and Puzzle games to award most engaged players with discount vouchers, and to expand their mailing list, and museums can educate their audience about the history of the art pieces.
5. Inspire travelers with discount codes and suggest next destinations
Here's an example of a promotion launched a few weeks prior to the pandemic with our Personality Quiz. The organizing travel agency TravelUp looked to persuade people to book holidays. This tactic can be still used during the ongoing crisis! Why don't you create a few questions asking about customers' likes and preferences, and then display a personalized message based on their answers?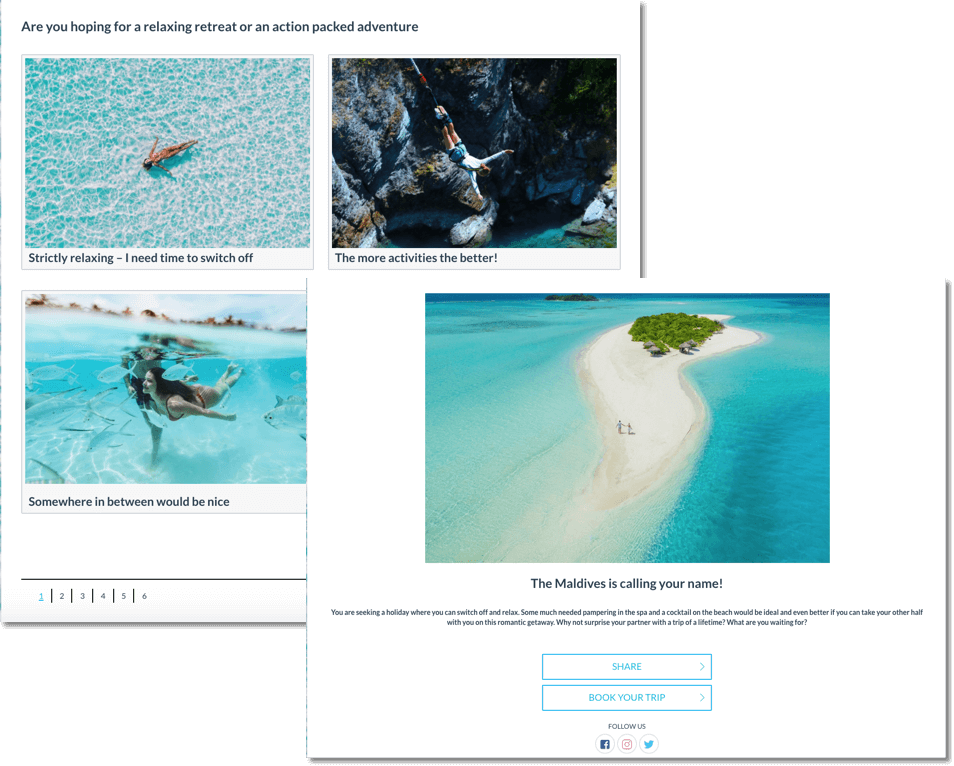 Do you want to achieve more than just increased engagement? Throw in a discount code or voucher that users will be able to redeem once the situation normalizes. This way you will improve customer loyalty and satisfaction, and also ensure that there will be some paying customers waiting for you to open the doors to business.
6. Update your website, generate high-quality content and give users alternative ways of contacting you
We've said it before, we'll say it again. People have never been connected as much as they're connected now. Apart from scrolling through social media they also focus on their interests and likes. Here's an example of fantastic steps taken by the Museum of London. They shared a visible message informing their audience about the temporary closure but they also ensured that the visitors have information about things that might be of their interest.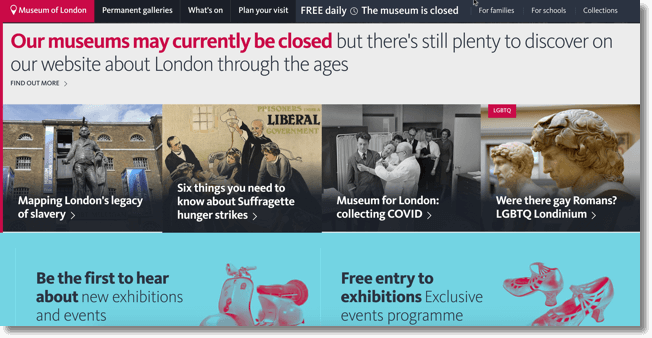 We have seen examples of museum websites being basically shut down. So make sure it doesn't happen to you! It's also a great idea to give your website visitors different ways of contacting you. Email addresses, social media channels, phone numbers, and online chats will help you stay connected with your online visitors.

Our of our most favorite recent trends are virtual museum tours! Here's an example of one of the most engaging and interactive tours from the British Museum.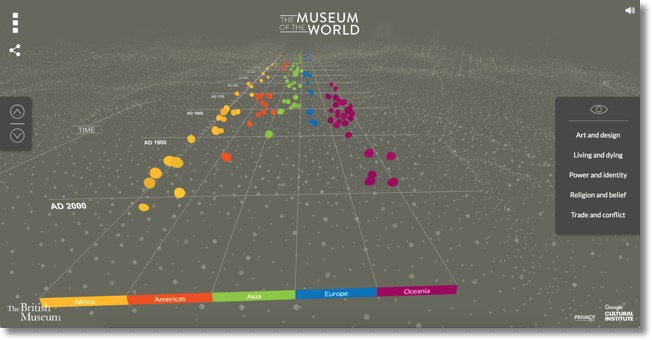 Of course, not every museum can create a virtual tour but they can still provide their online community with interesting facts and information.
Did you find these examples helpful? Or maybe you want to share with us an interesting idea of tourism marketing in an economic downturn? Contact us through our Online Chat!

Publication date: 2020-04-24