Posted in: Ideas for your websiteLast update: 03/08/22
The New Year is almost here – along with New Year's resolutions such as Veganuary. Are you planning to enjoy a healthy month without animal-based foods? Here's how to celebrate Veganuary on social media with games, support and giveaways for your followers.

What is Veganuary?
Veganuary was created in 2014 by a non-profit foundation. The challenge is simple: to eat vegan and follow a vegan lifestyle during the month of January.
There are lots of different reasons why people sign up for Veganuary. For some, it's a way to kickstart the year with healthy habits. For others, it's a way to show their commitment to the environment or animal welfare. And some people just like the challenge of doing things differently and discovering new recipes!
Ideas for Veganuary promotions
If your brand is related to food and drink, sustainability or lifestyle, then this is a great project to get involved with. You might also show up for Veganuary if it's not strictly relevant to your brand, but your target audience is likely to be interested.
You can get involved with Veganuary by offering support, promotions, inspiration, and fun for your followers. Let's take a look at some ideas to celebrate Veganuary with online promotions and on social media!
Would you like to run a social media giveaway to celebrate Veganuary with your online community? We have ready-made templates for Veganuary giveaway on Instagram and Facebook!
Veganuary giveaway on social media
Let's start simple, with a classic social media giveaway. You've probably organized or joined a social media giveaway before.
Followers comment on one of your posts for the chance to win a prize. You can set up the giveaway on Facebook, Instagram or Twitter – or combine all four in a Multi-Network Giveaway.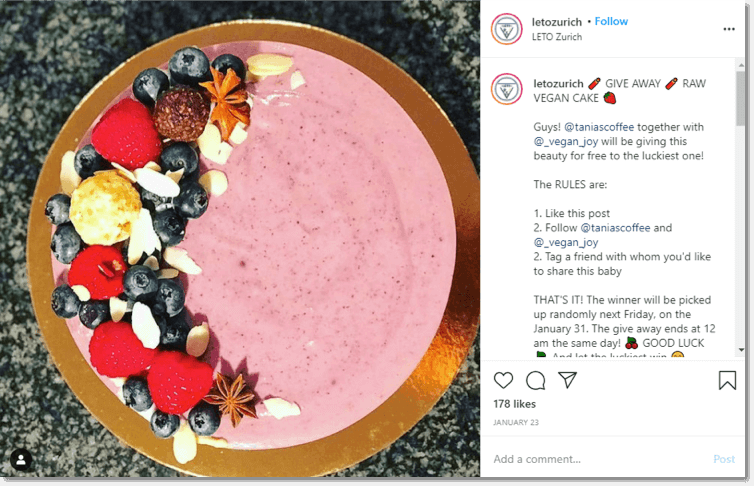 Social media giveaways are a fantastic way to increase engagement with your profile and reach new followers. But they also help to build a community. Try asking questions like:
What's your favorite vegan treat or veggie products?
What's your top tip for getting through Veganuary?
Why are you signing up for Veganuary?
How does Veganuary make you feel?
All of these questions are conversation-starters. They encourage your followers to have real chats with you… and each other.
Make sure you choose a prize that will appeal to your target audience – such as a vegan cookbook, shopping voucher or one of your own vegan-friendly products.
Veganuary photo contest
Photo and video contests are another great way to tap into the power of social media. When you ask people to share photos, you can increase brand visibility by using your hashtags, collect user-generated content to share on your own profile, learn more about your followers and their style and show your support for Veganuary and other causes.
To give you an idea of the power of sharing photos and videos, here's the main #Veganuary hashtag on Instagram. There are over 1 million posts!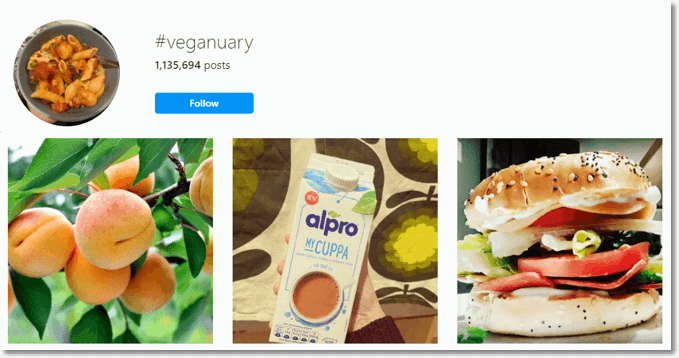 And that's in addition to the millions of posts across Facebook, TikTok, YouTube, Pinterest, Twitter, and more.
So what's the best way to run a photo contest? You have two basic options:
Veganuary games
Maybe you want to get a little more creative. How about a quick mobile game? They're fun, easy to play, and great for brand awareness.
You can choose a basic game app and then edit it to match your brand style, colors, and logo. There are lots of different games available, so here are a few ideas to get you started:
Find essential vegan ingredients with a Word Search game.
Spot vegan treats hidden in the picture with the Hidden Objects app.
A classic Minesweeper game, where players have to clear the board without touching any animal-themed squares.
A classic jigsaw Puzzle with a cute animal photo or hidden vegan recipe.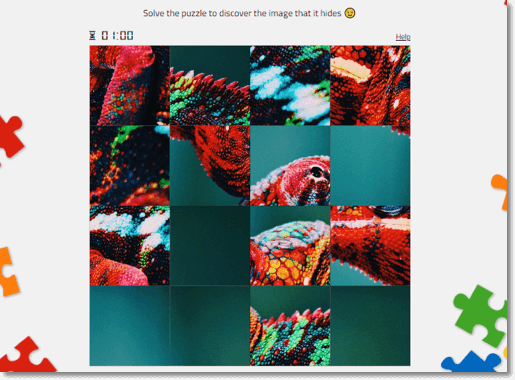 From a marketing perspective, games like this have a lot to offer. They encourage people to spend time with your brand. They're perfect for sharing with friends. Finally, they demonstrate a playful side to your brand!
Veganuary survey or quiz
Last of all: how about challenging your followers to a Veganuary quiz? Or finding out their opinions with a Veganuary-themed survey?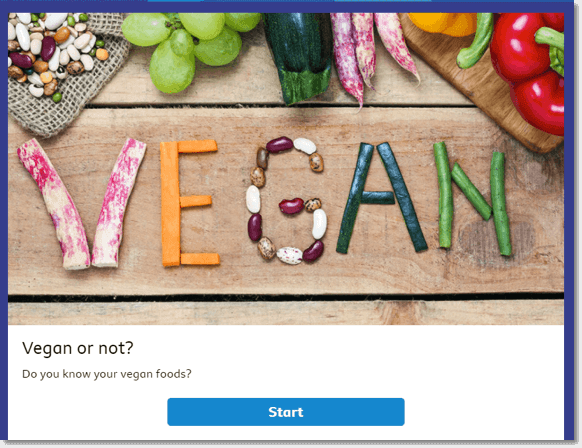 As well as providing some entertainment, quizzes and surveys are a useful way to learn more about your followers. You can find out:
What your followers' priorities and interests are.
How familiar they are with the idea of Veganuary.
What kind of support and information they're looking for.
What kind of products and services they're interested in.
And just like the other giveaways, contests and games we've suggested here, you can offer a prize to encourage more people to answer the quiz.
Are you ready for Veganuary? Chat live with our support team for even more ideas, help, and advice!
Publication date: 2020-12-21