Posted in: Applications,Digital marketingLast update: 21/04/22
Digital transformation of businesses is a fact and the COVID-19 lockdowns only accelerated this process. Nowadays, business associations are focused on implementing actions that draw consumers back to street shops. Consequently, how to boost brick-and-mortar shopping using digital tools is the question at hand. Facebook Ads or Google Ads are available options but, at Easypromos we offer a simple, customizable and affordable tool for business associations to bring customers back into local shops. Read on and find out how any businesses or shop owners association or a local chamber of commerce can set up and fully customize Easypromos' solution in just a couple of hours.

Social distancing and lockdowns implemented to curb the COVID-19 pandemic accelerated a process that had started years ago. That is intensive internet use, online shopping, and dropping delivery costs among many other factors. And so, brick-and-mortar shops in towns and cities lost terrain to online alternatives. Small business owners find it difficult to compete with online shops offering their products at competitive prices, a widely varied stock, and doorstep delivery.
A part of society is aware of the benefits of having a healthy local shopping scene in town. Furthermore, most people return to traditional shopping due to economic and emotional incentives. It is necessary to create a positive shopping experience as well as a sense of attachment to the local shops through discounts, gifts, promotions, etc.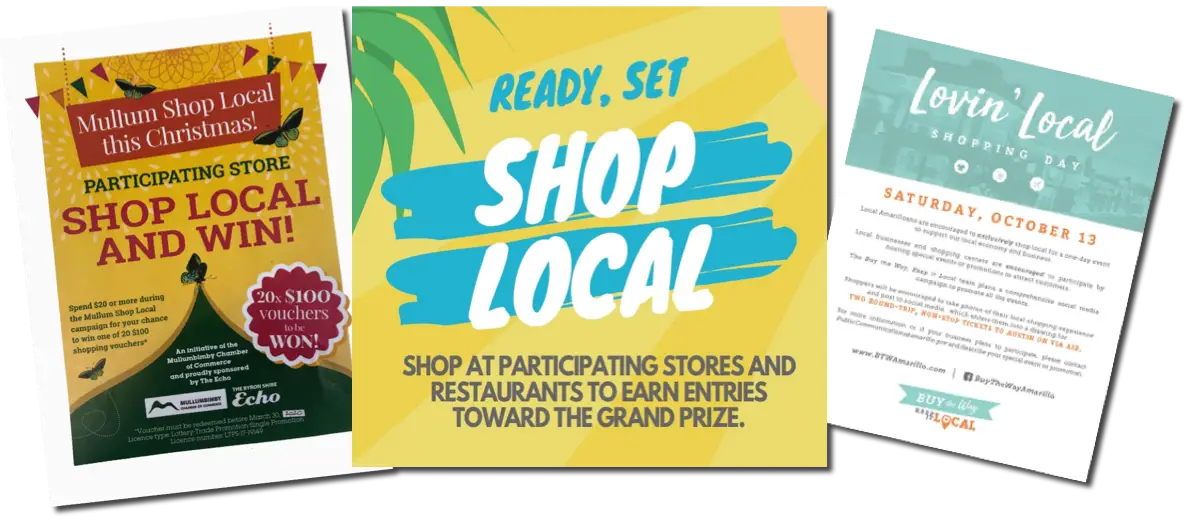 Let's go over how local business associations can organize a promotion to reward clients who shop at their stores that is easy to configure, validate and implement. With Easypromos' Validate Receipts app, users upload and validate their purchase receipts online, and in so doing, nurture the local association's client database. Therefore, the local association will have the clients' contact details to communicate with them directly and work on the business – target audience relation.
Organize a simple promotion to register clients and validate their purchase receipts
Easypromos' Validate Receipts app is easy to configure and customize. What's more, neither the client nor the business owner needs to download any app. The promotion is accessible from the web browser of any reasonably up-to-date mobile phone.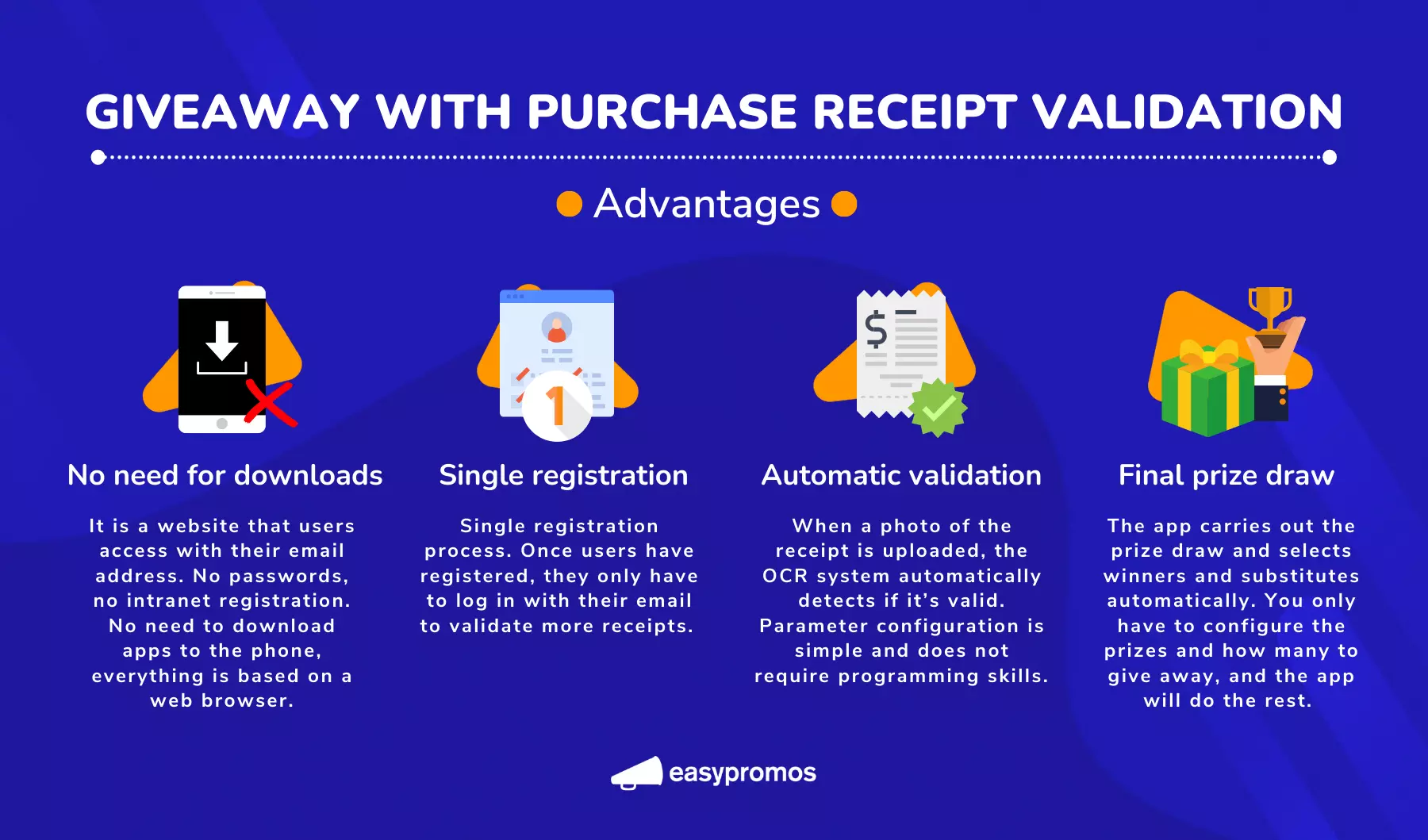 How can you easily organize such a promotion for your local association? Follow these steps to configure and customize a microsite. Clients will register and upload their purchase receipts for the shops that the association is promoting.
1. Easypromos creates a website to inform the clients about the campaign and allow them to register
A microsite is necessary to explain the campaign and the incentives to shop at the local businesses. In addition to mentioning the prizes and the promotion dates, the website provides a registration form for the clients to sign in and validate their purchases. Additionally, the website must provide clear instructions and guide users through the whole process, as some of them might only have limited knowledge of digital tools. All of these are available within Easypomos' Validate Receipts app and all you have to do is activate an account in the platform and create a template for this product.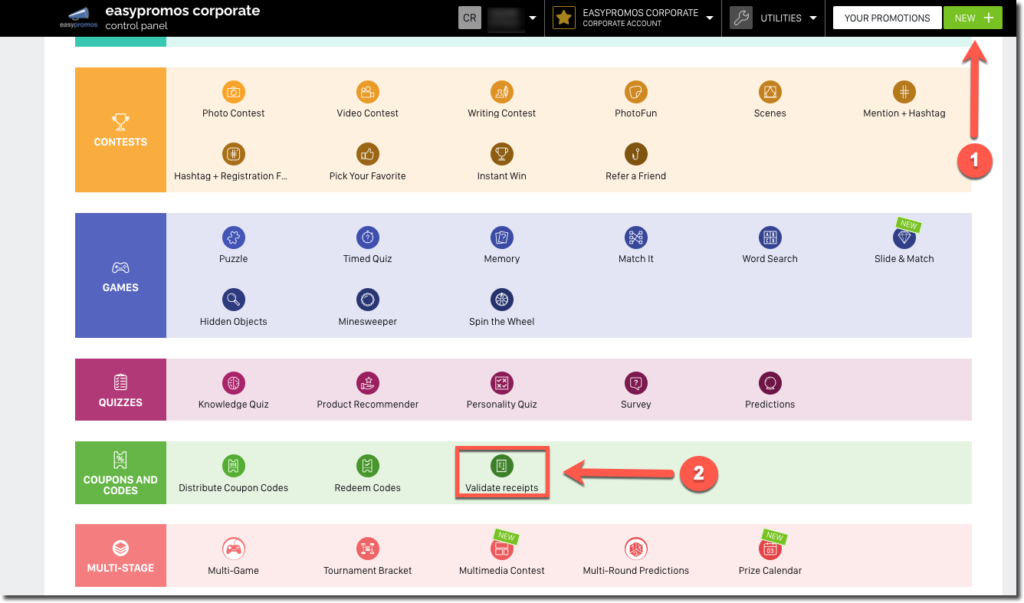 This kind of microsite allows you to add any necessary fields in the registration form. It's ideal for retrieving clients' emails, neighborhoods, addresses, interests, etc. Use it to build your email marketing list and to make communication with local clients easier.
As you have seen, it's easy to use and every screen is customizable. Display your association's logo and design the microsite with the representative colors or images of the area you want to promote.
All of Easypromos' products come with a basic, ready-made design and configuration to make the implementation easier. Furthermore, a step-by-step tutorial and a live chat with marketing professionals are available to help you out with any doubt.
2. Configure the field to validate the purchase receipts
When users upload their receipts, Easypromos' validation system automatically detects and validates receipts using OCR technology. The system validates the receipts according to the parameters previously set by the organizer.
Something to bear in mind is that each shop in an association may have a different POS system and thus, a different kind of receipt. As a result, the validation parameters cannot depend on the format of the receipt. However, there are 4, more generic, key aspects that you can configure to run a reliable receipt validation and fraud prevention system.
Set a minimum amount of characters that must appear in the receipt. This works as a first screening to reject opportunistic users who try to upload an image that is not a receipt. The system automatically analyzes the image and validates it if it has enough characters.
The system verifies by default that a photo is not uploaded more than once.
Furthermore, the system will detect if a receipt is uploaded more than once by one or more users.
Set a minimum amount and the system will validate that the photo of the receipt shows an amount equal to or higher than the minimum required to participate. (Optional)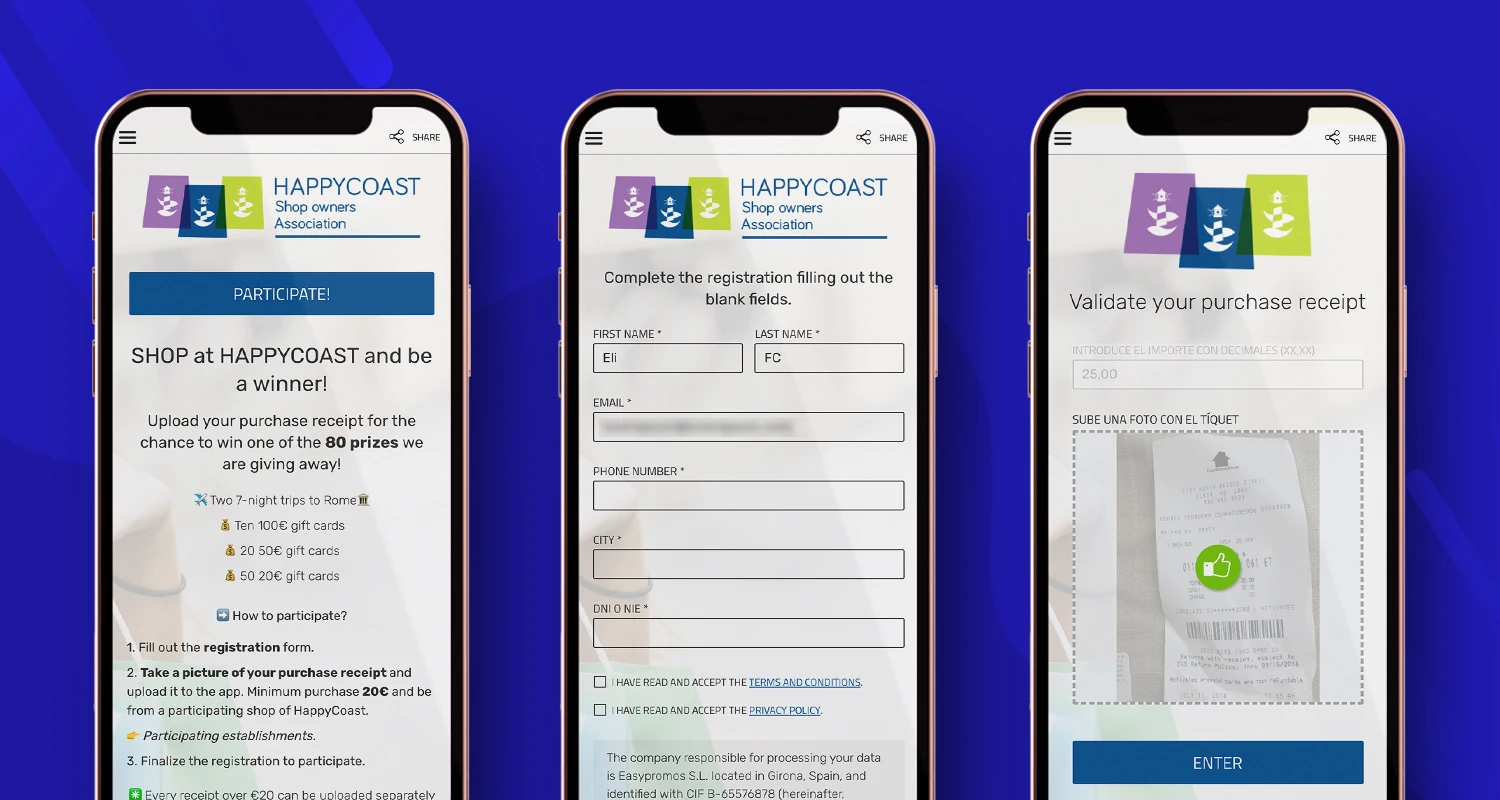 As an extra: the system can also detect a keyword and only validate receipts that include it. For instance, you can ask the participating shops to modify their POS footnote to include this keyword. This way you can add an extra layer to the validation process.
3. Hand out prizes securely and with anti-fraud assurance
Traditionally, clients would fill out a paper form when shopping at the store, but times are changing and nowadays there are faster, more efficient, and convenient ways of inviting clients to participate in an exclusive promotion. Use the microsite to list the prizes that will be raffled among the participants.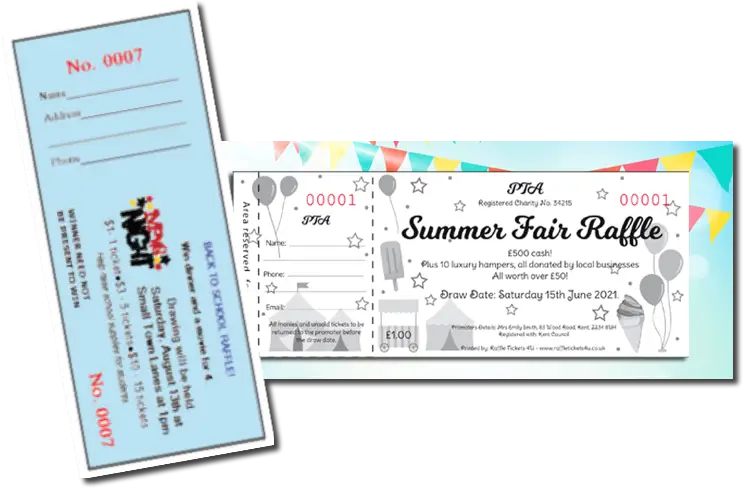 And what kind of exclusive promotion is that? You may ask. Well, same as before:
Raffle a single very attractive prize among all participants at the end of the participation period. For instance, an all-inclusive trip.
Raffle smaller prizes such as gift cards worth €10, €20, etc.
Try our Validate Receipt to win a prize DEMO to try the user's participation experience in this promotion.
We highly recommend opting for a secure end-of-promotion, prize draw. This way, you will allow yourself enough time to review the participants and discard any participation that does not comply with the requirements. The Validate Receipts app configuration has several anti-fraud controls but it's better to combine it with a final prize draw. This will ensure that you identify if someone has uploaded a receipt that is not valid. For instance, if the keyword validation is not activated, someone may try to upload a receipt from a non-participating shop.
Given these points, do the prize draw at the end of the participation period and keep the following aspects in mind:
Pick several substitutes for each winner. Check that the winning receipt is valid and, if it isn't, substitute it for the first substitute.
Post the winners on the Prizes and Winners page of the microsite.
Optionally, send an email to all participants informing them that the prize draw has taken place and who the winners are.
Use the "show mode" to announce the winners in a video. Even if it is not a grandiose lottery roller, it can be projected publicly on a big screen, on social networks, or through the participating establishments.
A solution with benefits beyond "validating receipts"
The benefits of using Easypromos' app go beyond incentivizing local shopping and validating receipts through OCR technology. It is a key tool to turn anonymous clients into qualified leads. They are, mostly, locals and regional neighbors that come into the area to shop. Getting to know them and pampering them is essential to build customer loyalty, increase their average spending, and retain customers. Just as it is clear on social networks that we must work on engagement to avoid followers, brick and mortar shops must focus on getting to know their customers and provide them with outstanding service to retain them.
Some benefits of this promotion:
Fast and easy communication of the promotion. The association only has to print brochures for the participation shops to hand out to the clients. These leaflets can include the microsite URL address or a QR code. The promotion URL can also be posted on the social media of the association or the participating shops. Last but not least, the promotion can be advertised in local media, shops' screens, etc.
No extra steps such as setting up an account and password. This eliminates participation barriers as the platform links all participations to a single user only with the email address. No se piden pasos extra como crear una cuenta con contraseña.
The registration form is only filled out once. Next time the participant accesses the website with the email address to validate receipts. No more filling out a ticket for every participation! Users get multiple participations with one single registration.
Registration fields are 100% customizable. You can also include the terms and conditions and the checkboxes for users to accept receiving commercial emails. This way you will fully comply with the data protection regulations (GDPR) and will be able to use these emails to nurture. your email marketing database.
Are you a member or head of a local business association? If so, this solution may help your customer retention system as well as attract new clients. Contact our sales support team and we will be happy to share this tool potential and show you how easy it is to use. You will be able to set it up in no time and without any programming skills needed!

Publication date: 2021-11-24