Posted in: Ideas for your websiteLast update: 31/05/22
Learn how to announce a giveaway on social media for maximum visibility and reach. Discover tips and useful tools.

Giveaways are the perfect tool for generating engagement, creating brand visibility, and maximizing your social media reach, which makes comment promotions the perfect marketing tactic. However, there are certain things you must have in mind when launching a new giveaway on your Instagram, Facebook, or Twitter account. In this blog post, we take a look at how to announce a giveaway on social media. Read on to see all the tips and tricks, as well as discover useful tools that'll make your task easier.
Think of a catchy idea for your giveaway
Before we take a look at the most successful ways to launch your giveaway, let's start with the most important part of any successful giveaway: the idea. To convince your followers to enter your giveaway and attract new users and followers, you must come up with an idea that is catchy, attractive, and tempting. This is especially important if your brand offers a seasonal product or service. An outdoor aqua park might not benefit from raffling entry tickets in December. But if they launch a similar giveaway right before the grand opening they might see a spike in ticket sales and website visits.
So think of who your followers are, what they like, and how you can persuade them to stay interested and engaged with your brand. And then organize a giveaway that'll help you stay top of mind with potential customers!
Raffle an audience-relevant prize. It's the best way to generate high engagement and attract more participants to your giveaway.
Click To Tweet
Announce your giveaway with an appealing post
When it comes to comment giveaways on social media, users participate in your promotion by commenting on the giveaway-announcing post. This makes the giveaway announcement a highly important publication that will be likely seen by hundreds or maybe thousands of social media users. So how can you make sure your giveaway goes viral?
First of all, think of the design. If you don't have an in-house designer opt for tools like Canva; they offer a variety of free giveaway post designs that you can edit.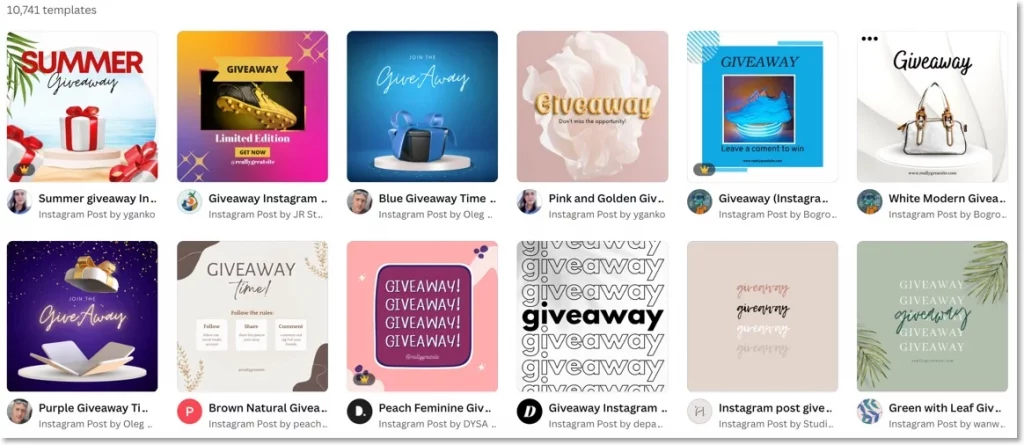 You can also choose our giveaway templates that can be fully customized and edited according to your needs. We have ready-made designs for holidays, popular events, as well as different industries and organizations!
What should a giveaway image include?
The word "giveaway" or "win"
The prize
You can add participation dates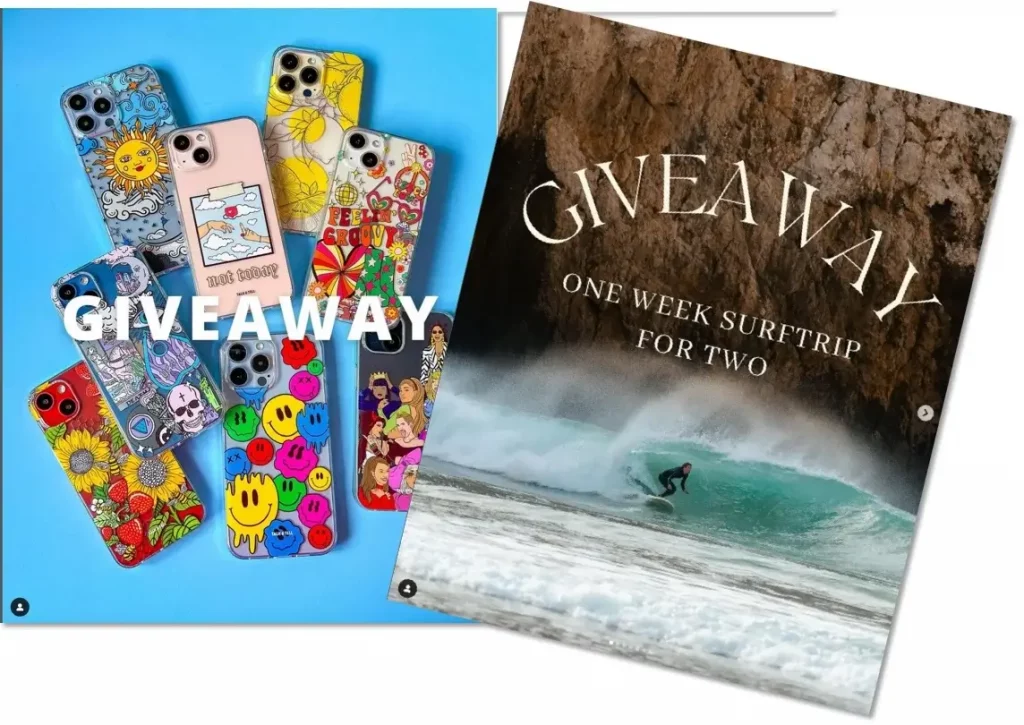 Once you have the image ready, it's time to work on the copy. Try to come up with a catchy text that will encourage people to participate in your giveaway. But what do you write in a giveaway post? Here's what you have to mention in your giveaway announcement post:
Describe the prize
Include participation dates
Share a link to the terms and conditions
Explain how to participate in the giveaway
Remember, the more information you provide the more informed your audience will be! This means fewer doubts, fewer questions, fewer messages… You can also post various posts announcing your giveaway, and yes, users can enter on all the posts that you share!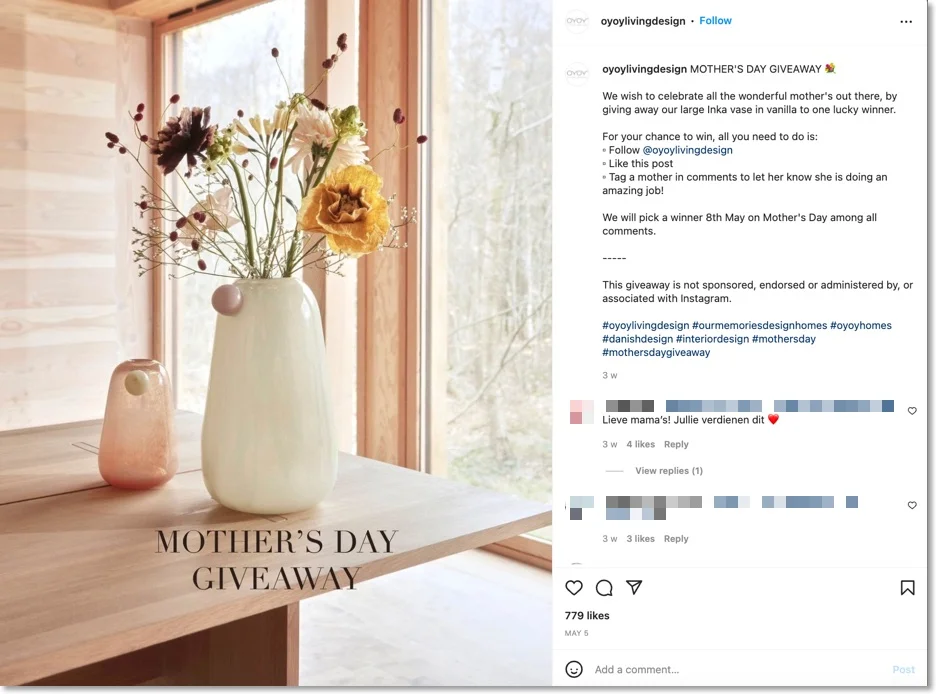 Announce your giveaway with ads and Stories
Sharing a giveaway post on your feed is the first step to making your promotion viral. However, make sure you announce your giveaway through other mediums, like for example, stories and ads.
Social media algorithms might not show your post to all your followers and this is why sharing your giveaway on Stories is a way to ensure that you reach more people. However, remember that Stories disappear after 24 hours so create various friendly reminders.
Would you like to announce your giveaway to users that aren't yet your followers? Use sponsored posts! Additionally, users will be able to enter your giveaway by commenting on ads; all you have to do once you finalize your giveaway is use one of the Easypromos giveaway apps to pull comments from organic and sponsored posts.
Announce your giveaway on other social media platforms and your website
Are you running an Instagram giveaway? Would you like your Facebook audience or website visitors to participate in the promotion? There's a simple way to get them involved too! Simply promote your giveaway on your other social media profiles like Instagram, Facebook or Twitter. You can also add banners and pop-ups to your website; it's a guaranteed way to convert anonymous visitors into social media followers!
Do you have more questions about announcing your giveaway? Chat with us!
Publication date: 2022-05-30