How to analyze promotions with Advanced Statistics
Every time followers interact with you online, it creates data that you can use in your social media strategy. Every scrap of information can be invaluable – if you have the right tools to record and interpret it. That's why our new tools to analyze promotions include all the little details. We've included such fine-grained data as peak participation times, the number of individual participants, and your most active followers.
When you have an active Basic PRO plan, you can access the full range of Easypromos giveaway apps, along with detailed promotion statistics and analysis. To explain how the Advanced Statistics module works, we'll start with a multi-network giveaway with comments.
Why? Because comment giveaways are the most popular promotion type. It's easy to take part, and creates quality interaction between users and your brand. In the charts below, you'll see that we can track each social network with a separate color – blue for Facebook, pink for Instagram, and so on. Let's dive right in with the different statistics available, and how they can inform your marketing strategy.
When to publish a giveaway
The Advanced Statistics module shows the peak participation times for your contest. In other words, you can find out which day and time you have the highest engagement on social media.
Use this to schedule your posts and giveaways on social networks. If you post something at the right time, your followers are more likely to see and respond to it. This will increase your ROI, too.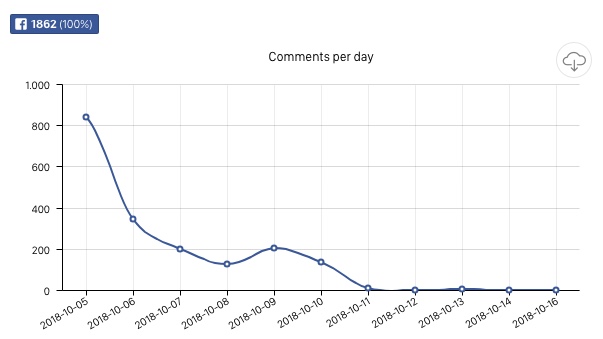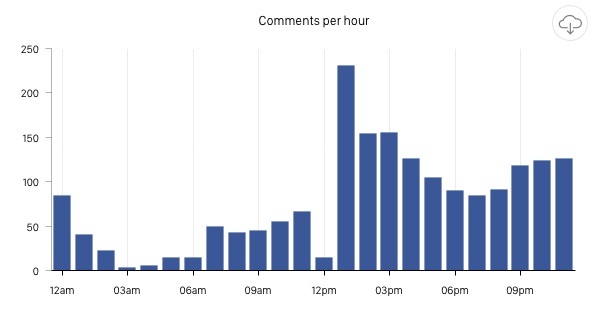 Real participation data
When we talk about participation, we're really talking about two separate things:
How many interactions did your giveaway achieve?
How many individual people did your giveaway reach?
Of course, the level of interaction and engagement is absolutely vital if you want your promotion to go viral. So it's great when users comment repeatedly, share the promotion, or reply to their friends about your post.
However, it's important to keep your goals in sight. Social network algorithms will interpret repetitive comments or too many tags as low-quality engagement. This will damage your social media presence in the long term. So don't encourage your users to spam their friends or the comments section!
If your focus is lead generation or increasing sales, then it's more important to analyze promotions based on the number of unique participants. Just like comments, you can track these statistics by day and hour: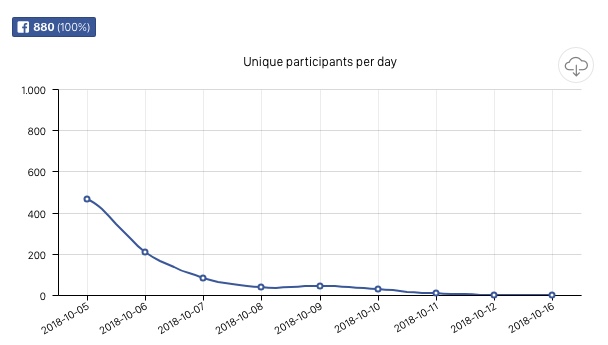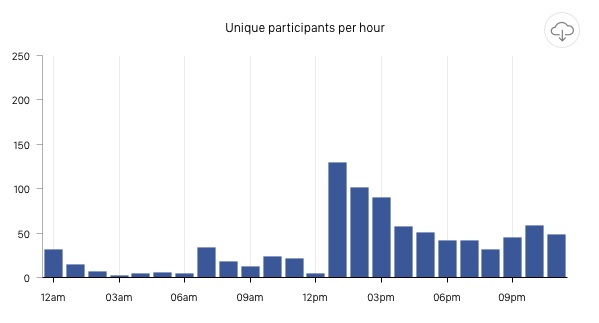 How long should a giveaway last?
It's often difficult to decide the length of a promotion. On the one hand, you want to give all your users the chance to participate. On the other, you want to complete the giveaway and announce the winners in a timely fashion. So how can you strike the right balance?
Use promotion statistics about comments and unique users to decide. If your giveaway peaks within 24 hours and then trails off, there's no point in keeping the contest open. However, if the chart shows that people are still signing up, then keep the promotion open to maximize participation.
Find your top 10 participants
Let's look at some even more detailed statistics. You can see the Facebook username and comments made by each individual participant.
That means we can identify your top 10: the users who comment most frequently. In the screenshot below, we've blurred the names for privacy reasons, but you can still see the number of comments for each participant.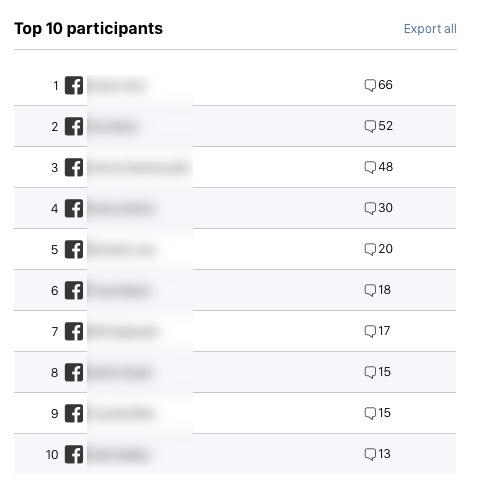 You can choose how to use this information. Download the list as an Excel or CSV file to target these users with special promotions. Or you can check back on social media to see the comments, and learn more about your participants. If you decide that any user is commenting too much, you can exclude or blacklist them from your promotions.
Compare engagement on social networks
Social networks are more connected than ever. For example, you can automatically share posts on Facebook and Instagram at the same time. That's one of the reasons that a multi-network giveaway is so popular: you can save money, reduce effort, and unite different online communities.
However, it's often valuable to see how different networks compare. You can analyze promotions by comparing the number of comments and users from the different social networks involved. Take a look at this example, which showed that Instagram had a very slight advantage for user engagement.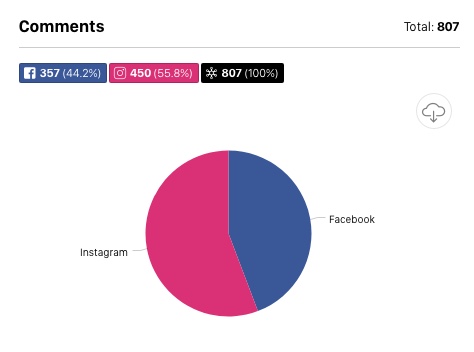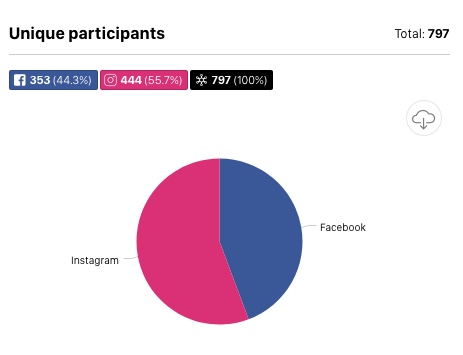 Analyze promotions and learn more about your audience
Want to understand and analyze your own promotions? Just log into the Control Panel to view, filter, and download statistics and charts. You'll soon see how to get the most out of your giveaways.