The client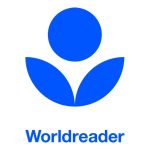 Worldreader is a non-profit organization based in San Francisco, Barcelona, Accra and Nairobi. It aims to provide access to books for children and families in developing countries.
Worldreader's tech-based approach is changing how people read. Thanks to the reduction in the costs of technology, thousands of children have access to a digital library through e-books and e-readers.
During the first few years of its operation, Worldreader reached almost 12.000 children with over 609.000 electronic books in eight different countries. It boasts over 55,000 Facebook Page likes from all over the world.
The campaign
Worldreader timed their campaign to launch on World Book Day on April 23rd. They created a multiple-choice personality quiz with the title, "What's Your Book DNA?"
The quiz had just five short questions, with two possible answers for each one. Participants had to complete the quiz to join a prize draw.
There were 5 Kindles up for grabs, pre-loaded with books from Worldreader's reading programmes for children, including classic titles by African authors.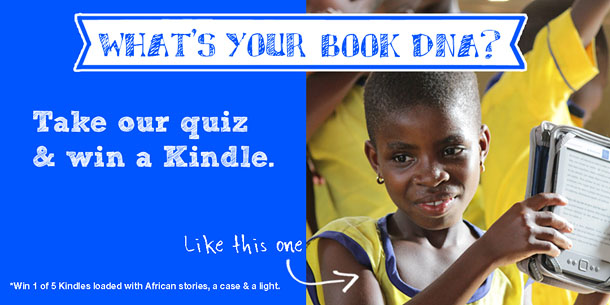 The campaign lasted just one week.
The challenge
Worldreader's main objective was to grow its community on Facebook. They wanted to make the campaign about literature, books and reading – but still accessible to a wide range of people.
That's why they chose to run a simple quiz, combined with a recruitment contest. And they boosted it with Facebook Ads to reach a wide, but still targeted, audience online.
The quiz was very visual, and the questions focused on the participants: their character, tastes, and so on.
It was easy for Worldreader to add images to the Easypromos quiz template, and set up custom messages depending on each participant's answers. And most importantly, people didn't have to be fluent readers to take part.
At the end of the quiz, participants were rewarded with a famous book character that matched their personality. These were characters from famous books, including Pippi Longstocking, Hermione, Don Quixote and Harry Potter.
Each participant also received one entry in the prize draw. And if they recruited a friend to the quiz, they earned extra entries.
The results
1,424 people took part
15,069 new fans liked the Worldreader Facebook page
8,000 Facebook page views
Testimonial
"We are very happy with the results of this campaign. It's a very intuitive platform that enables not only to run campaigns, but also to make it go viral and, additionally, analyze the results obtained at the end of the campaign. We want to thank Easypromos team all the support offered at all times".
– Nadja Borovac –
Marketing Manager