Posted in: Success cases
The Client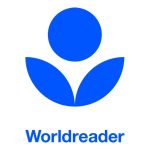 Worldreader is a non-profit organization based in San Francisco, Barcelona, Accra and Nairobi, with the aim of providing children and their families in developing countries access to books.
This way, Worldreader is changing the way in which people in developing countries read: thanks to the reduction in the costs of technology, thousands of children have access to a digital library by putting e-books and e-readers into their hands.
During the first years, Worldreader has reached almost 12.000 children with over 609.000 electronic books in eight African countries.
Worldreader Facebook page has more than 55.000 Likes with an international community.
The Campaign
Coinciding with the World Book Day (23rd April), a Multiple-choice Personality Test under the name 'What's your Book DNA?' was launched, which consisted of a 5 question quiz (with only two answers). Participants could double their possibilities to win if they encouraged their friends to participate.
Winners were entered into a prize draw for the chance to win 5 Kindles that contained the same books that are read by the children of our programs, amongst them the best titles of African authors.
The campaign started the same 23rd April and was active until 1st May.