Cyber Monday has a huge appeal because of the deals and discounts on offer. If you want to get customers' attention, you'll need two main things: attractive offers, and exciting ways to share them. Here are some quick ideas to gamify your Cyber Monday marketing, and make record sales.
Social media giveaways are the easiest social media promotions, to organize and participate in. Users enter by commenting on the promotional post, that's it! So if you're looking to boost brand awareness right in time for Cyber Monday, launching a simple but effective social media giveaway, is a great idea for your Cyber Monday marketing strategy.
Want to run a promotion for your Facebook audience? Offer a tempting deal for users who comment on your post and use our Facebook Giveaway application to choose a random winner of your Cyber Monday sweepstakes. Make sure the comments are useful, too – ask followers to tell you about their favorite products, shopping strategies, or attitudes to Cyber Monday.
The following example is definitely a creative one! Daddy Dolls invited their followers to share pictures of their furry friends for a chance to win a customized pet pillow! More than 100 Facebook commented on the post and shared pictures of their beloved pets.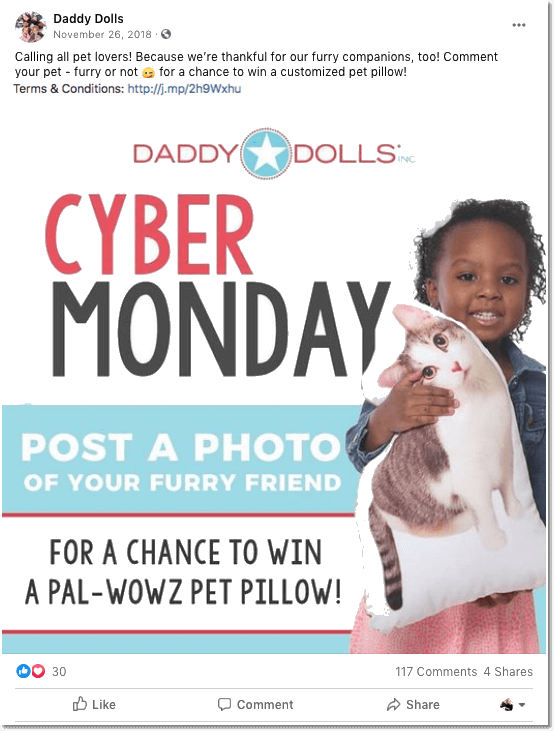 A great way to boost social media engagement is to ask an open-ended question. They're great conversation starters! The next example might not be a Cyber Monday giveaway but it perfectly shows how to use open questions for Facebook giveaways.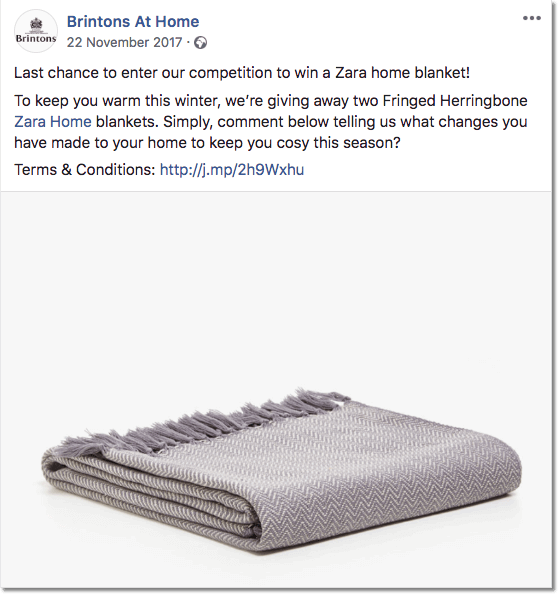 We have something for our fellow Instagrammers, too! Launch an Instagram Giveaway to celebrate Cyber Monday with your followers and boost social media engagement, grow your following, and reinforce customer relationships.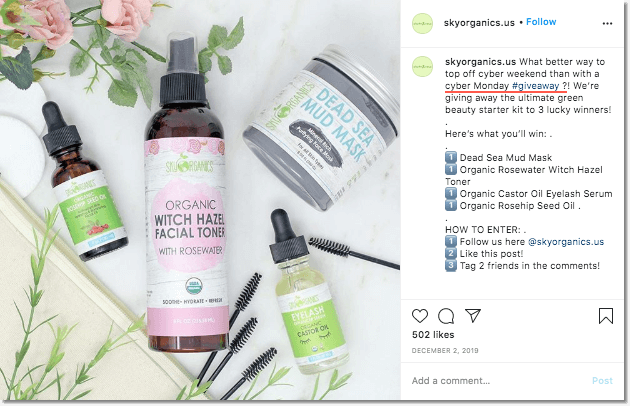 The above example shows how easy it is to organize sweepstakes on this vibrant social media network! Unlike on Facebook, you can ask followers to mention their friends and follow your account. It's a great way to boost your social media visibility.
Distribute generous Cyber Monday discount codes
Without a doubt, one of the most common promotions offered on Cyber Monday are discount codes or gift vouchers. Create a simple but effective promotion, where users fill in their details in exchange for an online discount code. As well as growing your database of potential clients, you'll substantially increase sales in your online store.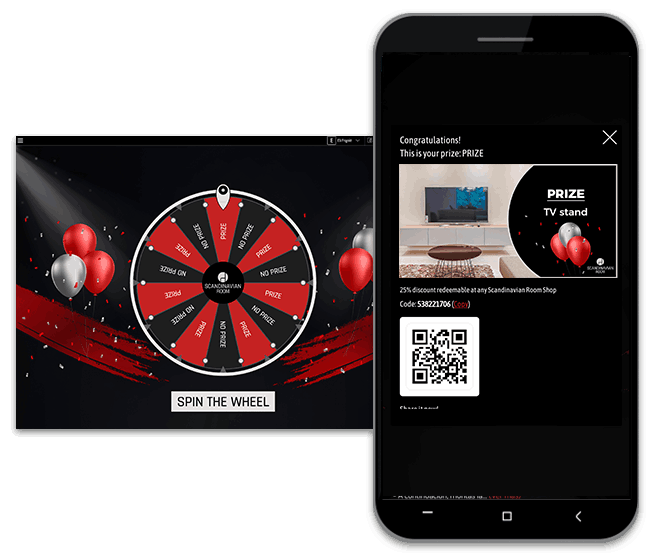 Many brands opt for interactive solutions when it comes to coupon and code distribution. Create a Cyber Monday prize wheel to share discount vouchers and coupons. Users register to spin the wheel, leaving you with new sales leads and potentially increased sales. You can even use our Black Friday template! Just edit the text and launch a Cyber Monday promotion in minutes!
Run exclusive Cyber Monday giveaways for shoppers or email subscribers
Here's a quick and easy way to reward customers who sign up for your newsletter or make purchases online. Use the List Giveaway app to run a prize draw for your email marketing list or customer database. Make sure you tell your online followers in advance – so they can get their names on your exclusive list.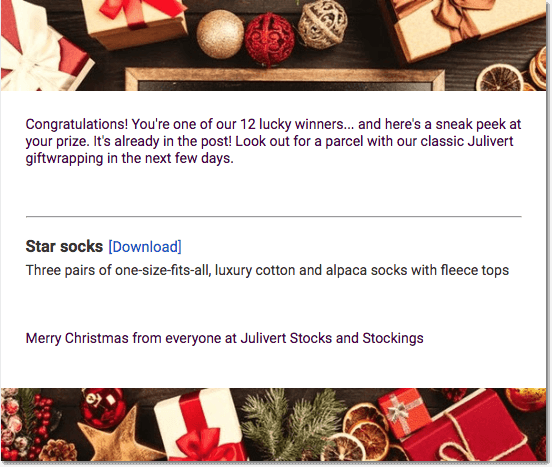 Offer incentives in exchange for consumer data during Cyber Monday campaign
Customers want to get the best deals on Cyber Monday – and that's a powerful incentive. Use the opportunity to learn more about your target market, customer base, and competition. With the winter holidays coming up, you could also collect valuable information to prepare your Christmas marketing campaign.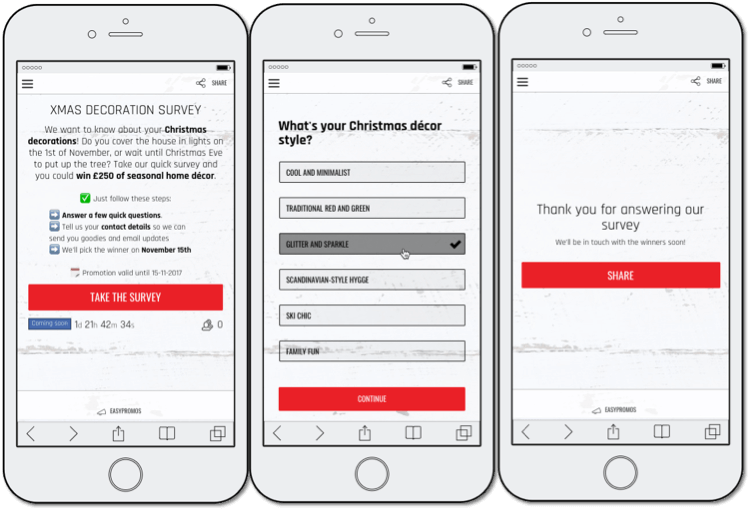 For example, you could run a Survey to find out what shoppers think about your brand. In return, offer them a discount or deal, such as free online shipping.
Are you ready? Make sure you're all set up for Cyber Monday 2021 with our free templates for social media giveaways.
Do you have questions about Cyber Monday promotion ideas? Don't worry! You can now online chat with us!