The agency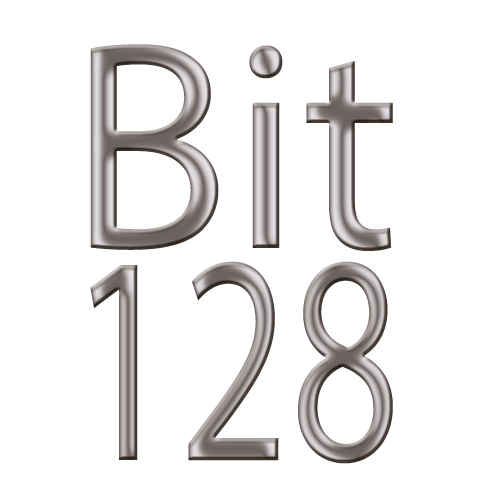 Bit128 is a company that offers comprehensive computing solutions. It manages projects, and maximizes the results, for its clients. The company is made up of specialists in online marketing and the creation of webpages. They believe firmly in the application of new ideas and methods for obtaining exciting results.
The client

Hotel Zouk is located in Alcalá de Henares in Madrid. The hotel exercises the utmost discretion towards its guests, going out of its way to ensure their comfort. It currently boasts 70 rooms and provides a wide range of services, such as private swimming pools, jacuzzi, saunas, water beds, private garages and retractable roofs for converting rooms into luxurious solariums.
The campaign
The action outlined below formed part of a campaign carried out by the agency with the aim of achieving the following:
To promote the hotel and publicize its services.
To boost and promote its competitive advantages, emphasizing its facilities.
To attract new followers and loyalize current ones.
To generate new content and encourage engagement.
To achieve these objectives, the agency devised and launched a strategy of branded content that has been going on for over a year. This has included actions across a variety of social networks, such as: Facebook, YouTube, Instagram and Twitter.
In Facebook, a series of sweepstakes were planned and programed over a period of time. Each sweepstakes promoted a different hotel suite, emphasizing the uniqueness of each room as regards the different facilities and services provided.
The solution
The agency opted to use a sweepstakes with registration in order to obtain a database of potential customers. The prize was a night for two in the hotel suite.
This simple sweepstakes was combined with the emails platform, and every user who participated in the promotion received the following emails:
Validation email: the platform automatically sent an email from which recipients had to validate their email address. This served to obtain quality leads, as well as ensuring that emails were reaching the participants.
A reminder to participants to become fans: 24 hours after the contest began, all participants who had validated their email address received an email reminding them to become fans of the Hotel's Facebook Page in order to be eligible for the prize.
A reminder to become fans was sent 72 hours before the end of the sweepstakes. The specific message was as follows:
"In just 72 hours our contest will come to an end. Let us take this opportunity to remind all participants that you must be a fan of our Facebook Page in order to be eligible for a prize. If you haven't clicked 'LIKE' yet, please do so via the following link."
Something as simple as sending emails to remind users to 'like' the Page was vitally important to achieving excellent results. It was necessary because Facebook guidelines don't permit businesses to make it a requirement for participants to 'like' their Page to be eligible for a prize.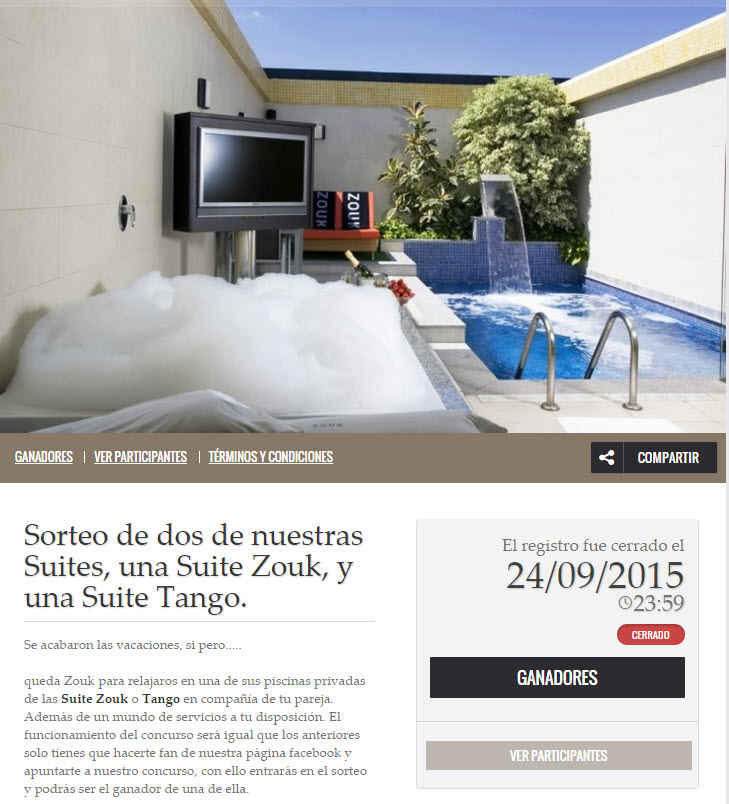 The results
Almost 80% of new participants became fans of the Page.
The number of participants in just this single sweepstakes was over 5,000.
Each of the hotel's social profiles saw an increase of over 50% in its number of fans.
A large database of potential new clients was compiled.
Testimony
"Easypromos has provided us with a complete catalogue of essential tools for achieving the different objectives required by our clients. We have no doubt that we will return to this ever-innovative platform in the future."

-Francisco Nieto-

CEO of Bit128