With the Coupons and Codes app, you too can create your own coupons and incentivize purchases on this special day. It will also enable you to expand the database of your potential audience. Designing coupons and adding promotional codes is very simple. But first, let's look at some of the reasons to give away discount coupons on Father's Day.
Interested in discovering the best Father's Day promotion ideas and customizable templates? Visit our Father's Day marketing hub for more inspiration!
Father's Day discount coupons work and boost sales
Clothes, wallets, aftershave, a bottle of good wine, gadgets, sporting goods, holidays or romantic getaways… The possibilities are endless. All sorts of companies can benefit from offering discount coupons on Father's Day. And the potential profits are not to be sniffed at. According to one recent survey by Sondea, the average amount spent per gift is around €40, although more than 30% of children say that they spend between €50 and €100. A small percentage of children – 4% – are happy to spend more than €100 on their beloved Dads.
By offering Father's Day discount coupons, you're providing potential customers with an extra reason to spend money on your brand. If they've reached your website or social media profile, it's probably because they already like your product: if you offer a price discount or other type of incentive then your lead is more likely to become a customer. One basic requirement is that you are quick, reaching out to your target audience in time. Here are some tricks to help you achieve this:
Plan ahead. Announce that you're preparing special discounts and offers for Father's Day in advance: you'll awaken interest in your brand and generate excitement. Plan ahead and take the time to design the coupons. Also, give participants plenty of time to make their online purchase or visit your store with the coupon.
Choose your communication channels carefully. If you already have a database containing contact details of your target audience, you can publicize your Father's Day discount coupons with an email. If you have an active Facebook profile you could share a link to the customizable Easypromos Coupons and Codes App. You could also announce it with an advertising campaign on your blog or by embedding the promotion in your online store.
Expand your database with Father's Day discount coupons
The app for generating discount coupons puts all the tools necessary for its design and customization at your disposal. If you create a registration form that participants must complete to obtain a discount coupon you can expand your database. You can then communicate with everyone in the database via the app itself, or you can export the information to CSV, Excel or via API. This information could be useful next time you launch a Father's Day promotional campaign. If participants don't make the purchase this time, perhaps they'll do so next year.
Remember that all your potential customers have a right to know the Terms and Conditions, Privacy Policy and Conditions of Use of the coupon they've downloaded. They should also be informed if there's a limited number of coupons available in the promotion. If you want to limit the number of coupons you can ask the app to stop rewarding them once a certain amount has been reached. The Easypromos platform allows you to preload up to two million promotional codes.
Energize your social networks with Father's Day discount coupons
Special days like Father's Day provide a great opportunity to energize your social media profiles with coupons or promotional codes. You can also run your online promotion with any Easypromos application and choose discount codes as prizes. Here are some ideas of actions you can carry out with your communities:
Devise a small thematic survey or quiz and reward those who take part with a discount coupon.
Organize a contest and give prizes for the best photos or true stories featuring dads and their kids.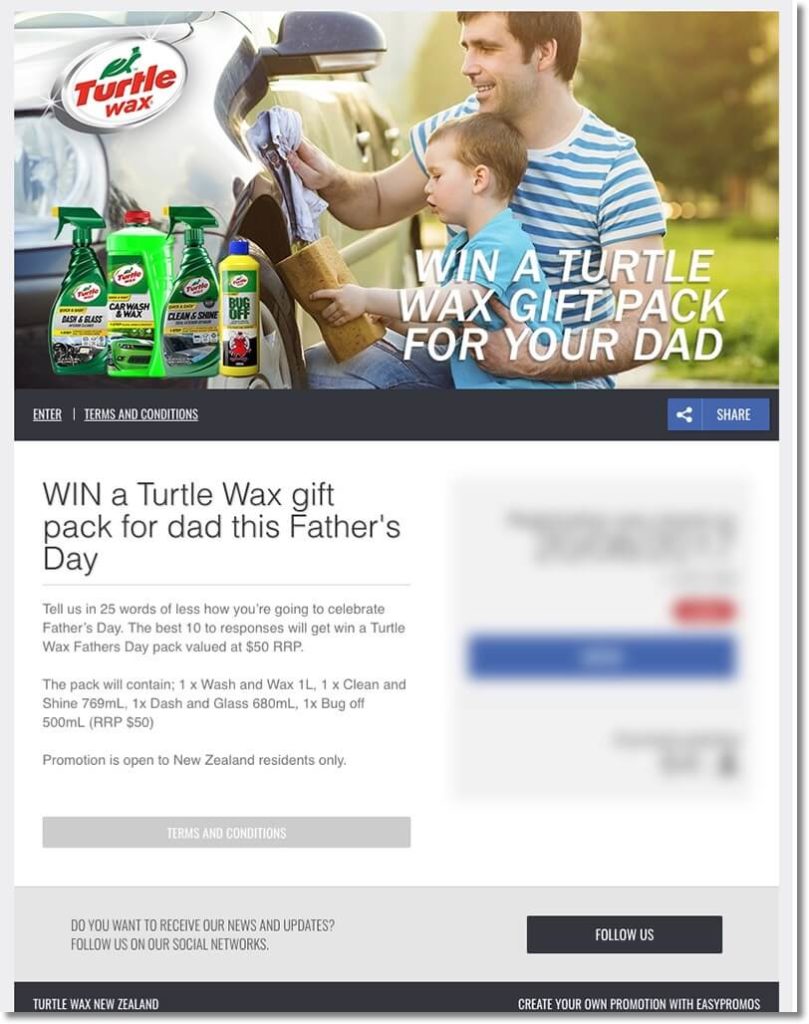 Run a giveaway between everyone who completes the registration form, with a discount coupon as a prize.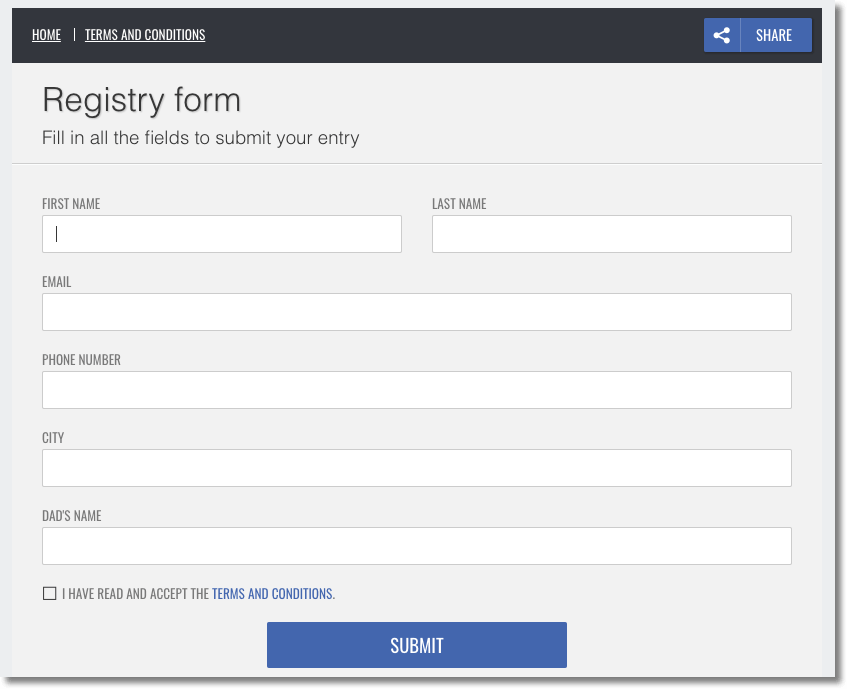 Are you interested in engaging your social media followers? Find out more about Father's Day Facebook Post Ideas that Boost Engagement.
Father's Day discount coupons and engagement
Discount coupons can help loyalize your customers. If the initiative works and you make it into a healthy habit for your business, your public will become hooked on your promotions and look forward to you celebrating more special events. Also, keep in mind that it's very easy to viralize discount coupons and increase your target audience if this is what you are seeking.
These are just a few reasons to offer discount coupons on this special day. We think you'll agree it's a great idea for your business. You might want to find out how to generate leads with a Father's Day promotion. And if you're in lack of inspiration use our Online Chat, where our Support Team is ready to advise and inspire!