PhotoFun
Halloween Photo Contest: PhotoFun
Run a spooky Halloween photo contest for your online community to obtain user-generated content. Ask users to simply upload a selfie, and decorate it with Halloween-themed frames and stickers. Run a random prize draw between all participants of your Halloween Photo Contest or ask your followers to choose their favorite picture. Edit the template for your brand, and share the contest link on your social media. Ready in minutes!
Promotion recommended to: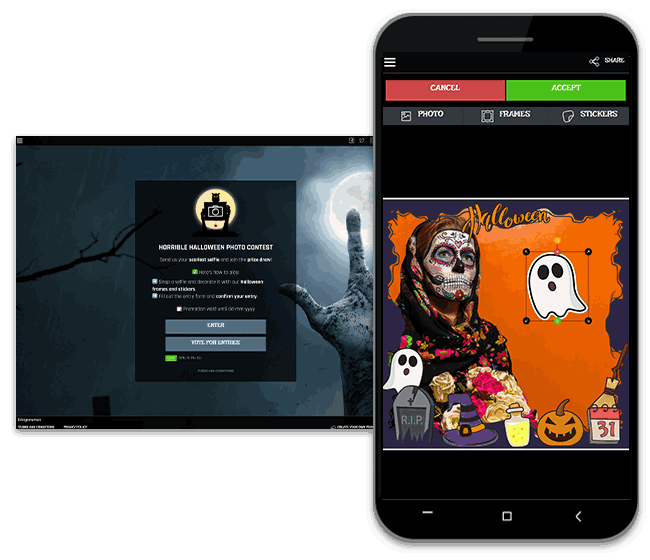 Get user-generated content

Increase brand awareness

Develop trust
This template is free to test and configure.
What do you get?
Save time with a ready-made Halloween Photo Contest. Just fill in the dates, personalize the text, and activate.
Includes background, main, and header images. All pre-loaded images are free to edit, use, and share.
Promotional text designed by our team to achieve maximum virality. Review and edit to match your brand's style.
Terms and conditions and privacy policy template. Just fill in your company's details.
Draft promotional emails.