Scenes
Day of the Dead Scenes game
Celebrate the Day of the Dead with a customized Scenes promotion and collect user-generated content. Users decorate and design sugar skulls to celebrate the Day of the Dead, and fill out a customizable registration form. Includes free candy skull templates and stickers, images, and recommended text.
Promotion recommended to: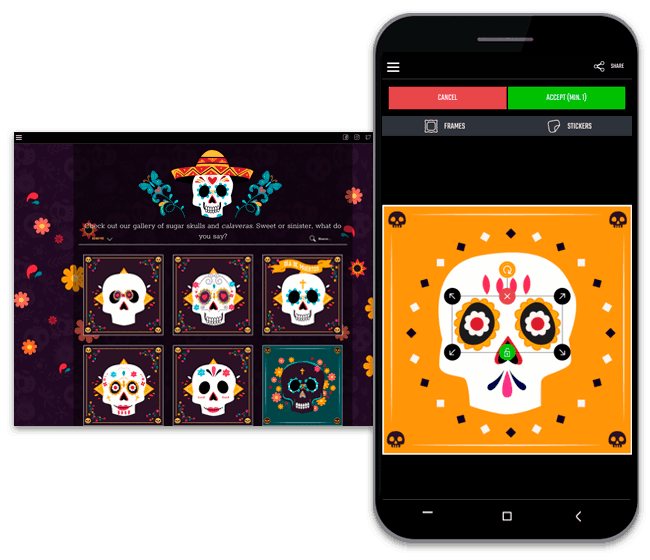 Record user data (leads)

Educate, entertain and amuse

Get user-generated content
This template is free to test and configure.
What do you get?
Save time with a ready-made promotion. Just fill in the dates, personalize the text, and click Activate.
Includes background, and header images. All pre-loaded images are free to edit, use, and share.
Promotional text designed by our team to achieve maximum virality. Review and edit to match your brand's style.
Terms and conditions template. Just fill in your company's details.
Draft promotional emails.