Validate receipts
Back to School Validate Receipts with OCR
Looking for a creative way of rewarding paying customers of your brand and encouraging repeat purchases? How about launching a client-exclusive promotion? Invite customers that spent a certain amount at your shop to validate their purchase tickets online - and reward them with fun prizes, discounts and merchandise. Make sure to promote the campaign on social media, with newsletters and in-store so that you can attract more participants and boost sales. Ready in minutes!
Promotion recommended to: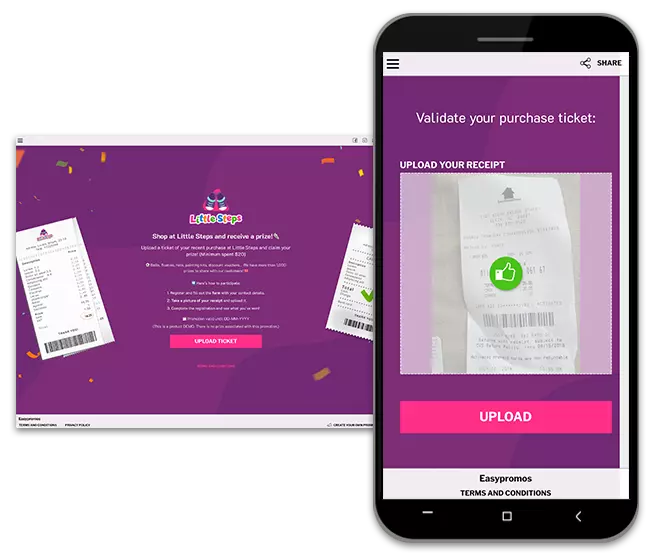 Direct users to point of sale

Record user data (leads)

Encourage brand loyalty
This template is free to test and configure.
What do you get?
Ready-made promotion. Just edit the dates, add corporate images, personalize the text, and activate the campaign.
All the pre-set images are free to edit, use, and share. This includes the background image, main image, and header.
Our creative team has produced promotion text which works to maximize your viral reach. Review and edit to suit your needs.
Ready-made template for terms and conditions. Just download the template and fill in your company's details.
Ready-made drafts of automated emails to promotion participants.