What is SMS marketing, and why does it matter?
One of the greatest challenges for marketers right now is getting people's attention. Sure, you post on social media and design beautiful emails – but how many people actually read them? In contrast, SMS text messages have a 98% open rate, within about 10 seconds of reception. So SMS marketing offers an unmatched level of access to the consumer.
And there's more. Most of us own a smartphone. We use it to shop, navigate, and stay in touch: it's a hub for our daily activities. When you leverage text message marketing, you make your brand an integral part of that hub.
In this post, we'll take a look at 5 ideas to use SMS marketing tools – plus 5 essential rules to keep in mind.
1. Follow hot leads
Mobile phones have taught us to expect digital interactions in real time. We want instant responses and instant service. So you simply can't afford to let sales leads go cold.
First of all, you'll need SMS marketing tools which work seamlessly. Start with a registration form to collect your customers' contact details: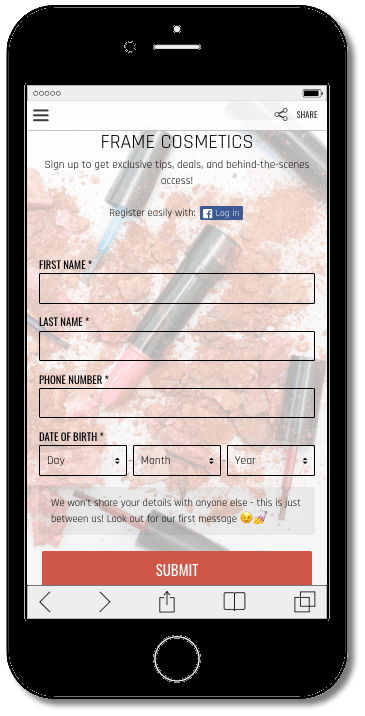 Make sure the software is integrated with your CRM system so that new customers join your messaging lists right away. For example, you can use Zapier to link your Easypromos contests with a text message marketing app.
Because the integration is instant, you can get in touch as soon as someone signs up. Use an advanced service like SimpleTexting to get alerts about new participants and contact them right away.
It's a good idea to set up a welcome message for these new subscribers, too. Just like a welcome email, your first message should do 3 things:
Say hello.
Set expectations about the content and frequency of messages.
Remind subscribers of the added value they're about to enjoy.
2. Personalize your approach
Nowadays, customers expect a personal touch. Use a friendly, approachable tone in your messages. If you have any qualifying information about your sales leads, then use it!
Let's take SMS marketing for gyms as an example. When a new customer signs up, you could ask some quick questions about which classes and equipment they prefer. Then share text messages with relevant content, deals, and business info. Don't forget to offer a clear initial incentive for subscribers.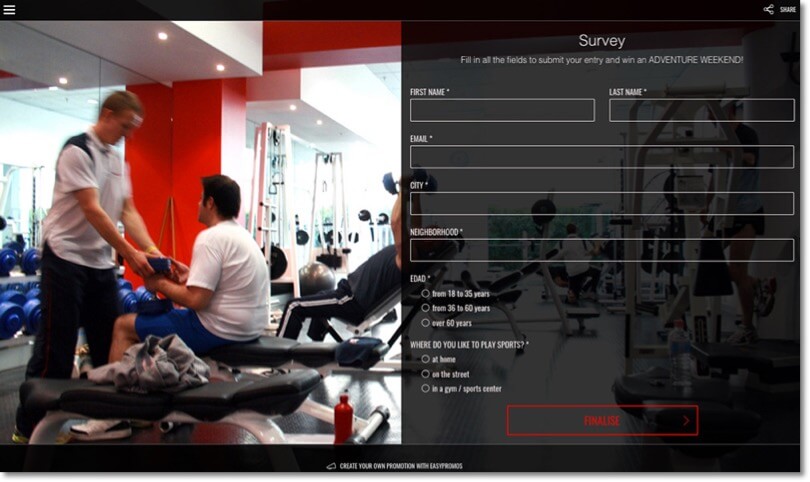 You could use this strategy in SMS marketing for travel agencies, fashion retailers, health and beauty brands, and more.
SMS marketing for small businesses is especially valuable. It shows that you are ready to listen and help customers on a personal level. And with that personal attention, people are much more likely to convert and make a purchase.
3. Share coupons and countdowns
What sounds easier: teaching your customers a totally new way to shop, or rewarding and reinforcing the habits they already have? You can achieve a lot with SMS marketing by facilitating customer behaviors that already exist. Let's take an example: coupons and promotional codes.
Customers love coupons, and mobile is a big part of that. 57% of mobile users in the US carry coupons on their phone. That's 142.4 million shoppers, ready to be approached with SMS marketing deals!
Barnyard is a dollar store which reached cult status in Texas because of its customer service and community spirit. And they have a highly specific customer profile: people who want to shop and search for deals in-store.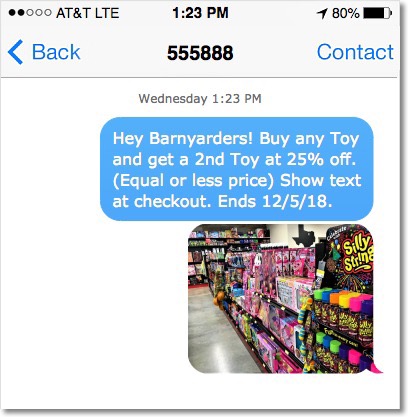 New customers are invited to join the bulk texting list and become "Barnyarders". Once a week, they receive a discount or deal which is only available to the community. And the coupons reinforce their existing habits of visiting the store to save money.
Depending on your level of segmentation, you can also use coupons for targeted remarketing. Get in touch about specific products or product lines, and offer irresistible deals to bring people back to your store. Choose an SMS marketing app which integrates with a coupon generator for maximum efficiency.
4. Get more qualifying info
In order to run an effective inbound marketing campaign, you need detailed information about your leads. And that takes time and trust. You have to show people that you offer value – and that you can be trusted with their personal data. Only then will you have the data you need to qualify and segment leads.
That's one reason to collect more information gradually. If you ask for an email, mobile, age, gender, location and shopping habits all at once… Most people will say no.
However, you can build up your customer knowledge gradually. Start with just a name and mobile number. Then offer an incentive: for example, a coupon to redeem online.
When people log in to validate their coupon, you can ask for a few more scraps of information. Make sure that you explain how the data will be used, and include legal terms and conditions.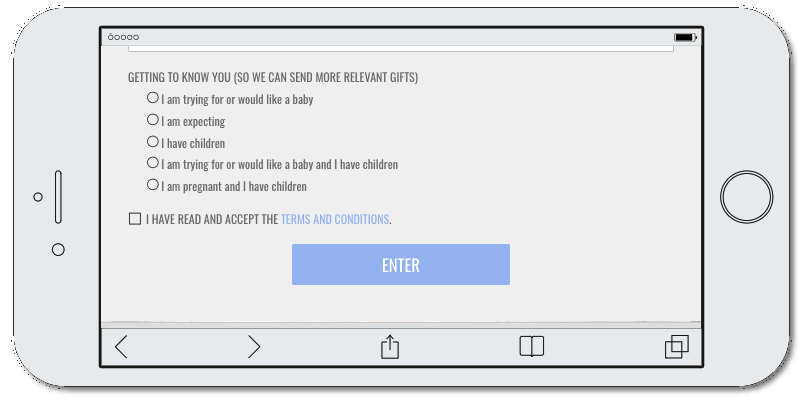 5. Create an exclusive community
Let's review the steps you've taken so far. You've used SMS marketing to:
follow up on leads
segment and personalize
offer deals
collect extra information
You've already welcomed your fans and demonstrated the value of your SMS marketing. Next, you need to keep them interested. It's time to build a community.
Start by making customers feel connected to you – and each other. Send regular updates, offer exclusive deals, and create content for expert insiders.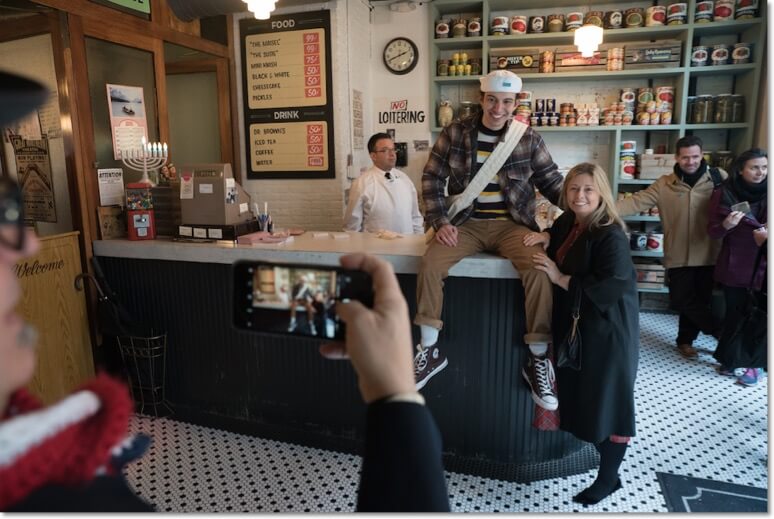 Take the example of Amazon Video. To launch Season 2 of the hit show The Marvelous Mrs Maisel, they recreated an old-style deli in New York. The queue for the event was round the block – so Amazon Video collected phone numbers for their customer waiting list.
Then they sent real-time alerts about dinner reservations, daily updates, quizzes and customer surveys. All of this content was exclusive and meaningful for subscribers only. When people interacted with it – for example, by watching trailers for the show – they were rewarded with a queue jump.
SMS marketing: rules to remember
Consider that last case study. Amazon Video used SMS marketing to make their customers' experience smoother, better value, and more fun.
When you plan a text message marketing campaign, your goal should be the same. Use SMS marketing services to make life easier for customers, and follow where they lead. If you follow these 5 rules, you can't go far wrong.
Respect your customers' schedules. Don't send messages in the middle of the night! Figure out a time that works for your contacts, and stick to it.
Segment as much as you can. Nobody wants to receive junk mail. Segment your contacts with as much detail as possible, and make sure all your content is carefully targeted.
Be a real person. Just because you use an SMS marketing automation app, doesn't mean you have to speak in a robot voice. Use a friendly, accessible tone.
Make it easy to convert. Stick to a single call-to-action in each message. Customers should be able to access offers and content with just a couple of taps.
Make it easy to unsubscribe. When you first get in touch, explain clearly how to unsubscribe. Whenever you run a promotion, you should also include terms and conditions, and a data privacy policy.
Last of all, remember the golden rule of inbound marketing: it should be a win-win situation for everyone. While you convert leads into customers, they should receive plenty of value and assistance from you. With the right tools and approach, SMS marketing can create powerful inbound connections with your audience.