Posted in: Applications,Digital marketingLast update: 08/08/19
If you run social media giveaways or promotions online, then you have to share terms and conditions with the participants. But what should you include in the terms and conditions? And what's the best way to host and share them online? Here's how to use the Easypromos terms and conditions tool to make sure your online contests are within the law.

How to use the terms and conditions template
The tool is very simple. It automatically creates a webpage with your terms and conditions. Then you can share a short link to the page, so that your customers and followers can access the terms and conditions at any time.
We offer a terms and conditions template to help you get started. But you're free to edit the text as much as necessary. You can even add details, like bold or italic text, to make the terms and conditions easier to read.
Here's what the terms and conditions editor looks like: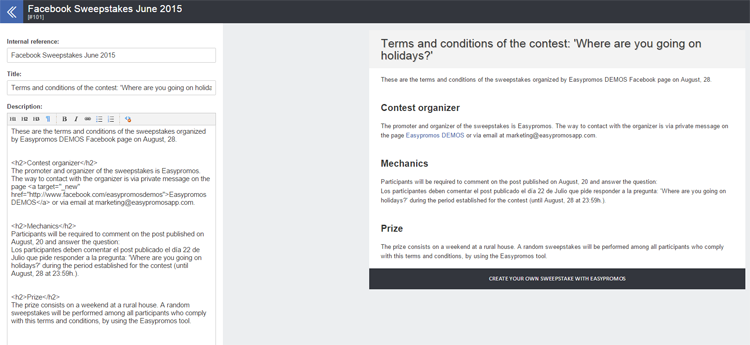 Once the legal page has been created, you can simply insert the link in your social media posts, in your email newsletters, or on your website: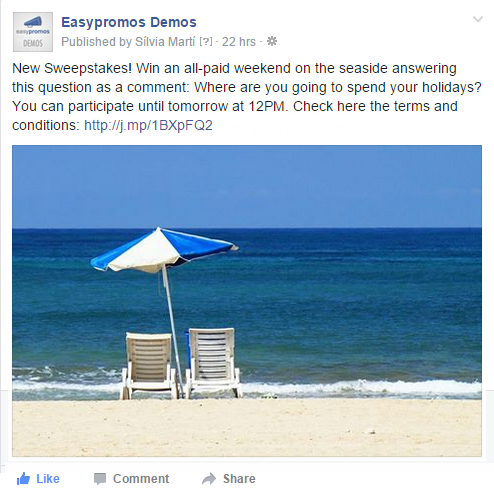 Users just click the link to view the terms and conditions in full.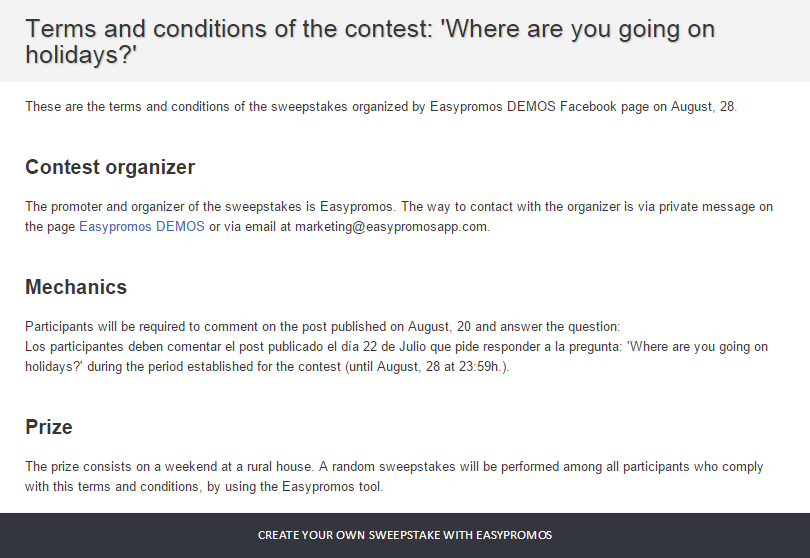 Top tips for giveaway terms and conditions
Essential information. Explain the start and end dates of the promotion, participation requirements, how the winner is selected, and which prizes are on offer.
Save your template to re-use. Once you've edited the model terms and conditions with your brand details, be sure to save the template. You can use it again for your next online promotion or giveaway.
How to use the giveaway terms and conditions template
Ready to get started? Click here to log in to Easypromos and create your terms and conditions.
Need help? Click here for a step-by-step, illustrated tutorial.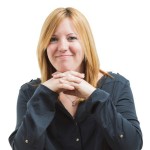 Marian Jubany
Customer care Easypromos' team
Publication date: 2015-08-10