Posted in: EventsLast update: 18/12/19

And that's where our Champions League sweepstake kit comes in. We've got all the resources you need – from a sophisticated app for Champions League winner predictions, to instant video content for social media.
A better sweepstakes generator for Champions League contests
We're just going to come out and say this. As popular as they are, traditional sweepstakes have one big problem. By the time you get to the final, only two people are still having fun.
Why? Because everyone else's teams got knocked out in the earlier rounds. There's got to be a better way.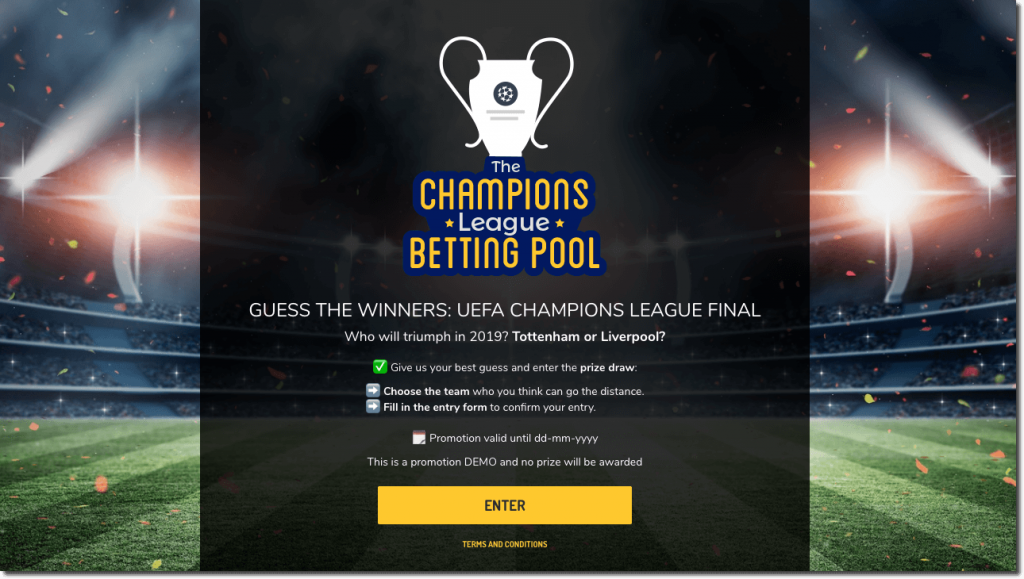 So here's the solution: a predictions contest that everyone can join. Whether you're sharing contests with your followers, or running a quick game in the office, there's enough space for everyone to sign up and share their predictions.
It's quick to create, and easy to take part. Your participants just have to answer a couple of questions…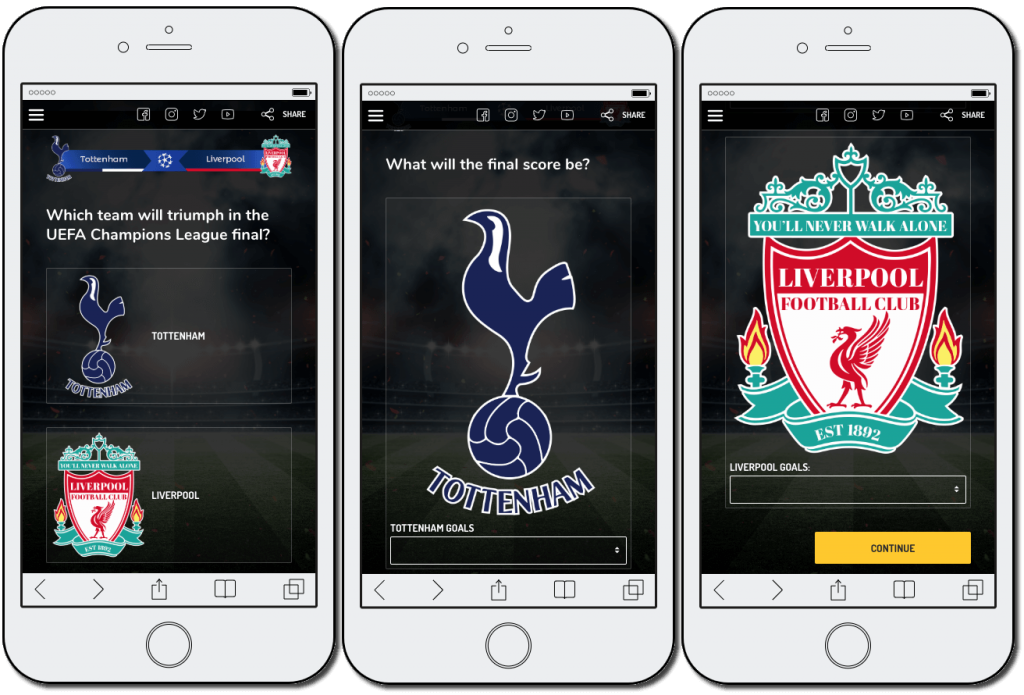 Click here to try the demo version – then create your own instant sweepstakes from the template. Contest design, graphics, and text included.
How a Champions League predictions contest can benefit your brand
So that's sorted: our Champions League sweepstake kit is quick, easy, and fun to use. But what's in it for you, apart from all that?
Predictions contests are a great way to collect hot sales leads and learn more about your audience. Because once people have shared their predictions, they have to fill in their contact details to confirm their entry in the prize draw: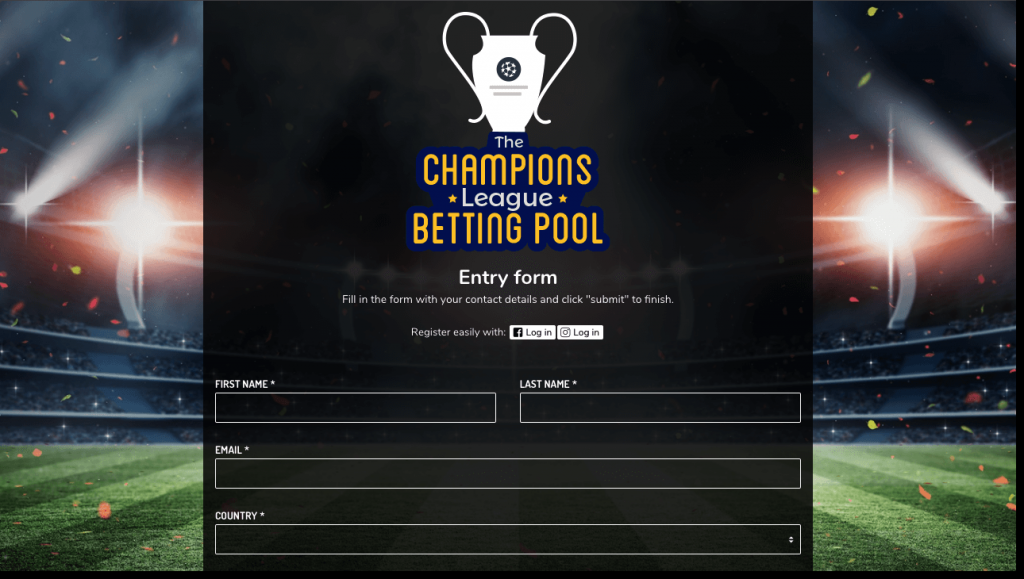 Once the contest is over, you can download all that info and add it to your CRM.
How to make your brand go viral
Here's one last piece of advice. However good your contest design is, it won't go viral unless you share, share, share. And encourage your followers to share. And upload content that makes complete strangers want to share. You get the idea.
So first of all, you can edit the contest with your own shareable content. Whenever people take part, they'll have the chance to connect with your social media accounts and post on their own profiles.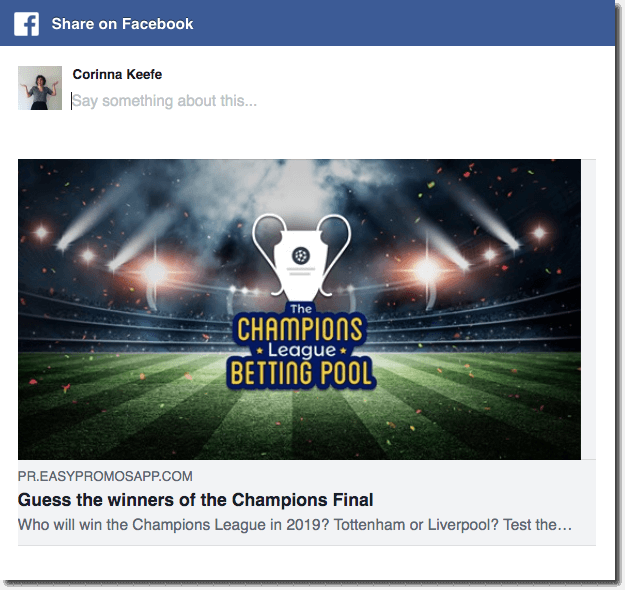 You can fill in a suggested text for people to write, and add your own customized images.
Next: how do you announce the winners of the contest? Well, as we all know, video is the most popular content format on social media right now.
That's why our Champions League sweepstake kit includes an instant, animated video with sound effects. It's almost as exciting as the last three minutes in a Champions League final.
So there's only one question left. What are you waiting for?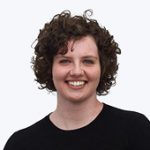 Corinna Keefe
Content marketer at Easypromos
Publication date: 2019-05-17