The agency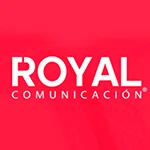 Royal Communication is a digital marketing agency, founded in 2007. They specialize in technology, communication, and marketing and they're especially successful in the retail, automotive, food, education, and startup sectors. The agency serves clients in more than nine countries and has carried out campaigns in 14 languages.
The client: 40th anniversary of Alcampo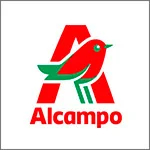 Founded in 1981, Alcampo is one of the leading brands in the food sector. It's a responsible company and a keen promoter of good, healthy, local produce. Since its inception, it has pursued the same primary objective: to improve the quality of life, and the purchasing power, of its customers.
The company practices responsible trade and is continually working to evolve its range of goods, providing customers with access to healthy, high-quality, value-for-money produce. It does all this while implementing innovative savings solutions, including its own brands, self-discount spaces, and bulk buying.
Alcampo's 40th anniversary: promotional dynamics and solutions required by the brand
In 2021, Alcampo celebrated its 40th anniversary. To thank customers for their loyalty the brand decided to offer them something a bit different: the chance to win prizes and have fun by playing multiple online games.
The primary objective of the contest was to boost engagement and loyalty. The secondary objective was to reinforce branding; the full customization of the games was going to help with this goal.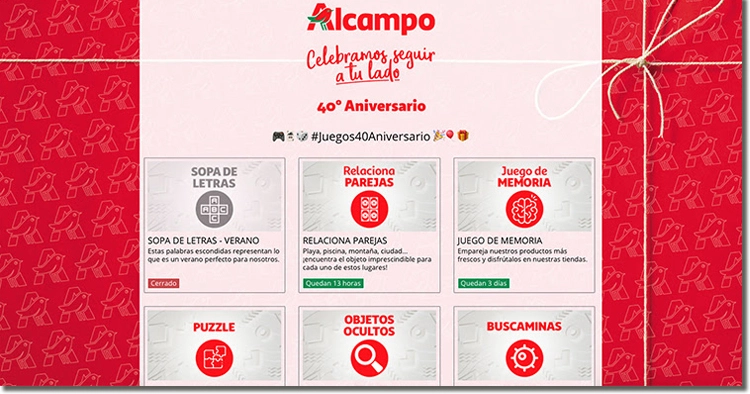 The brand opted for gamification, as the idea of playing different games for an unlimited time was something the company knew would generate plenty of engagement among its audience.
The Easypromos app used to create multiple online games
To work towards Alcampo's needs, the agency Royal Comunicación decided to use the Easypromos Multi-Game app, which allows you to:
Create an online contest to motivate users with multiple games and rounds.
Customize games such as puzzles, word searches, memory games and other dynamics, all using the brand's logo and corporate design.
Promote engagement and competitiveness. Participants accumulate points in each round and appear in a public ranking. The participants with the highest score receive prizes or enter random prize draws.
Build loyalty and boost brand awareness and engagement. You can launch daily or weekly challenges to keep the audience engaged with your brand.
The promotion worked in a very simple way and consisted of two types of incentives:
Just for registering, users were entered into a giveaway for the chance to win €40 gift cards.
Those that participated in the games had the chance to win bigger prizes. The participant with the highest score won a €250 gift card redeemable in Alcampo stores, while the second place holder won a €150 gift card.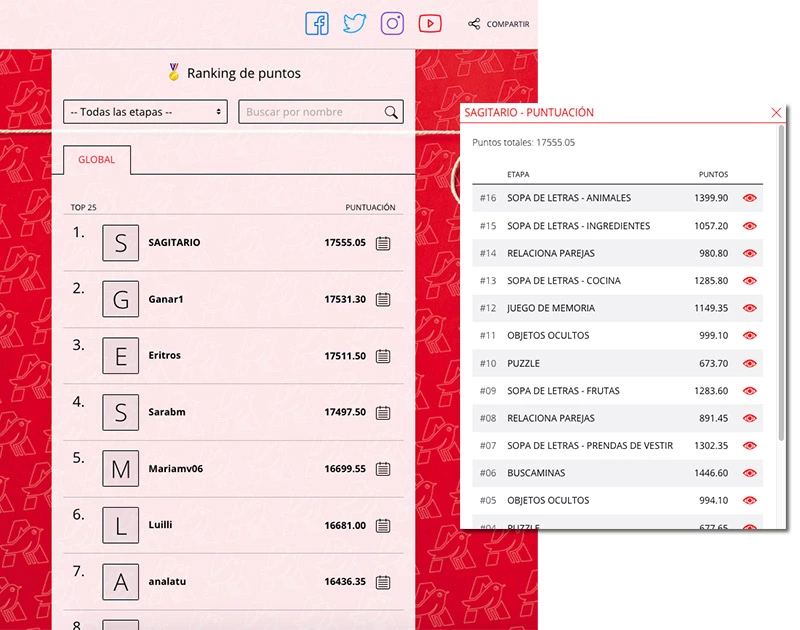 In total, Alcampo's 40th-anniversary promotion involved 14 games:
Five Word Searches
Two Puzzles
Two Memory games
Two Match It games,
Two Hidden Object games
One Minesweeper
All of them featured products sold by Alcampo. Let's take a closer look at some of these games:

Alcampo's dissemination campaign
To give greater visibility to the promotion, Alcampo ran a massive dissemination campaign on its social media and website, using all the resources at their disposal: posts on Instagram, Facebook, and Twitter; daily stories; a section of highlights on Instagram; a newsletter sent to their database, etc.
There were four distinct stages to the dissemination strategy:
They began the campaign by creating expectations.

They published the 40th anniversary campaign.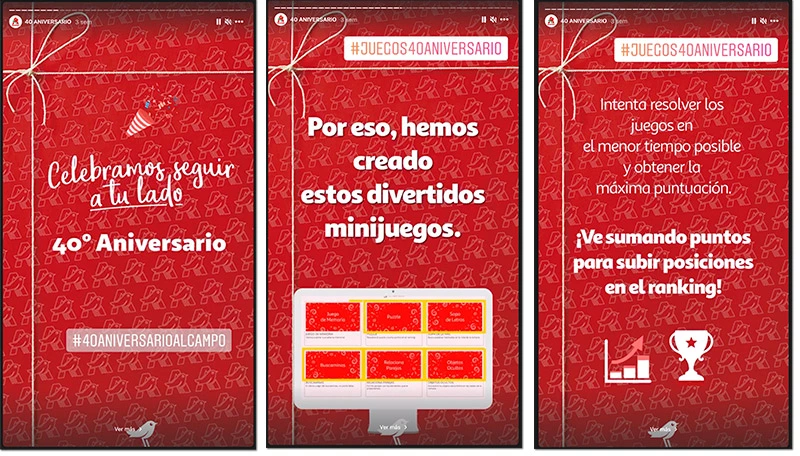 The brand then posted reminders of the promotion with the multiple online games.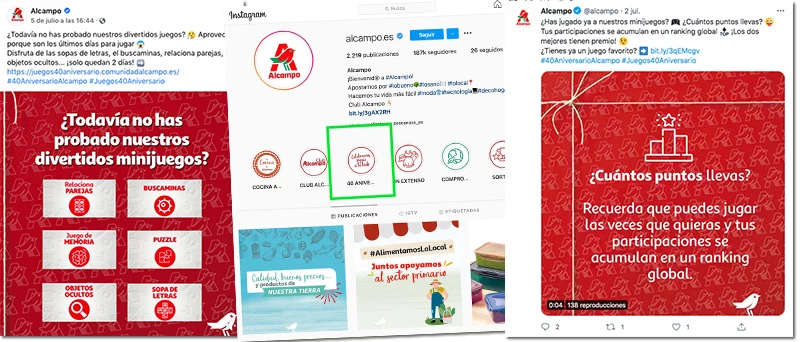 Finally, they thanked participants and announced the winners.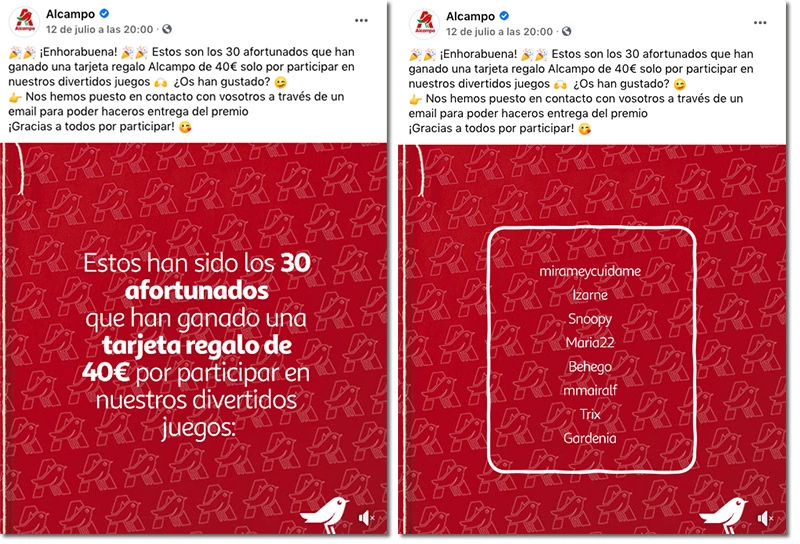 Alcampo's 40th anniversary campaign in numbers
Almost 4,000 users registered in two weeks, in total playing more than 180,000 times. The campaign remained active for two weeks, and there was no noticeable drop in registrations or in the number of participants during this period. Thanks to the effective dissemination campaign, users' interest stayed high throughout the promotion.
The brand received extremely positive feedback and was able to attract large numbers of participants.
Testimony
We decided to use Easypromos because it was the platform best suited to what we were looking for: it offered a wide variety of games and made promotion creation very simple. We also appreciated the ability to customize the games and include themes related to Alcampo to promote the brand image.
-María Orera Valenzuela-
Team Leader and Account Executive of Royal Comunicación