The Client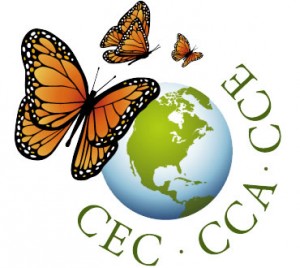 The CEC – Commission for Environmental Cooperation facilitates collaboration and public participation to foster conservation, protection, and enhancement of the North American environment for the benefit of present and future generations, in the context of increasing economic, trade, and social links among Canada, Mexico, and the United States.
The Campaign
In 2016, the Commission for Environmental Cooperation's Council (the three environment ministers of Canada, Mexico, and the United States) wanted to highlight the role of youth in environmental decision-making.
Their goal was to raise awareness of the CEC among North Americans aged 12-16 leading up to the annual Council meeting in Mexico. They chose to run a multi-lingual photo contest to encourage the youth to participate and engage and at the same time create content that could later be used at the Council meeting.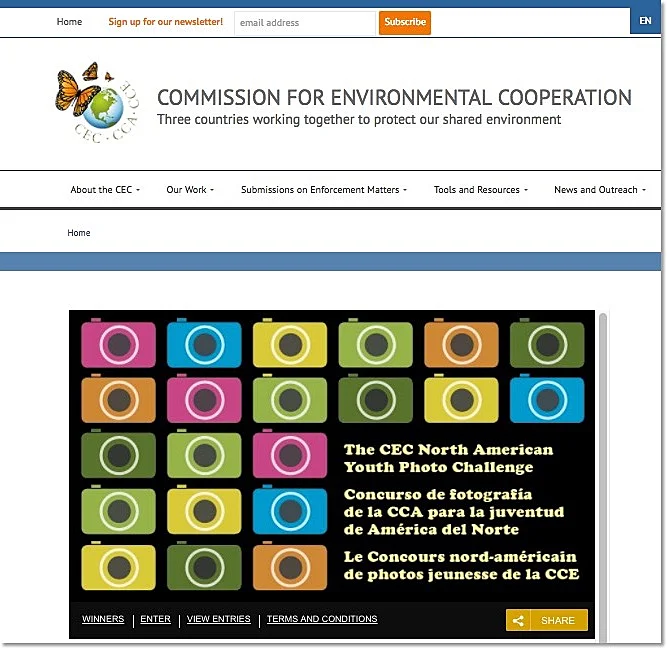 Why Easypromos
The Easypromos platform made everything easy. The content management system was simple to use and allowed the organizers to pull the content together in record time. In addition, the ability to have an automated system gather entries was a huge bonus and saved tons of time.
The campaign was easily embedded right on the website and was fully mobile responsive.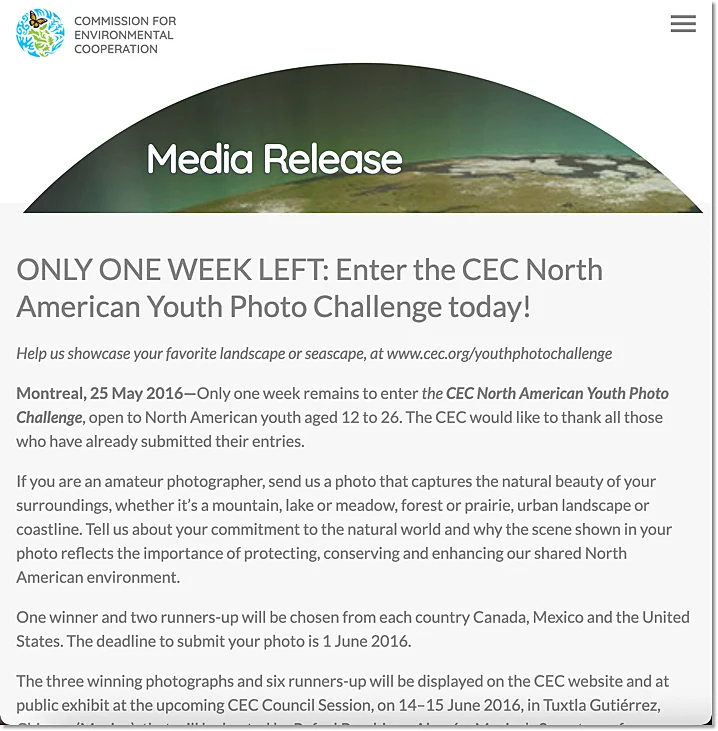 Finally, the multi-lingual platform was a key component for us – our audiences speak English, French, and Spanish. With Easypromos the proper language was shown to the visitor by their default browser language making it a more personal and enjoyable experience for visitors.
The Promotion
Utilizing the Easypromos platform, CEC created a photo contest whereby youth upon taking a photo of their favorite landscape would visit the CEC contest page on their website and upload the photo along with a caption about how the photo represents the importance of protecting our environment.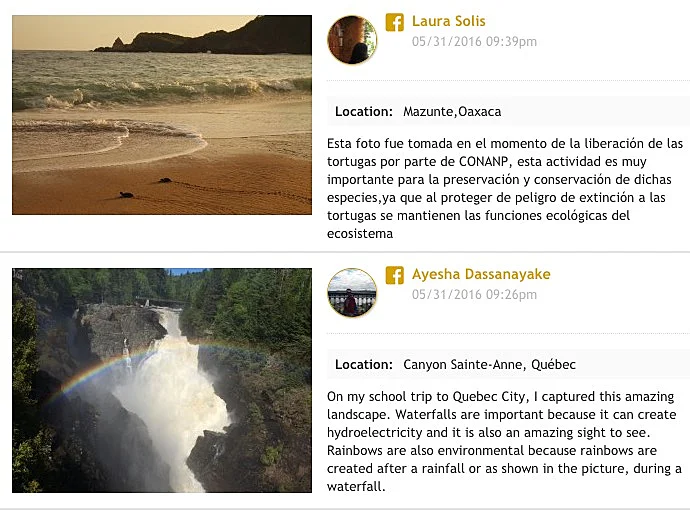 The Outcome
This was the second photo contest held at the CEC. For the first one, they did not opt to use an outside application but rather ran the content on their website and accepted submissions via email.
With Easypromos CEC received over 600 submissions from across North America and thousands of visits to the content page. In the end, they chose one winning photo per country. Winners were awarded a GoPro HERO+ camera and given the opportunity to record a video message for the ministers. In addition, the top 10 photos were printed and mounted in an exhibition at the 2016 CEC Council Session in Mérida. All in all, it was a great success and a great way to reach North American youth.
Having the ability to present a full gallery of entrants became a big advantage for exposure, as well as posting the winners within the same contest page.
Testimonial
Working with Easypromos was an absolute pleasure and simple from A to Z. The CMS was easy-to-use and their customer service was incredibly responsive and helpful. For the Commission for Environmental Cooperation in particular, the multilingual function is a key component as we need to reach North American audience in English, French and Spanish.

Yes, we plan on hosting more photo contests or other challenges in the future. It is a great way to reach new audiences and promote the work of the CEC and we definitely plan on using Easypromos again.

– Megan Ainscow –
Acting Manager, Communications, CEC