As a marketer, finding quality leads with a high probability of conversion is an important part of the job. After all, marketers are responsible for bringing the best prospects for sales. Marketers are at the front lines of audience engagement and lead generation.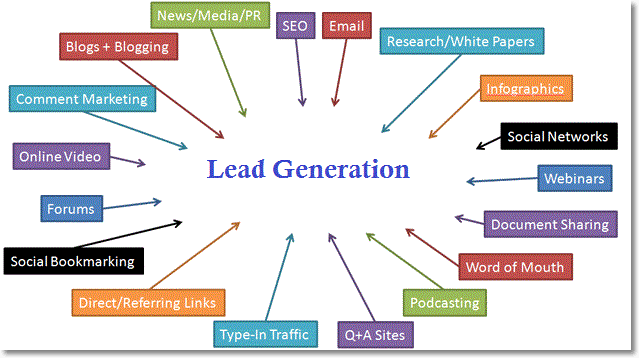 But finding the right leads through conventional marketing methods can be challenging. You need a reliable method to identify your top leads and discard false ones. For example, that prospect who downloaded your white paper might be interested in your product, but they also might be a student doing research on a related topic.
So instead of putting your time, energy and marketing dollars on leads who aren't a good fit, try using giveaways to generate the right type of leads for your business.
Why Giveaways Should Be Part of Your Lead Generation Strategy
Giveaways are an effective channel for lead generation. Data from Easypromos determines that over 20 percent of companies who run giveaways do so to get leads. Additionally, giveaways are a great way to engage with your audience and drive people to learn more about your brand's products or services.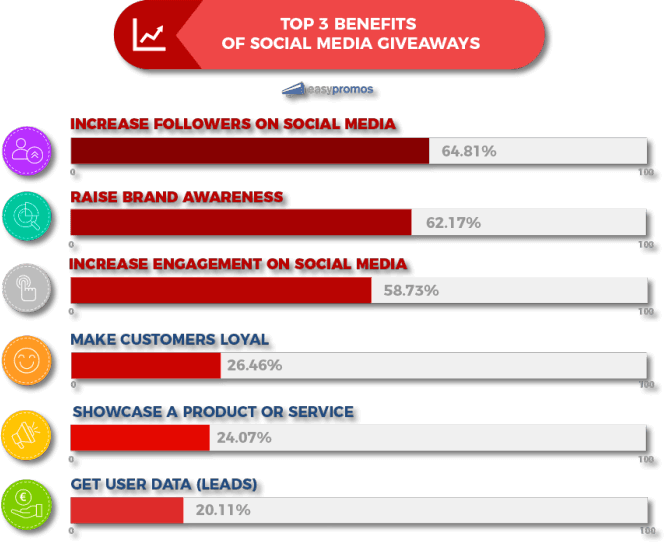 Whether you're a B2B or B2C marketer, using giveaways can also help you target leads who are harder to reach through events, webinars, or your blog. If your company is new, and raising brand awareness is a priority, a giveaway can be a great PR tool. You can see in the graph above that a whopping 62 percent of companies use giveaways to increase brand awareness.
Are you looking for new and effective ways of lead generation? Great news! Discover different lead generation solutions and choose the one for you!

Unlike some lead generation strategies, hosting a giveaway doesn't require that much money or work. You'll just need a good landing page, a small budget to run ads, and a reliable email platform to store your leads' contact information. Once you've run a successful giveaway, it's easy to replicate your efforts on different channels. You can even run multiple giveaways at the same time.
There are a few more things to keep in mind when you're designing the giveaway. The main reason why giveaways are effective is because you'll get access to data on your future customers. So it's important that you get the right information from giveaway participants. You'll need the right information to qualify your leads.
Here are four tips to optimize the impact of your giveaway:
Identify Your Target Customer
Before you run a giveaway, make sure you have already identified your target customer. Remember—your giveaway should uncover new leads that match your ideal Marketing Qualified Lead (MQL) profile. You don't want to attract random people just looking for free stuff.
Knowing your target customer will help you choose the most effective channel for your giveaway. For example, if your ideal customer is millennial women, consider running an Instagram Giveaway. But if your audience is mostly B2B sales reps, then your giveaway will probably perform best on LinkedIn.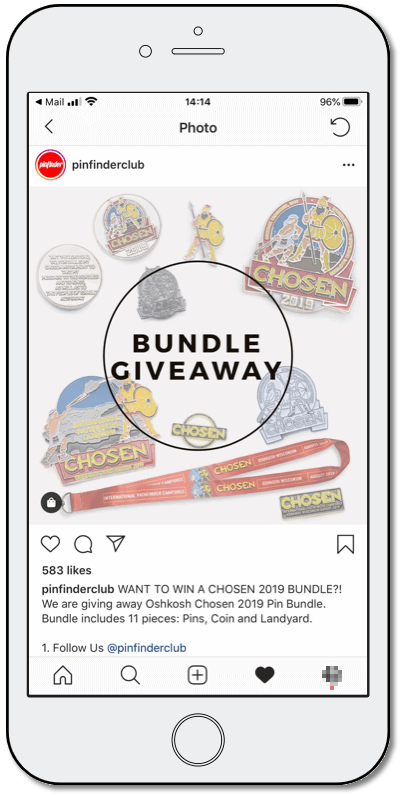 Ask the Right Questions
As a marketer, you're probably familiar with lead qualifying questions. Maybe you even work closely with your sales team to determine what types of questions to include in content and on landing pages.
Asking the right questions will determine who is a good lead, and who isn't a good fit. Use your entry form to ask people about their role, company, budget size, or even their business goals. Based on that information, you can determine which people might be interested in your product or service, and which people you can immediately disqualify.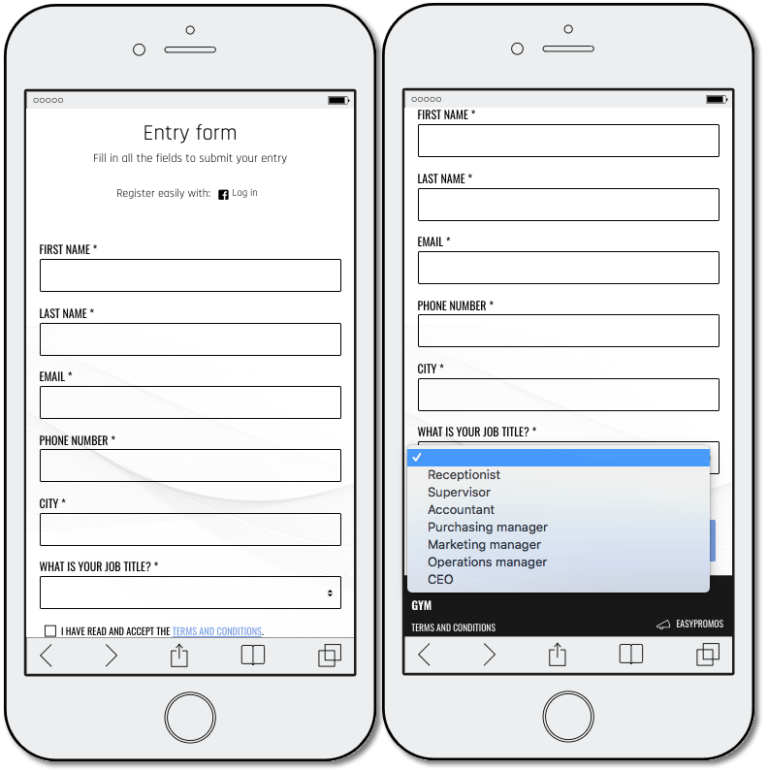 Choose an Appropriate Prize
Your giveaway should be fun, but it should also be strategic—including the prize. First and foremost, the prize should be relevant to your brand and the products or services you offer. It doesn't need to be fancy, but it should be functional, and well-suited for your target customer. And of course, it should be enticing enough to compel people to enter the contest.
If you're a B2B software company, a new electronic device makes for a good giveaway prize. If you're a retailer, offering a gift card, or a few free items can suffice. As long as your prize has value to your audience, you've done your job.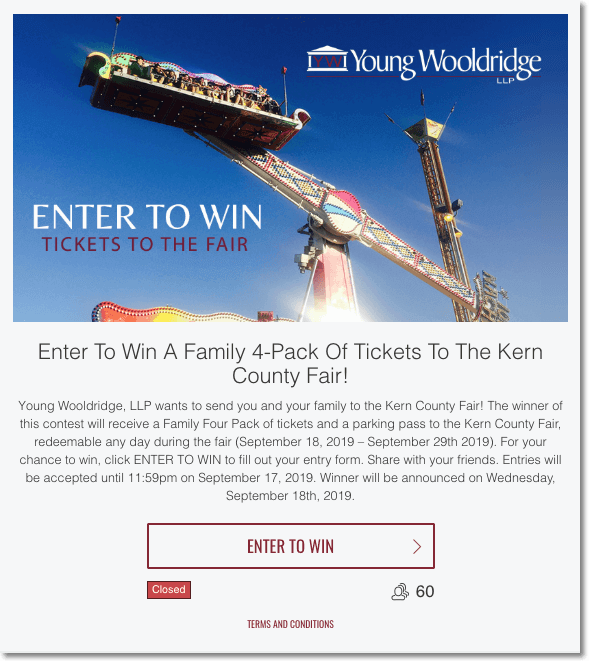 Make Follow Up a Priority
As soon as people start entering your giveaway, it's time to tap into your email marketing software. Don't wait until after the contest is over and the winner has been chosen to start your follow up.
Send an email to the people who entered with an immediate offer. Maybe you send a $5 off your next purchase coupon for people to use while they wait for the results of the giveaway. For B2B companies, consider promoting an upcoming webinar, or allow people to download your latest ebook for free. Giving people a way to engage after they enter the giveaway keeps your brand top of mind and increases the likelihood that leads will convert.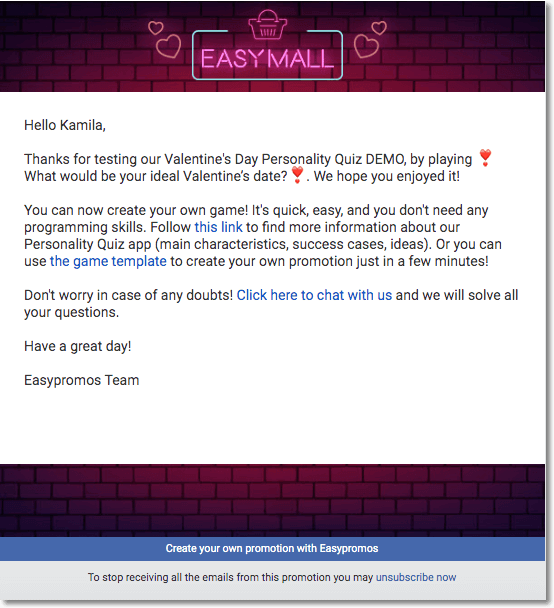 The Bottom Line
When done right, hosting a giveaway can be a lucrative lead generation strategy. It's a fun and engaging way for people to interact with your company without having to make an initial purchase.
The best part about giveaways is their versatility. It's always a great time to host a giveaway, but you can make them part of your marketing strategy around the holidays, or any other themed celebration. And if you're targeting leads on multiple channels, you can run several separate campaigns to increase your chance for conversion.
If you're new to the world of giveaways, make a resolution to try one out this year. Giveaways require just a bit of planning, money, and time to execute, but the return on investment is high.
Contact us
We hope we've provided enough information to help you master your lead generation techniques. But don't hesitate if you have some questions or if something has been left unclear; our Support Team is ready to assist! Just Online Chat with us!