High school, university or college graduation is a big event in any student's life as they set off on a new exciting journey. Organizing a graduation or promotion party for your class or family member is a fantastic way to celebrate their achievements and together create new memories. Are you wondering how to make it a memorable day? We've put together ideas for graduation party games that you can fully customize and play online.
A Match It game with baby pics for graduation party
Are you planning to invite your graduate's uni friends? Here's how to entertain and engage all the attendees! Ask the grads for their baby pictures and create a Match It game in which participants must connect the baby shots with the grads' current pictures. Apart from showing some cute pictures taken years ago, you will also entertain all the friends and family at the party, especially if the baby pictures are funny!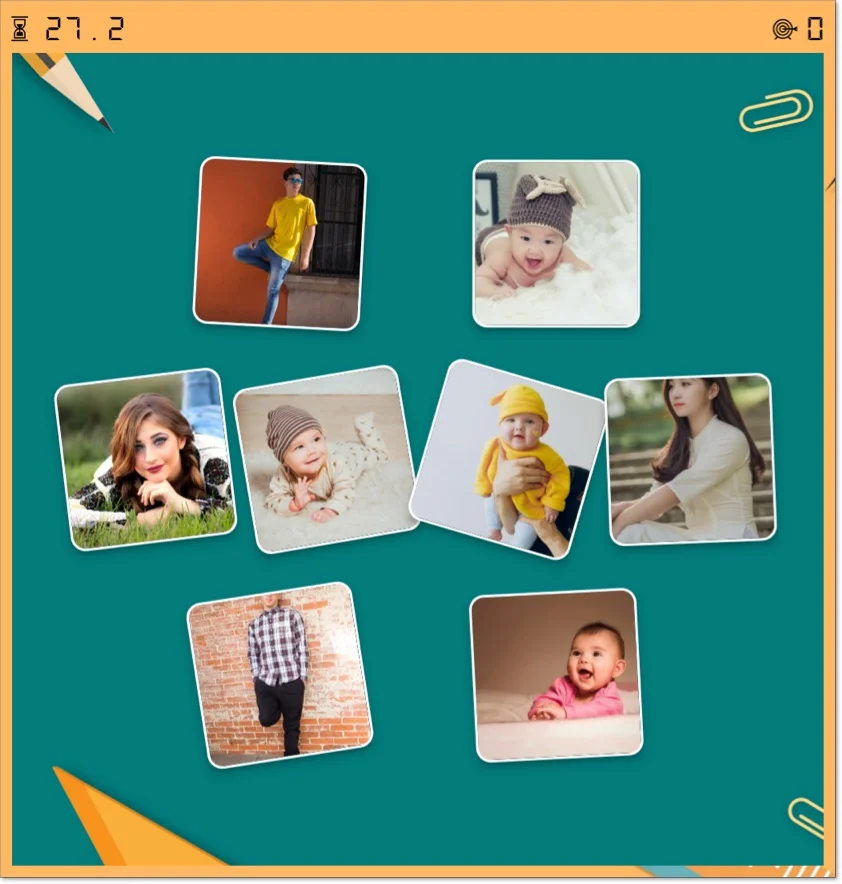 We recommend sharing the baby grad face game on a big screen to generate further excitement and engagement. You can create various rounds with different pictures each time and invite different party attendees to solve the game. This is especially a great idea if you're planning to invite college students.
Use this school-themed Match It template to create and customize an online game with baby pics of your graduates!
Customize an online Timed Quiz for your graduation party
Who doesn't like a bit of a challenge? Especially when there's a time cap for completing answering each question!
Organizing a Timed Quiz can be a great way to get to know each other better or to simply test the attendees' knowledge on a certain topic. For example, prior to the party, you could send out invitations with questions that each attending guest should answer. Ask for example, what is your favorite color or who was your least favorite professor? Then, based on the answers you can create an interactive online quiz.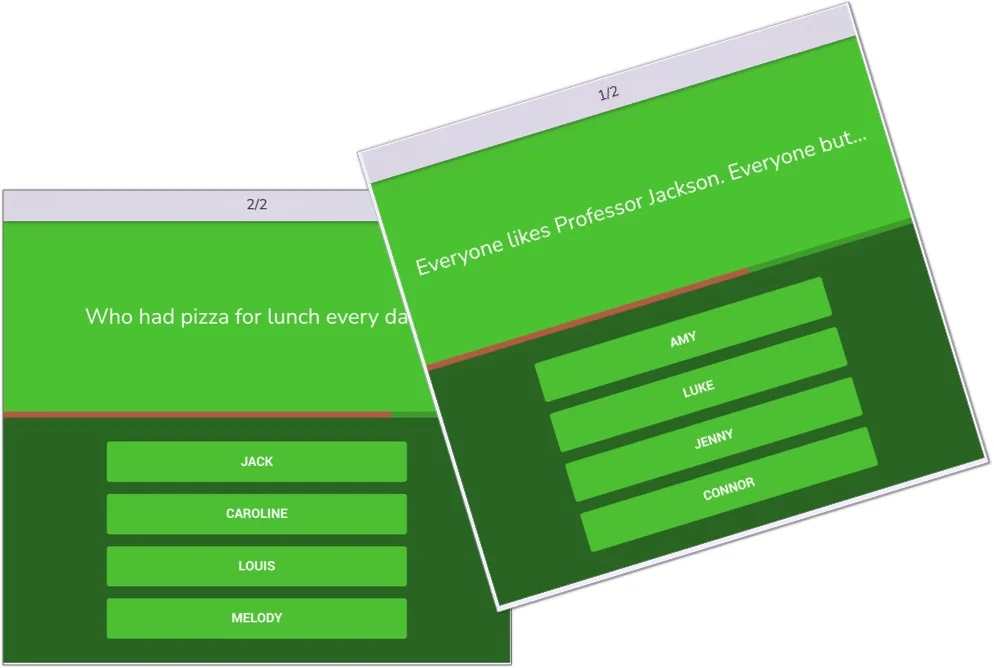 Would you like to test the real user experience? Participate in our Timed Quiz demo to see how much fun, rivalry, and engagement can be generated at your graduation party with this interactive game.
All the ideas you see here can be shown on a big screen at your prom party, so you can incentivize people to participate using their mobile phones. It's just this simple: show a screen with a QR code that lead to the promotion's url website.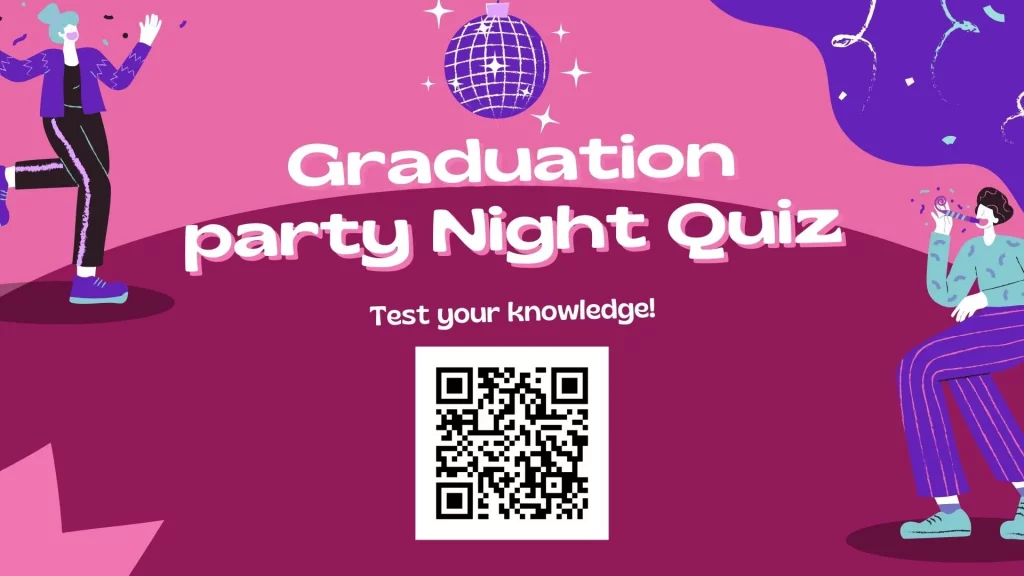 Graduation party games: customize a Word Search to engage your party attendees
Graduation parties are fantastic for getting together with your friends and family and together celebrating achievements earned over the years. However, what makes a good party? Apart from delicious food, fancy drinks, and nice music in the background, you might also want to provide some entertainment. And a customizable Word Search game might be the right thing to offer to your party attendees!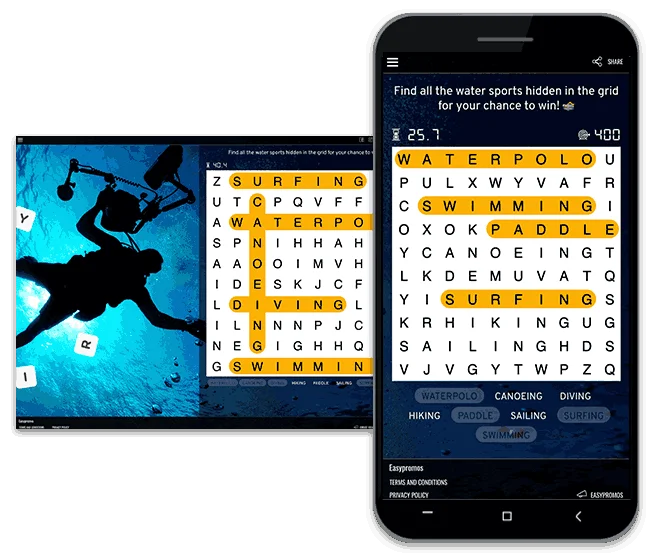 Invite everyone to look for words hidden in a grid of letters. Make the game more challenging by adding a time limit and placing words vertically, horizontally, and diagonally. All you have to do is decide on the theme and customize the game with your chosen colors, fonts, and images. Ask participants to look for each other's names, studied subjects, etc.
Virtual photo booth for your graduation party
Pictures help us preserve happy and important memories and a graduation party is one of those special days we like to remember. But forget about simple selfies for a moment. Here's a way to make the day even more memorable!
Create a virtual photo booth in which everyone can decorate their selfies with stickers and fun frames. It's a cheaper option than renting a real photocall and the experience is equally fun!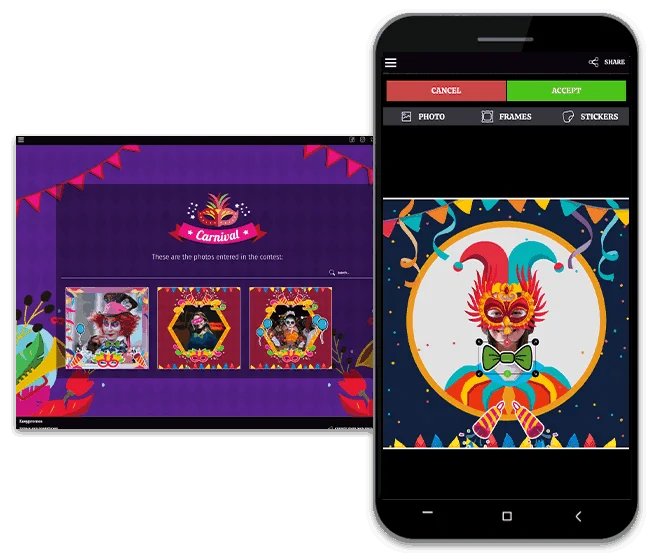 Test the virtual photo booth to see how fun it is!
Organize a live giveaway for all participants of your graduation party
Thank everyone for joining your graduation party by giving them a chance to win a fun hamper, a university jersey, or a restaurant voucher. But make sure everyone enjoys the giveaway by offering a unique experience.
Organize an Event Giveaway in which your party-goers participate with their mobile phones. All they have to do is scan the QR code that you can share on a big screen. You can even create a series of questions, like the ones in a Timed Quiz, for further engagement.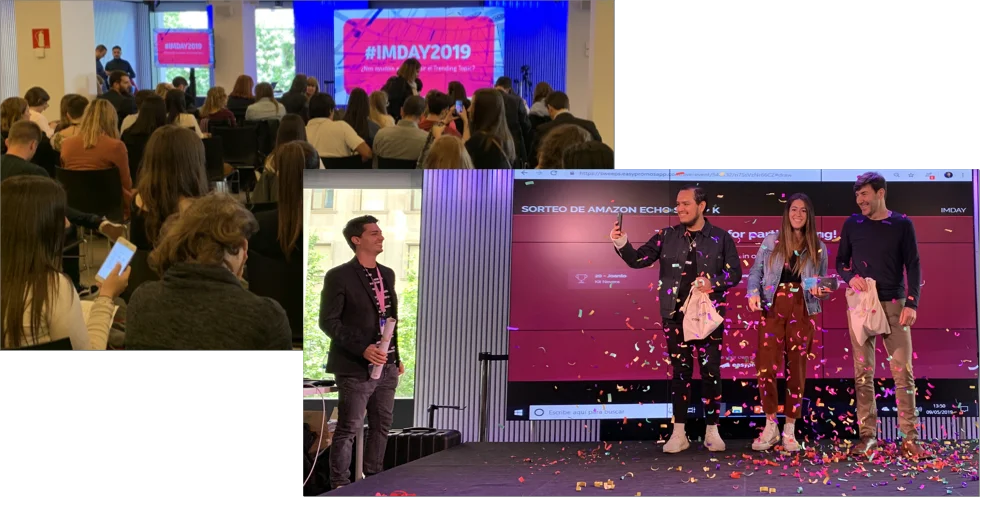 Vote the Prom Queen and King using a digital app
Electing the Prom's Queen and King has a special place within Prom Night. Then why still do it using paper ballots in this day and age? With the Easypromos Pick your Favorite app, the election of the Prom's Queen and King can be done digitally, which makes a lot of sense considering that all the Prom's attendants are digital natives. Simply upload the candidates to the app and share the link with the class members so they can cast their vote. Take a look at the this DEMO to get a feel of how it works.
Not sure where to start? Create a free Easypromos account and start working on your graduation party games. You won't be asked for any payment unless you decide to activate the games. Do you have questions? Chat with us!