The Client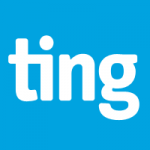 Ting is a mobile phone service provider competing against giants such as Verizon and AT&T. The company equates its success to its superior customer service, fair pricing, an online portal for fast and easy activation of devices. They have a very strong BYOD – Bring Your Own Device Program and there are no contracts, customers simply pay for what they use. They have revolutionized usability featuring usage caps and alerts and educate customers on how to avoid charges by utilizing wi-fi.
The Campaign
Ting believes in not only providing the best user experience for its large and growing customer base. They also believe in customer loyalty rewards, and that's what this campaign was all about. Facebook has evolved into a vibrant and helpful community for Ting customers and through this community, they are offering everyone a $10 promo code for purchase of any new Ting device or $10 in-service credit for customers who bring their own device. This code can be used on new AND existing accounts (if they wish to add more lines to their current account)! Plus, this code doesn't expire, so people that grab their code can hold onto it until they are ready to activate a device on their account.

Would you like to find out how to combine code validation with other applications? Download the PDF to learn more!
The Challenge
In the past, Ting has rewarded customers with Starbucks cards. While this is also a worthy way to show customers you care, for this campaign they wanted it to be measurable and tied to sales. They also wanted to remove the financial risk of rewarding customers with a non-product or service related item.
Equally important was their objective to grow their Facebook Community and keep this community engaged. Facebook represents a huge opportunity for Ting to educate its customers, have customers validate Ting's claims of their products and services, create goodwill and grow sales within their client families and friends networks. To do this, the challenge becomes one of 'how to get your content in front of your fans and their friends, how to encourage these followers to like, share and comment on your content.
The Solution
A promotional code app was created using the Easypromos White Label version fully branded to Ting to give away promotional codes. Fans were encouraged to enter to receive a unique URL providing an exclusive discount toward new services that never expires. The application was embedded on their Facebook page and promoted in the newsfeed. Ting also disseminated it on their website and blog. The app ensured individuals could participate only once. The promotion was also mobile responsive.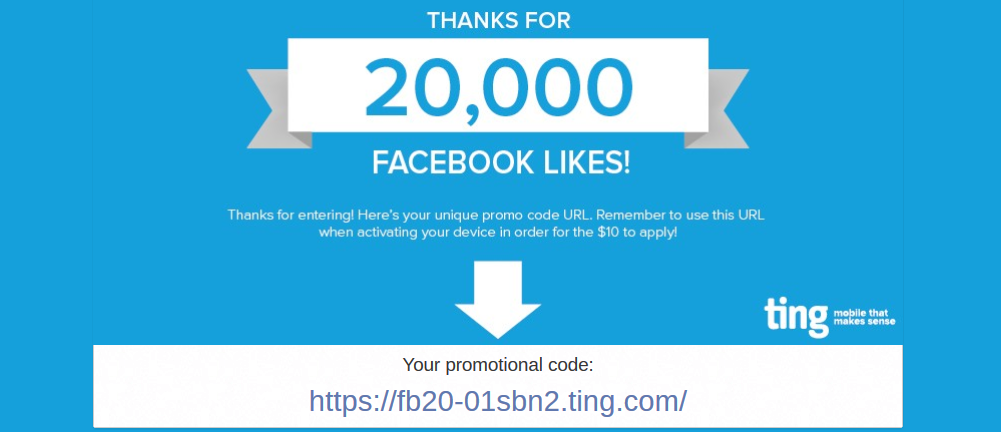 Features of the Promotion
In good Ting fashion, the company utilized the landing page of the promotion to make this campaign both inviting and user friendly. Of note is the featured video which really personalizes the experience for customers and increases the engagement value. Also highly noteworthy was the use of the space to post questions and answers to ensure the promotion was well received and understood by recipients of the unique promo codes.
After entering the promotion fans receive a unique url, as seen above, whereby they can download the url in the form of a pdf and save it, email the pdf to an address of their choice, print the url or simply return to this promotion to view it anytime. The application allows Ting to deliver an unlimited number of unique promo codes (url's in this case).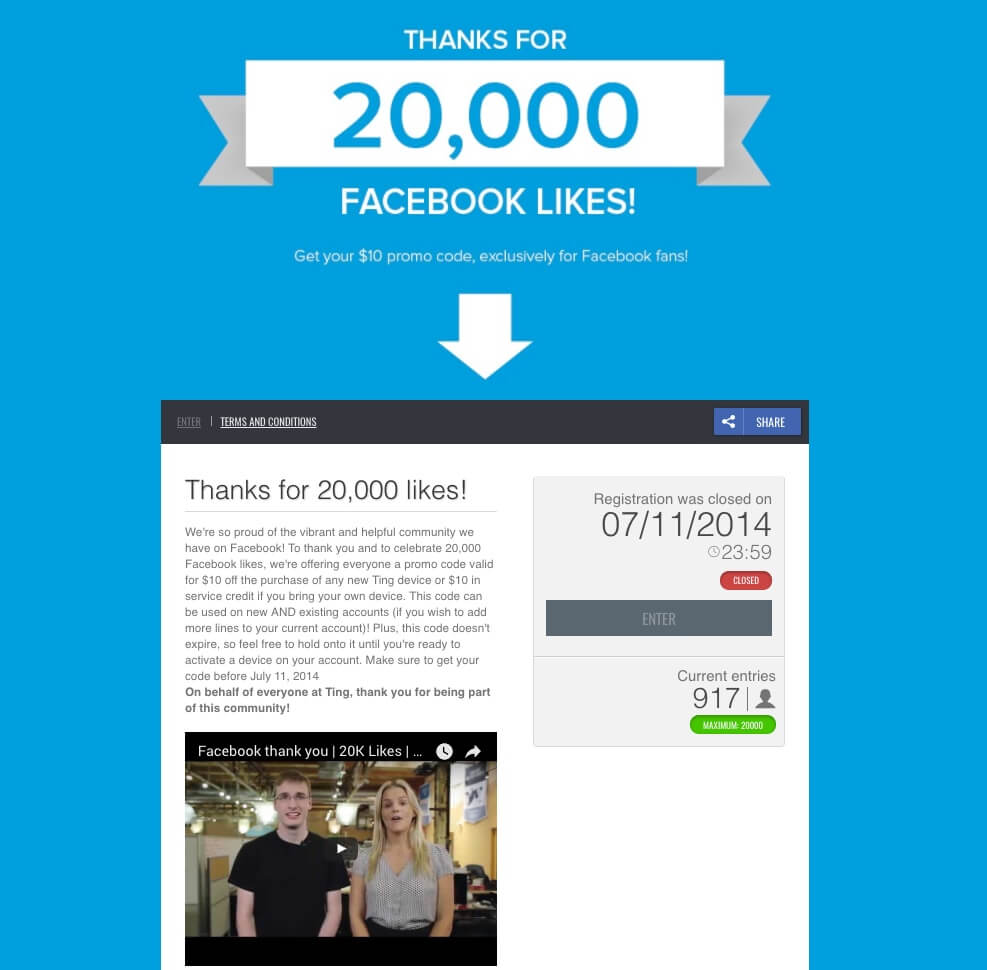 The Benefits
With just shy of 1000 people signing up for this offer, this campaign was recognized as a successful sales revenue generating event with many other benefits:
Save time and money – easy setup and no programming
Branded to Ting for increased brand recognition
Urgency – now is the time to get my code
Improved Edgerank via many comments, likes and shares for their posts
Foster a sense of community on Facebook – customer anticipation
Provides Ting a voice – post tips to their community
Social Proof – Validation of claims
This type of campaign provides customers a sense of community and that Ting is paying attention to its valued customers. The company's claims are validated as customers leave comments on their Facebook page posts. Friends of these customers see these comments and rapidly gain trust in the brand. This type of campaign sets Ting and its customers up for further engagement which will help Ting grow its customer base and product sales.