The Agency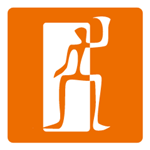 Adesis Netlife is a company with over 15 years of experience in offering comprehensive internet services. Experts in consultancy and social media strategy, web development, user experience, and 2.0 communication and marketing.
The Client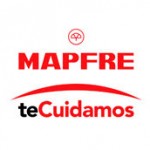 MAPFRE teCuidamos is the 'MAPFRE Saving and Services program helping you save on your insurance every day.' It is a free loyalty program with more than 2,000,000 members which is open to everyone with a MAPFRE insurance policy. The program offers members the chance to pay less for policies, as well as giving them free gifts and discounts, and organizing sweepstakes and events, among other exclusive advantages.
The Campaign
The 'Equipo teCuidamos' campaign, based on the claim: 'What is shared is enjoyed more,' encouraged followers of its fan page to create a team made up of 5 people in their social circle.

The Challenge
Keeping to the essence of teCuidamos, which prioritizes care for policy holders and their family members, the challenge consisted in promoting the benefits program among members of each client's community, in the widest sense of the word.
Additionally, it permitted those users who were not yet members to test the Program and get to know its advantages.
The solution
For the launch of 'Equipo teCuidamos', Adesis Netlife used the Premium version of Easypromos creating a Refer-a-Friend Contest which gave greater diffusion to the campaign.
To viralize the contest even further, it was decided that the names of the teams should be votable, meaning that the 10 most-voted would receive a pair of cinema tickets plus an additional prize.
The final prize of the contest – an adventure pack – would be shared between the member and 5 of his/her friends, reflecting the care that teCuidamos offers to members and the people close to them.
The benefits
Increasing knowledge of the program among users with the help of sponsoring members.
Increasing the number of followers and fans of the MAPFRE teCuidamos fan page.
Qualifying the MAPFRE teCuidamos database.
Generating community and engagement: participants, recruits, votes, etc.
Reinforce customer loyalty.
Testimony
Easypromos is one of our main tools and we use it frequently for its flexibility, ease of use and capacity to adapt to our needs. Creating a recruiting contest has enabled us to viralize the dynamic and meet the objectives required by MAPFRE teCuidamos, providing value to users and permitting them to take part in a fun action with exciting prizes.
-Alejandro Álvarez-

Adesis Netlife