Who is RAVEN5?
RAVEN5 was founded in 2009 by marketers who wanted to do things differently. They were also looking to offer clients a comprehensive marketing strategy.
The mission: to create unique brand experiences that engage and retain customers in the long term. They focus on 5 key goals for promotional campaigns:
Brand awareness
Online engagement
Email marketing
Data collection
Social interaction
When RAVEN5 was founded, their strategy focused on print and direct mail. They quickly realized the value of digital promotions and data management to enhance their offering to clients. By connecting user data from promotions to CRM systems, RAVEN5 campaigns saw a 30% increase in form completions.
Today, RAVEN5 helps brands create and execute digital marketing promotions with an all-in-one approach. They work with brands across North America, including household names such as Eddie Bauer, Hewlett Packard Enterprise, Norwegian Cruise Line, Kohler, and Schwarzkopf.
A new approach to social media promotions
In the past, many marketers treated promotions as a one-off tool. They used promotions as a minor element in a bigger campaign.
RAVEN5 takes a different approach. Instead of making promotions part of a campaign, they build entire campaigns around sweepstakes and contests. They use coupons, surveys, reward programs, and even social media giveaways to their full potential.

"Our processes can be used at any phase of the marketing cycle," explains Michael Bickerton. "Whether our clients are conducting list building, or a veteran brand looking to expand its reach."
RAVEN5 creates a customized approach for every client and every campaign. "Our larger clients are always looking for something new. Something out-of-the-box that will either meet a specific business objective or build the uniqueness of their brand."
Like any modern marketing strategy, RAVEN5 uses data to measure, assess and improve their campaigns. Their programs track a long list of metrics, including:
Visits to the promotion microsite
Visits from social media shares
Clicks from email
Email opt-ins
How many people share the promotion
How many people download coupons or rewards
As well as getting advanced statistics and marketing insights, RAVEN5 uses Google Analytics to follow activity on their promotion websites. They also use UTM tracking codes to see where the traffic is coming from and how users are sharing the program online.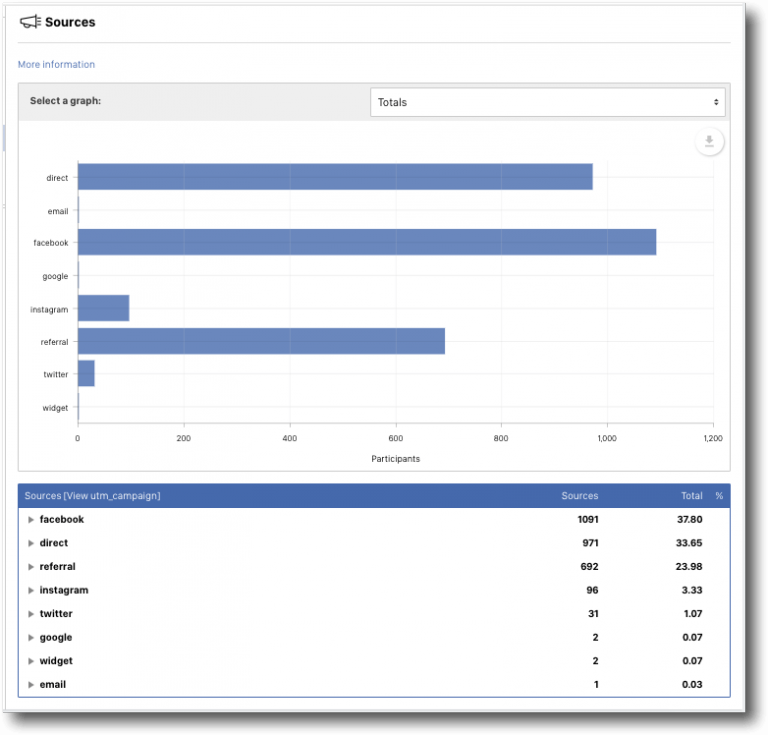 "Our programs are digital, therefore measurable," Michael sums up. "When clients look for awareness or engagement, the metrics are easy to measure and determine." For "progressive and fact-based marketers" – RAVEN5's target audience – data is the key to everything.
Everything? Well, not quite. RAVEN5 clients are also looking for fast results and a good experience for their followers. One of the major benefits of digital promotion marketing is that people can join in so easily.
"These programs take entrants generally less than 30 seconds," explains Michael. Although they only invest a few seconds of their time, the company has endless opportunities to follow up; with automated emails, social media messages, and more. Every interaction can be personalized with entrants' data.
Finally, promotional marketing taps into people's love of prizes. "We saw massive growth for our clients when prizing incentives were added," explains Michael. Marketing research has shown that prizes are the strongest factor in people's decision to engage with a promotion. The ideal prize is one that attracts valuable entrants and supports the brand's business objectives.
Why RAVEN5 partnered with Easypromos
One of RAVEN5's lead platforms is Easypromos. "The focus for many clients these days [is] Instagram campaigns," notes Michael. "We've used the Instagram Giveaway app to draw random comments from specific Instagram posts. One of our major programs that ran this year utilized the Photo Contest with Instagram."
Random prize draws, photo contests and social media engagement campaigns are also popular. Each type of contest serves a different goal – whether that's social reach, user-generated content, or customer loyalty.
"Understanding [the client's] current or stated goals is always the first step," Michael explains. After that, the challenge is to get more views for the campaign. RAVEN5 encourages their clients to use strategies such as email marketing, follow-up posts on social media, digital ads and press releases. They can all be integrated with the Easypromos contest platform.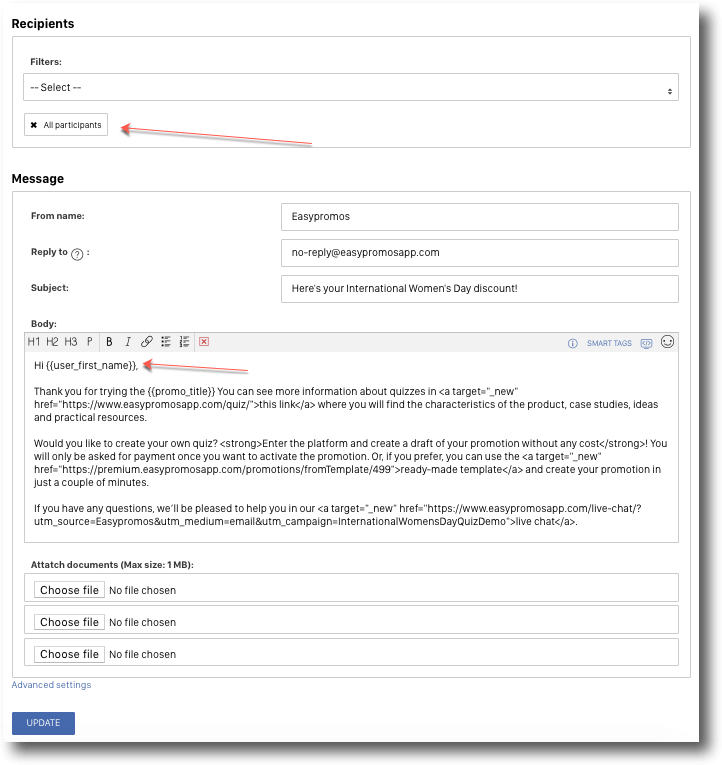 "The real work and success of a program are a result of hard work, a tenacious approach, multiple marketing tactics, and adequate budget," says Michael. But he points out that the right contest tools can save significant time and cost. This makes digital promotions and branded campaigns more accessible to marketers.
Are you looking to strengthen engagement with your community? Learn more about Easypromos engagement solutions and how they can support your relationship marketing strategy.
What's next for marketing promotions?
Many marketers are nervous about the potential impact of new privacy legislation, such as the European GDPR or CASL in Canada. But RAVEN5 isn't worried. They're fully aware of the legalities, and ensure that all client campaigns are compliant.
"Privacy legislation… could be unfavorable as building your reach is harder than ever before," acknowledges Michael. "[But] assuming your subscriber databases are compliant, meaning your customers have provided proper consent, your marketing efforts are enhanced."
Collecting customer details through promotions that provide rewards and incentives means that marketers can build new, better lists. "Your marketing database wants to receive your messages and they've brought their like-minded friends along too, through social sharing."
However, Michael highlights the importance of checking local legislation. Promotion rules vary from region to region and country to country. RAVEN5 offers advice and support to help their clients run well-executed campaigns and get a better response from consumers.
In addition to email and social media, RAVEN5 is betting on the success of machine learning and AI. They are now working to combine digital promotions with brick-and-mortar campaigns.
"Our latest campaign offering uses machine learning to capture and process receipts and invoices, once they have been uploaded automatically. It reviews the raw data, compiling specific details and then assigning points to the consumer to redeem for rewards. This process allows the consumer to receive instant gratification for their efforts," explains Michael. It looks like a frictionless consumer experience is almost here.
Looking for more details?
Visit the RAVEN5 website for more information and detailed case studies. And if you're looking to create your own campaign around contests and social media giveaways, don't hesitate to chat with our Support Team. They're ready to assist and inspire!