In this post, we've rounded up 10 tried-and-true ways to promote Instagram contests. Experiment with different options – or for best results, follow every step.
Announce the contest on Instagram
All Instagram contests begin with a post – and the first place you should announce the contest is, obviously, on Instagram. You'll need to explain how to participate, what prize is on offer, and where people can access the terms and conditions.
Make sure that people know which hashtags and mentions to use. The right hashtag will make your Instagram contest go viral overnight. The wrong one will mean that your promotion is ignored in a flood of irrelevant posts.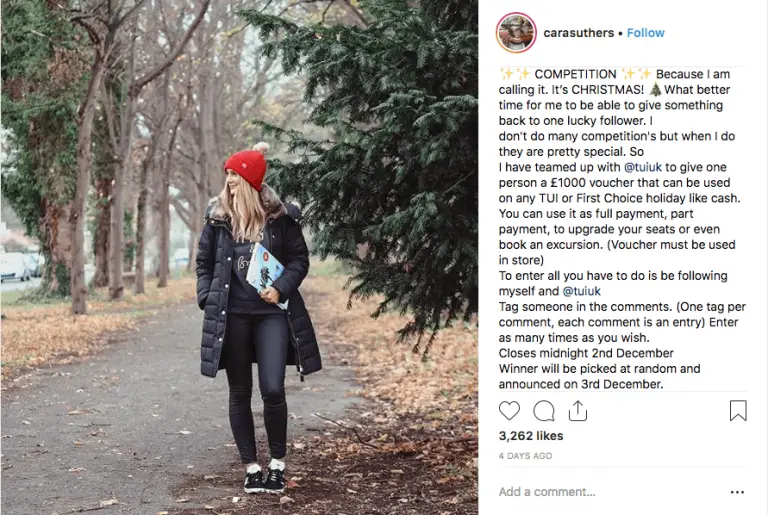 Start with a post on your profile. This has the added benefit that your followers will see the contest first – an excellent reward and incentive for following you.
Share the contest link in your bio
Instagram doesn't permit you to publish links in your posts or comments. The only place where you can include a permanent link is in your profile bio. So as long as the contest is open, you should include a link to the terms and conditions in your bio. You can also promote Instagram contests by including a link to the contest app, or the photo gallery of competition entries.

Of course, you can also share links in your Stories – although they are less permanent than the link in bio. Let's take a look at how you can use Stories to promote Instagram contests creatively.
Add posts to your Stories throughout the contest
Stories are rapidly becoming the most popular way to post on Instagram. And although you can't run giveaways based on Stories, you can use them to promote Instagram contests as much as possible.
Stories include a swipe-up link, so you can connect followers to your contest app, terms and conditions, or photo gallery. Post Stories to announce the giveaway, tease the prize, and share regular reminders of when the contest will end.

You can even broadcast the moment you pick a winner, live!
Cross-promote your contest on other social networks
Your contest started on Instagram – but it doesn't have to stay there. Take advantage of the viral potential of other social networks to spread the word and attract more entries. Always include the campaign hashtag in your posts, display pictures of the prize you're offering, and include a quick link to the contest.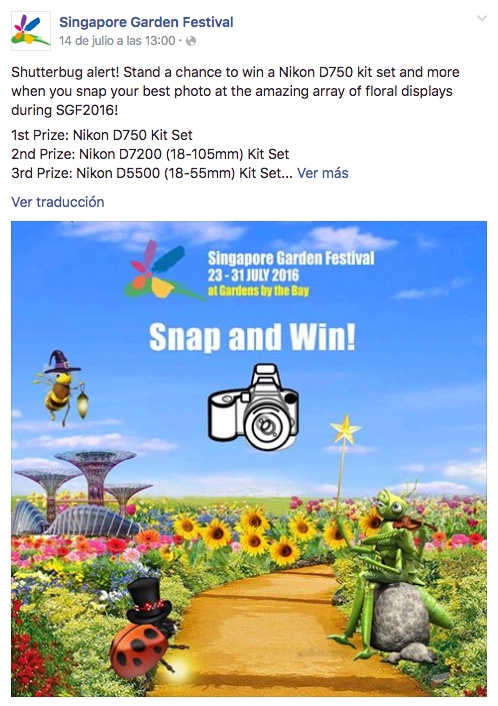 You can automatically synchronize all your Instagram posts to Facebook, so it's an efficient option. However, we're also seeing a trend for sharing Instagram contests on Twitter. And with the spread of Stories to Facebook, YouTube and even LinkedIn, it's easier than ever to share quick updates with your audience.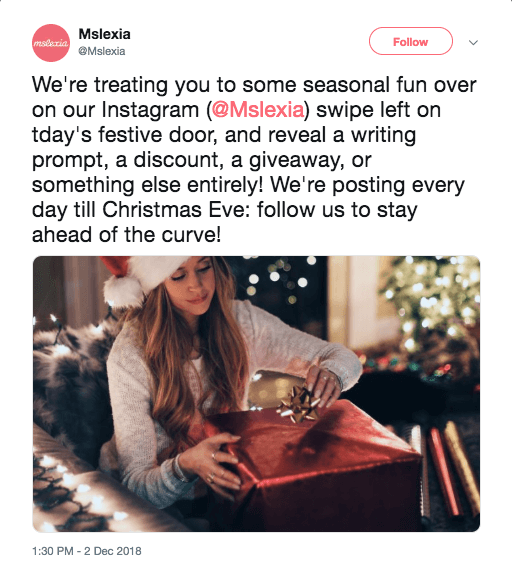 Reach your target audience with Facebook and Instagram ads
Since Facebook took over Instagram, it has added more and more sophisticated options for advertizers. You can run stand-alone ads on Instagram or Facebook, or create one campaign to run across both networks. You can segment your audience within each network, and use detailed analytics to adjust your campaign as it continues.
What's more, Instagram Ads enable you to share a link in the caption of your post. You can even add call-to-action buttons on the image itself. So you can target your giveaway to a specific, segmented audience, and make it as easy as possible for them to sign up.
Promote the contest on your webpage
Don't be afraid to step outside social media, too. Once you have your promotion up and running, then you can embed the contest directly onto your web pages with Easypromos widgets.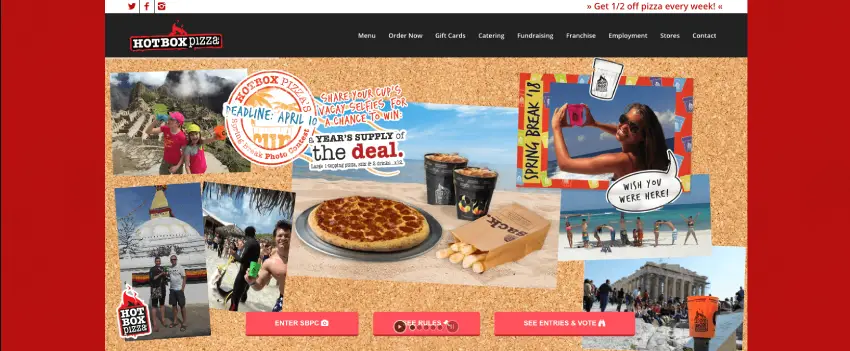 Announce the contest at the point of sale
Whether you have an online shop or a brick-and-mortar store, it's a good idea to catch people while they are already shopping. Customers will feel appreciated and rewarded, and it's a golden opportunity to collect user-generated content.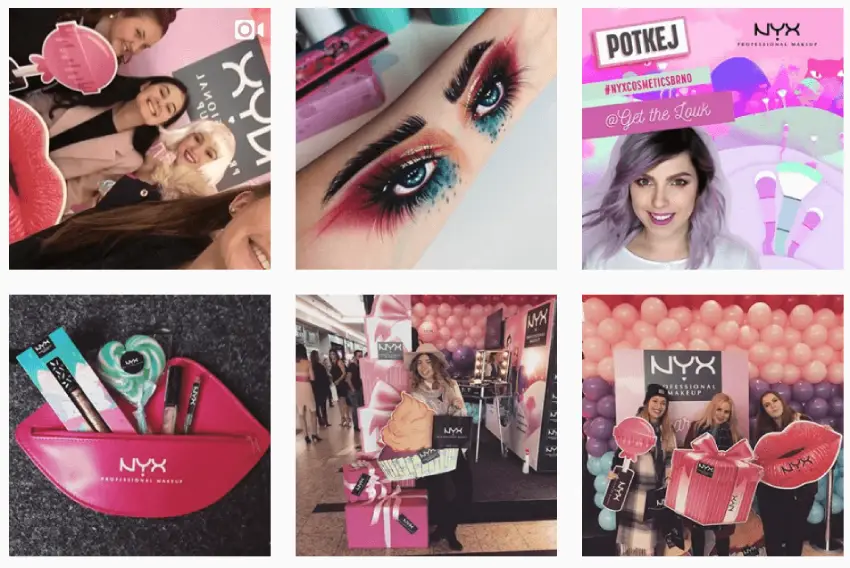 Take a look at this example from Nyx Cosmetics. When they opened a new store in Brno, they posted a mention + hashtag contest on their Instagram page. To enter, people had to share photos of themselves in-store… surrounded by Nyx branding and products, of course. The contest created a real buzz on Instagram, and spread news about the store at minimal cost.
Publish the photo gallery
If you run a mention + hashtag contest like the one above, or an Instagram photo contest to capture leads, you'll be able to showcase all the entries in a public gallery. People can view photos, share them with friends, and even vote for their favorites. In fact, we usually see that photo contests with votes have double the engagement.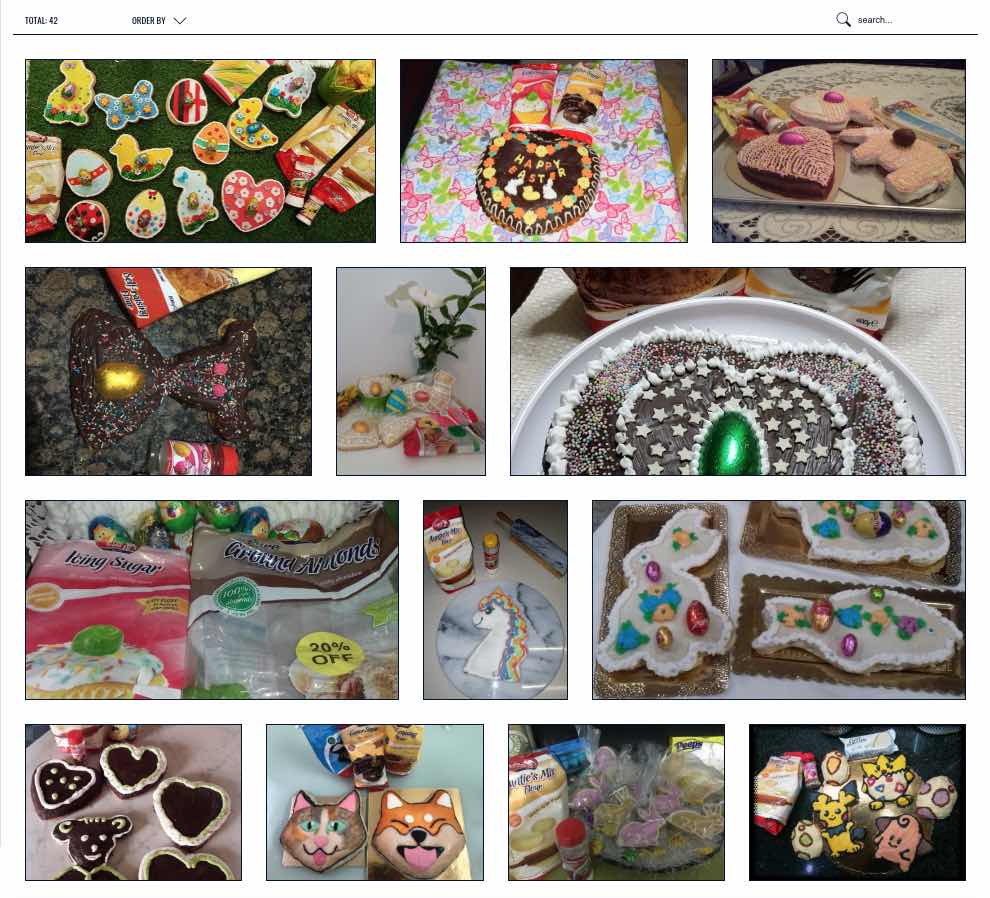 Encourage sharing
There are lots of different ways to share on Instagram. People can add their posts to Stories, send them via Direct Message, or even use third-party apps to repost. Encourage your followers to share the giveaway post so that more people can take part.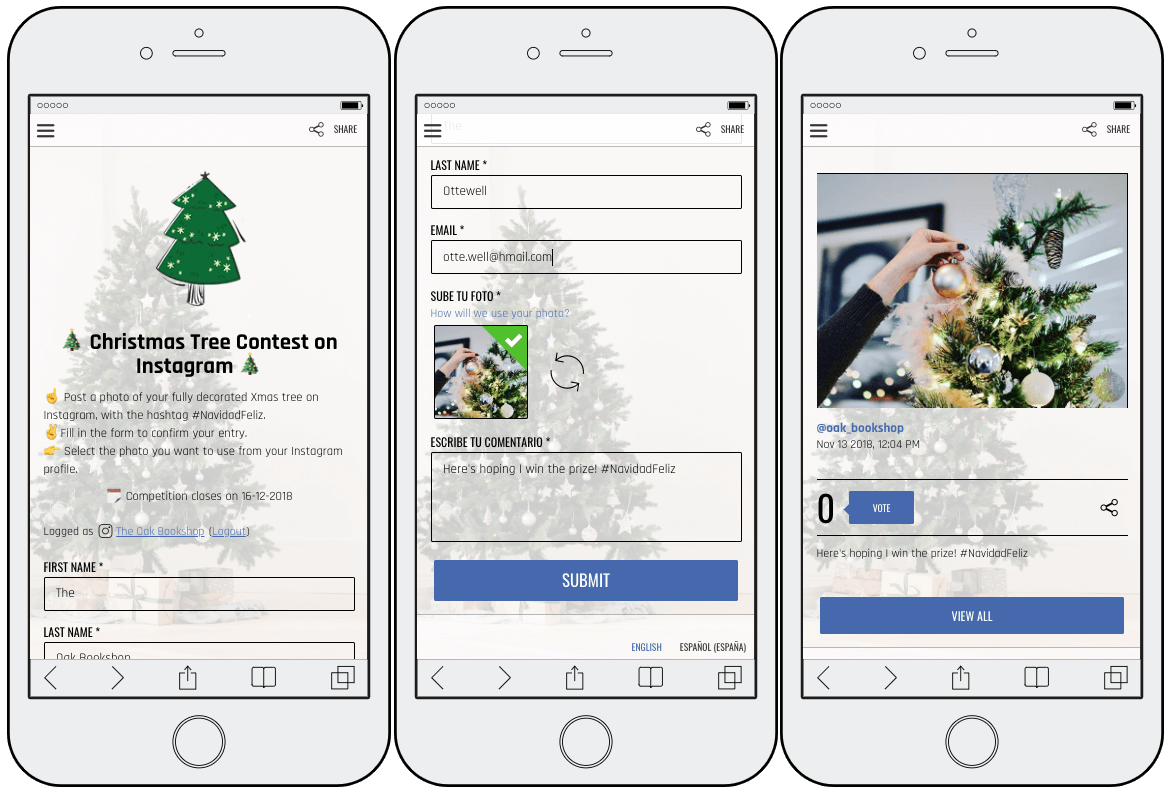 If participants enter the contest by posting a photo, then remind them to share the photo gallery so that their friends can support them with votes.
Follow up with participants
Contests and giveaways are fantastic tools to reach new followers, raise brand awareness, and capture leads. But what happens next? In order to keep Instagram engagement on a high, you need to follow up with everyone who took part.
Make sure you publish posts and Stories to announce the winner, and thank everyone for their efforts. Use built-in features such as Instagram Quick Replies to send direct messages, and show that you care about your followers as individuals.
If you used the advanced Instagram photo contest app, you'll also have access to contact details such as email addresses. Use the Easypromos automatic email feature to share thanks, updates, and small rewards with your new list of leads.

Now it's your turn! All you need to get started is an Instagram business profile and an Easypromos account. Learn about all the types of Instagram contests you can create.