Posted in: Ideas for your websiteLast update: 10/09/19
Halloween is fast approaching. It's one of the most creative holidays in the calendar… And a key moment for brands to engage with consumers. Here's how to use Halloween quiz promotions and survey questions to learn more about your customers and leads.

We're always talking about the importance of listening to your followers. What interests them? What do they want? What do they need?
Let's take Easypromos as an example. We have followers all over the globe, and their goal is to increase sales and engagement with online events. So we use social listening and local research to keep track of holidays, festivals and celebrations in every country where we have followers.
And Halloween is one of those festivals!
Halloween quiz promotions are a great opportunity to learn more about your audience, whether you focus on existing customers or new leads. You can offer your followers some seasonal entertainment, and collect market research for your brand – all with a single app.
Let's take a look at how it works!
How to create Halloween quiz promotions
Quizzes are some of the most popular Internet content of all time. They're quick, entertaining – and they have a completion rate of up to 96%.
They're also versatile. You can choose from a range of styles, such as:
the classic Buzzfeed-style personality quiz
a trivia quiz about a specific topic (for example, your brand, products, or Halloween)
Take a look at this example: a Halloween-themed quiz promotion. First, participants are welcomed by a landing page, which includes competition rules and details.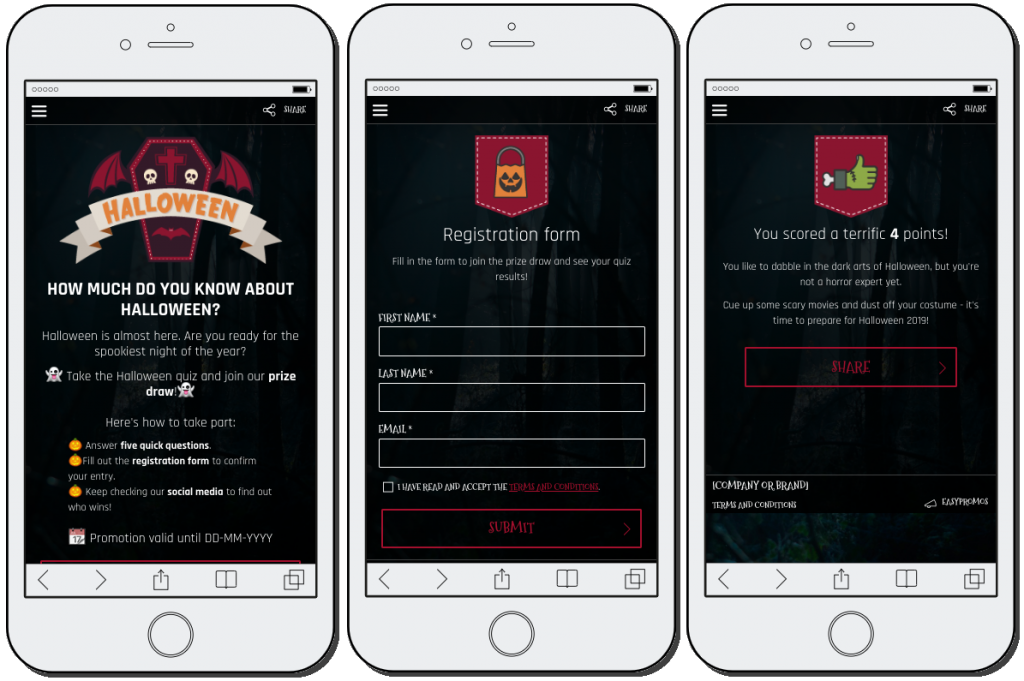 They'll be asked for their contact details at the end of the quiz, before they receive their "Halloween personality" result. You can customize this registration form to ask for a few extra details, such as location or gender.
There are a range of question types for the quiz itself: from multiple-choice text buttons…

… to questions illustrated with photos, videos, or gifs.

Click here to try our Halloween personality quiz – then copy the template to create an instant Halloween promotion!
How to create Halloween survey questions
A Halloween survey works in a similar way to Halloween quiz promotions. People go through a quick set of questions, leave their contact details, and have the opportunity to share the promotion with their friends.
But of course, there's one key difference: there are no right or wrong answers to Halloween survey questions. You're just trying to find out what people think, feel, and want. You can ask more questions, and in more depth, than with a standard registration form.
However, remember that surveys don't offer the same user feedback as quizzes. Because people don't get the instant reward of a quiz score, it's even more important to offer an incentive. Coupons, product samples, Halloween goody bags… Make it worth their while!
Get even more ideas, resources, templates, advice and examples of Halloween promotions on our Halloween campaign hub.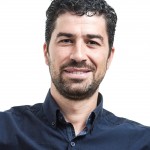 Easypromos CEO and co-funder
Publication date: 2013-10-14