Posted in: Ideas for your websiteLast update: 30/08/18
Halloween is fast approaching, and it's one of the most creative holidays in the calendar. Costumes, parties, decorations, and bakes are being planned weeks or even months in advance! It's a key moment for brands to engage with consumers through promotions and contests.

We're always talking about the importance of listening to your followers. What interests them, what do they want, what do they need? Let's take Easypromos as an example. We have followers all over the globe, and their goal is to increase sales and engagement with online events. So we try to keep track of holidays, festivals and celebrations in every country where we have followers. At times, it can get complicated – but fortunately, there are some holidays which apply everywhere! Halloween is one of them. Despite its Western roots, Halloween in 2018 is celebrated all over the world. So here's some inspiration for Halloween promotions, wherever you are.
Best ideas for Halloween promotions
Quiz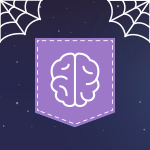 Bring the fun of a quiz night to Facebook, with questions themed around Halloween or your brand. You can design a quiz with photos, videos, and a range of question types, using the Easypromos quiz app. It's quick and easy – just add creativity!
To maximize participation, keep it short. The most popular quizzes have just three to four questions. Remember that the prize is what motivates your followers to take part. So the more challenging the questions, the bigger the prize should be!
Easypromos recommends: Want to add an extra challenge? Run an exclusive prize draw for users who answer all the questions correctly. You'll add to the excitement, and get more online attention for your Halloween promotions.
Photo contest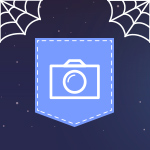 Photo contests are a great way to increase engagement with your Facebook audience. And Halloween is the perfect opportunity! Ask your followers for photos of their Halloween costumes, pet costumes, or outfits based on a particular theme. If you really want to give them a challenge, ask fans to include your product in their costume!
You can share all the competition entries in a public gallery. Then it's up to you how to award the prize. You could run a random giveaway, ask followers to vote for their favorites, or invite a judge to pick the winner. If your aim is to go viral, then voting will have a big impact. On the other hand, voting contests have a much higher chance of fraud.
"Our users go all out to capture the zany costumes and freewheeling spirit, typically uploading about 20% more photos than usual during Halloween week." – Facebook
Easypromos recommends: To pick a winner of the photo contest, run a prize draw among participants with a set number of votes: between five and ten. This way, you get the virality of a voting contest, but minimize the opportunities for fraud.
Instant win giveaway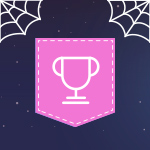 If you're planning Halloween promotions on a budget, then instant win giveaways are the solution. They're hugely popular with followers, too! The idea is simple: a prize draw, where the winner is chosen based on the second they log in to the promotion. If you enter the competition at just the right moment, you win the prize.
Instant win promotions work well on their own, or in combination with other types of contest, such as quizzes and surveys. You can choose to allow multiple entries each day, which encourages fans to visit your page again and again. Most campaigns of this type last up to three days, with smaller prizes than other contest types.
Easypromos recommends: Try a ticket giveaway for a Halloween party, concert or movie marathon. You can raise the profile of the event, increase online engagement, and encourage followers to share the promotion  with friends.
Hashtag contest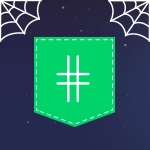 Check out any social network in October, and you'll see a wealth of Halloween inspiration. And we don't just mean costumes, but decorations, recipes, crafts and party ideas too. So harness your followers' creativity with a hashtag contest.
Ask them to share their photos, videos, and comments with Halloween hacks and inspo on Twitter and Instagram. When they tag posts with your Halloween hashtag, you'll be able to collect the competition entries into a public gallery. Just like a photo contest, you can ask participants to vote for their favorites, or pick a winner yourself.
Easypromos recommends: If your brand is connected to food, cooking, travel, photography, or beauty, then you should already have a Pinterest page. It's the perfect social network for sharing recipes, lifestyle tips, and images. Increase your Pinterest followers by encouraging them to share content with you.
Survey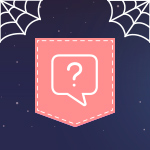 Surveys are a great way to learn more about your followers. Ask them about their shopping habits, wants, needs, and opinions. Use the feedback to improve your service, plan new products, and tailor your Halloween promotions. Halloween comes late in the autumn, so your planning for next year should be well underway!
Ask a few, straightforward questions, and enter everyone who answers in a giveaway. Motivate your followers by making the survey entertaining, and offer an attractive prize. You can organize a simple survey and let all participants enter a prize draw.
Easypromos recommends: Add more excitement to the survey with an instant win prize draw. You can set up the survey so that followers just have to answer the questions once, but can enter to win as many times as they like.
Get even more ideas, resources, templates, advice and examples of Halloween promotions on our Halloween microsite.
Now it's your turn to create Halloween promotions! Remember, it's totally free to set up your account and start drafting promotions. From everyone at Easypromos, Happy Halloween!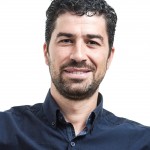 Easypromos CEO and co-funder