Posted in: EventsLast update: 09/08/19
Labor Day: the long weekend, the parades, festivals, picnics, fireworks displays and retail sales. It's a day to recognize hard-working people in the United States and Canada. So why not reward your faithful followers with a giveaway, and tap into the buzz with a Labor Day contest or promotion?

Labor Day is celebrated each year on the first Monday of September in the USA and Canada. Most schools begin the new academic year around Labor Day, and most sports leagues start up again, too. And the lucky few who are free from the school run take the chance for one last summer holiday!
So there are lots of opportunities for fun, relevant promotions, whatever your brand. Here are a few simple online campaign ideas for a Labor Day contest to build your audience, strengthen loyalty and drive sales.
1. Labor Day Contest with Photos or Videos
The long Labor Day weekend is packed with parades, picnics, music festivals and more. So photo contests are a great way to connect with your followers, and enjoy these events to the full. Ask your brand's community to share photos and selfies of their Labor Day celebrations. You can stick to a specific theme, such as "best parade" or "family cookout", or just run a general contest.
Remember to keep things simple. Everyone should be able to take part easily and spontaneously, from mobile phones or tablets. You can publish all the entries in an online gallery, and give your followers a competitive thrill by asking them to vote for their favourites. Then you can award a grand prize for the best entries. Consider offering smaller participation prizes, too, such as discount coupons.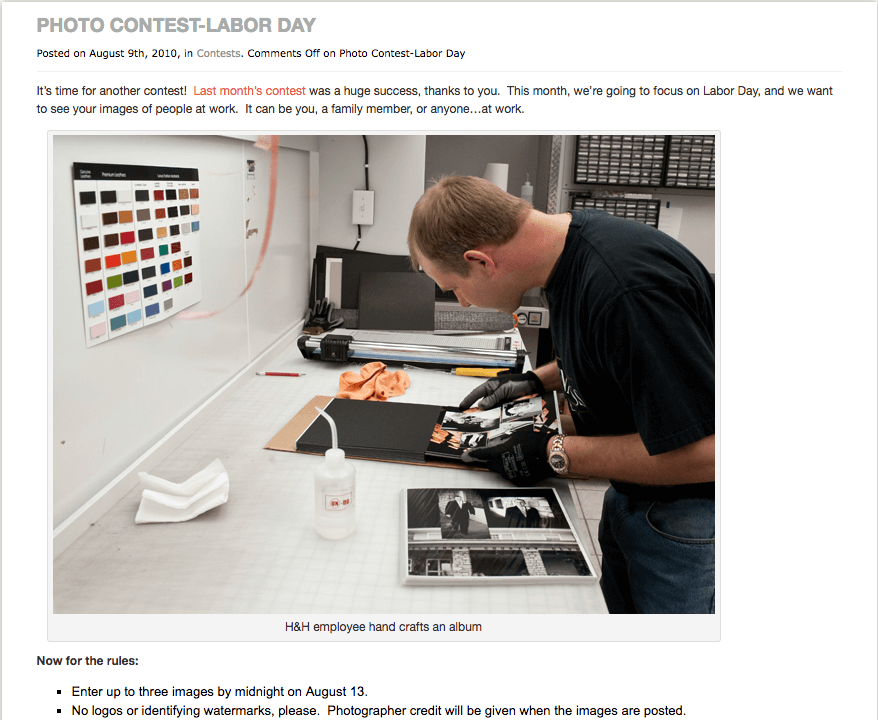 Here's a great example of a fun photo contest. The brand picked a theme which was clearly related to Labor Day: "people at work". They got the competition started by posting a photo of their own employees at work. This had the added benefit of showcasing their team and products, too!
2. Reward American and Canadian Workers
Labor Day celebrates the hard work and commitment of ordinary people throughout the year. So it's a good time to offer rewards and show your customers that you value them. You can also use the opportunity to get contact details and useful information about sales leads.
One popular option is to offer a free gift or discount to customers who register online and visit your store during the Labor Day weekend. With the Easypromos Validation Portal, you can share codes on your website, blog, via email, or on Twitter, Instagram and Facebook. It's quick and easy to validate the code online or in-store.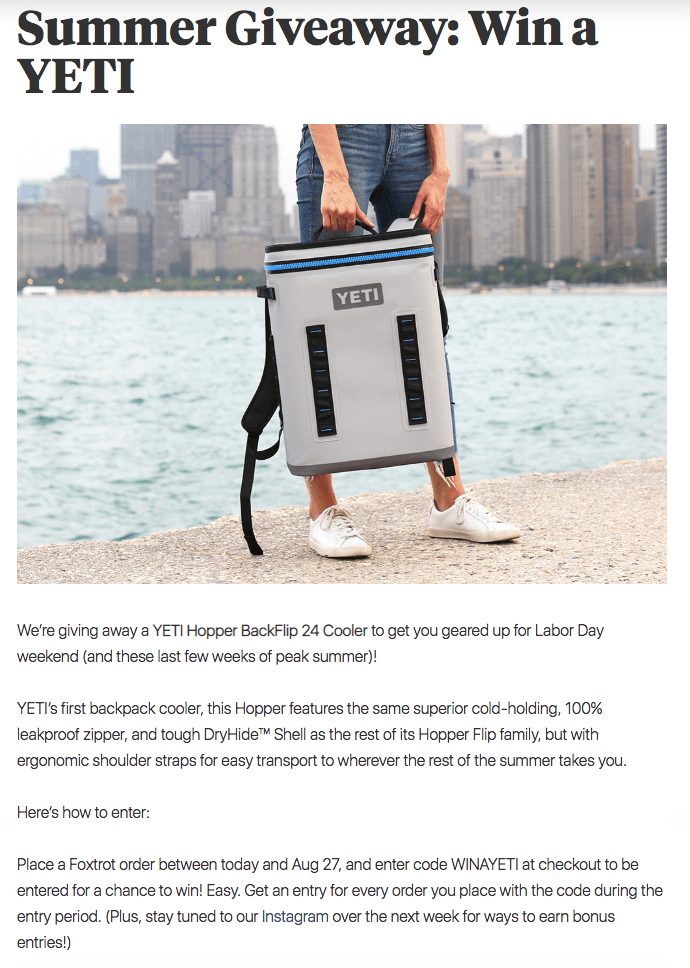 In the example above, a homewares brand picked out an attractive prize for Labor Day weekend. A cooler is the perfect accessory for Labor Day picnics, festivals and parades! Anyone could enter, simply by making an online purchase in the weeks leading up to Labor Day. The brand added even more excitement – and social media followers! – by offering regular, smaller giveaways on their Instagram page.
3. Labor Day Giveaway on Social Media
Here's an easy option for a Labor Day contest. You can increase followers, drive traffic and raise brand awareness by running a simple social media giveaway. A classic Facebook sweepstakes, Instagram Sweepstakes or Twitter sweepstakes can be surprisingly effective.
Announce a Labor Day contest on your Timeline or Profile. All your followers have to do is like, comment or reply to the post. You can even add multiple posts in the contest, including posts made with Facebook Ads. Just use the Easypromos giveaway apps to collect likes and comments, run a random prize draw, and announce the winners with a flourish.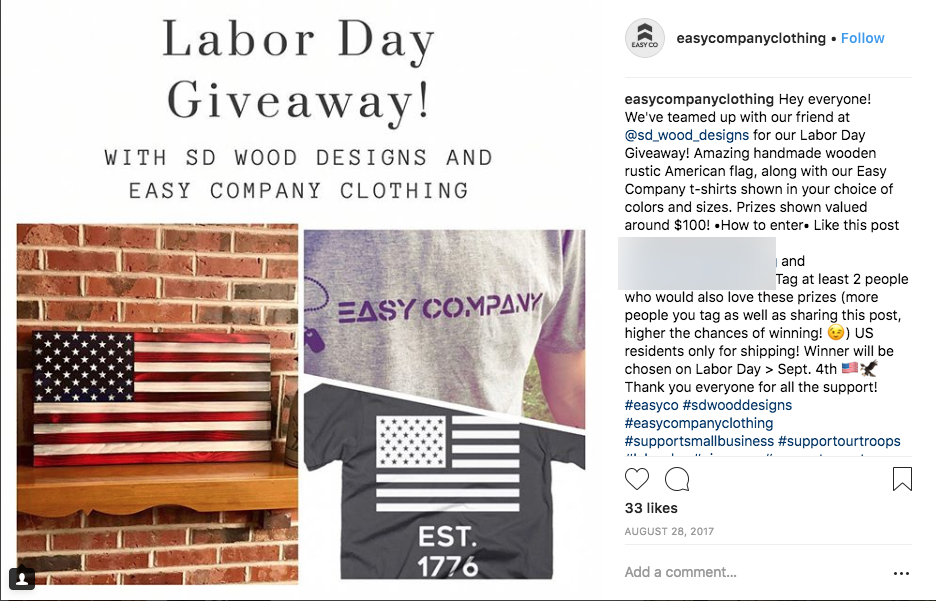 Here's a great example from Instagram, the most popular social network for giveaways. The brand shared a photo of their stylish, Labor Day-themed prizes, and quickly explained the rules of the competition. Then they followed up by announcing the winner. The winner even commented on the post to thank them, growing their online reputation and boosting the post's visibility.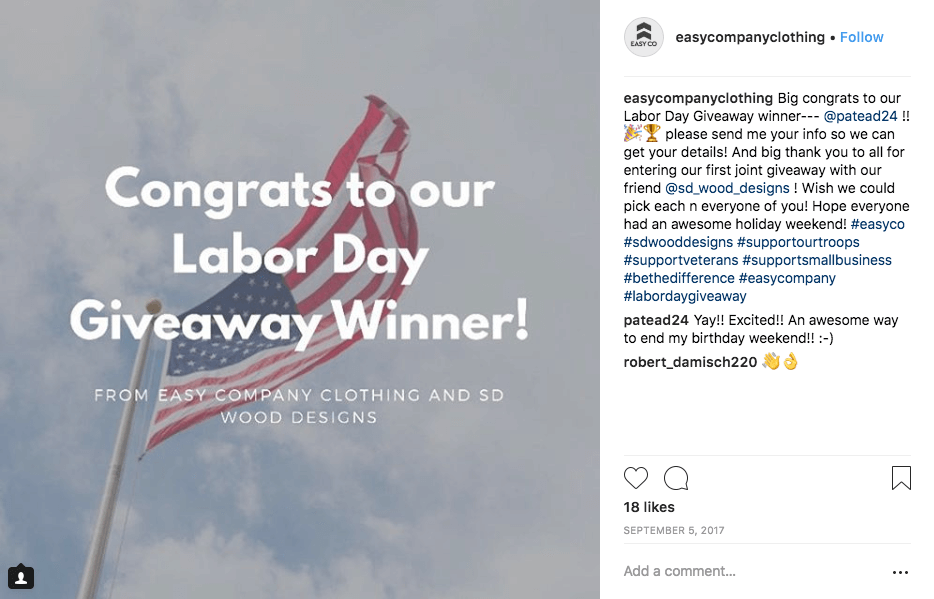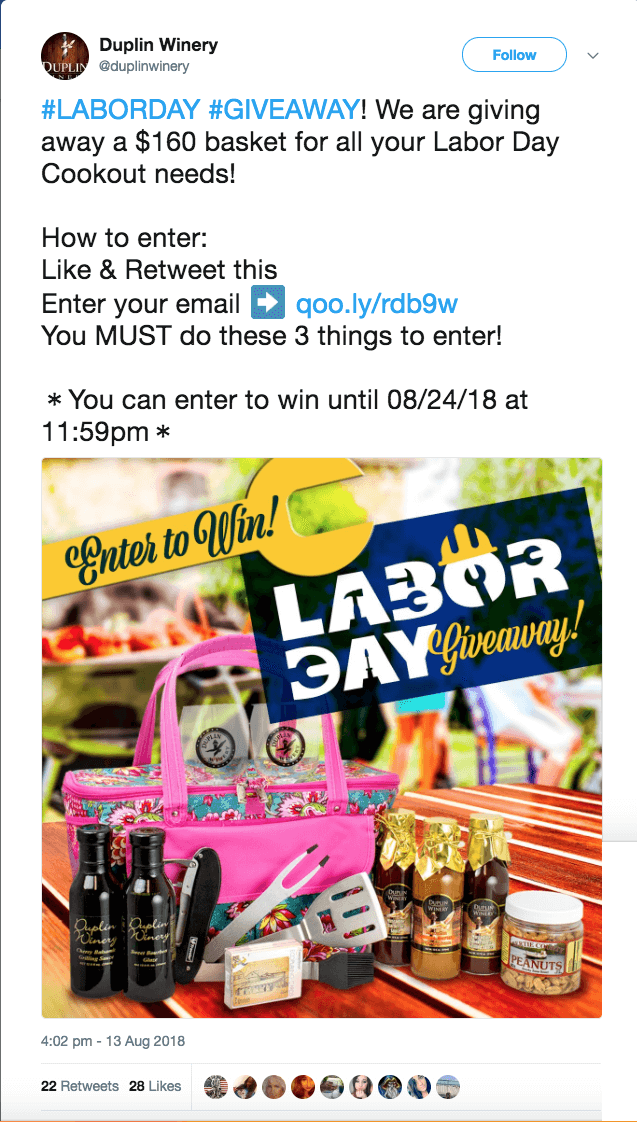 Take a look at this example of a Twitter giveaway, which offered everything you need for a Labor Day cookout or picnic. Followers had to like, retweet and then enter an email address. It's a great way to get customer contact details – but it's a little bit complicated, too!

We recommend asking for likes or retweets, but not both in the same contest. If you'd like to collect customer information with your Labor Day contest, then consider the Easypromos giveaway app. You can ask customers a range of questions, process information securely, and award prizes – all from a single app.
Get our free resources! It's easy to set up a Labor Day contest with Easypromos. And now we've made it even easier, by preparing a free Facebook giveaway template for you to use. Just click here and fill in the details: your brand, your prize, and how followers can take part.
Over to you
If you're ready for a Labor Day contest, then create your account here. It's free to create your account and start drafting promotions! And from everyone at Easypromos… happy Labor Day, and congratulations on all your hard work.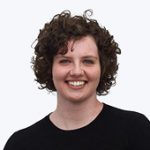 Corinna Keefe
Content marketer at Easypromos
Publication date: 2015-08-14