Posted in: Applications for InstagramLast update: 27/07/22
How many people use Instagram Stories every day? The latest figures say 400 million. Here's how to reach that audience and promote an Instagram giveaway with Stories.

In this post, we'll discuss how to promote a giveaway with Instagram Stories and reach a bigger audience than ever before. Read on for more details, or skip ahead to specific sections:
Why you should run and promote an Instagram giveaway with Stories
First of all, we hardly need to remind you that Instagram is one of the fastest-growing social networks out there. So it's an essential channel for almost every brand.
You don't have to be a glossy lifestyle brand in order to use the platform, as demonstrated by Waste Management – a business that has won over 20,000 followers with its witty, high-res photos.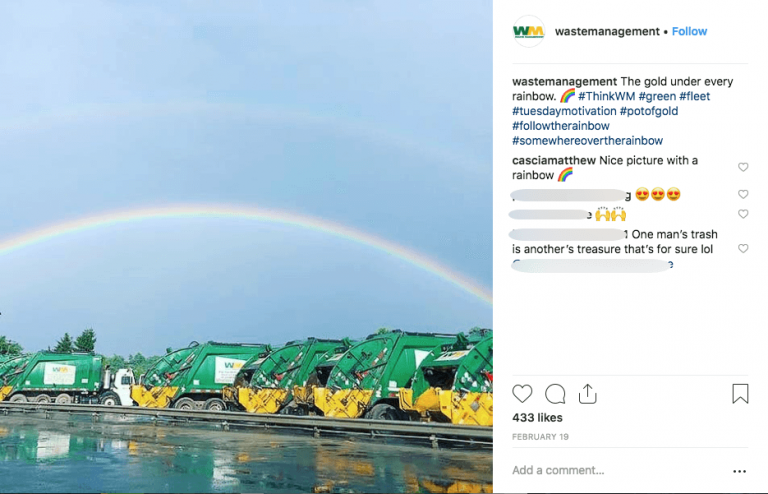 At the same time, Instagram giveaways have become a key part of every social media manager's toolkit. Why? Because they're quick, easy, and effective. Your audience is waiting for you on Instagram – and giveaways are the best way to make contact.
Let's talk about how to combine the awesome power of giveaways + Stories.
Share posts in your Instagram Stories
Every Instagram giveaway starts with a post. That's where you invite comments, announce the prize, and tell users where to find the terms & conditions.
But if you want to increase the reach of your post, then you can share it in your Stories. Go to the original post, and tap the little "message" icon that looks like a paper airplane. Then select "post to Story".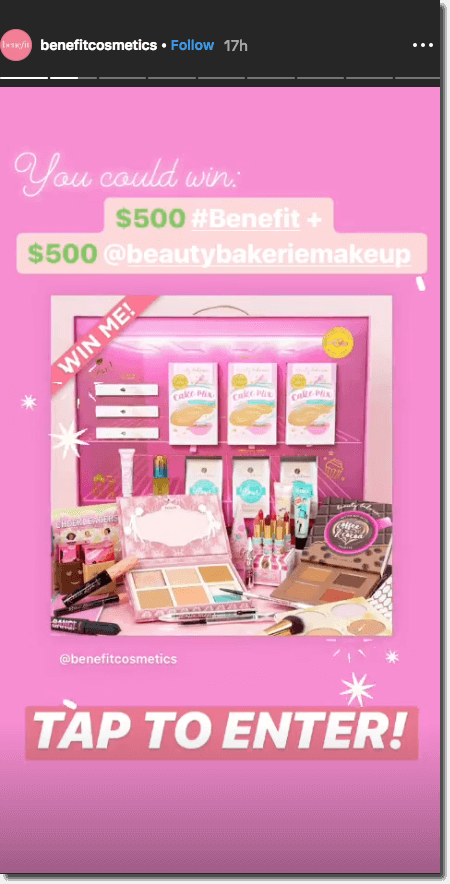 You can add calls to action, such as a direct link to the post or your profile. Another fun method is to tease a small or partial image of the post – then ask your followers to hunt for it on your profile.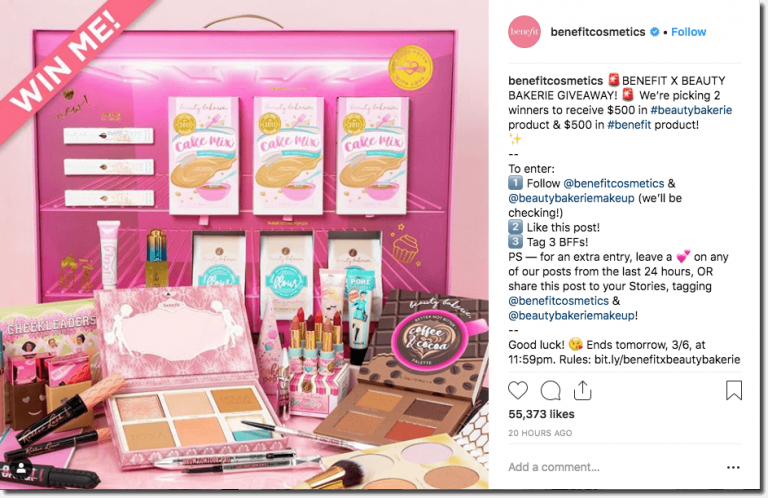 Promote an Instagram giveaway with Stories and Countdown stickers
Most giveaways run for 24-48 hours. Whether you run a quick contest, or decide to extend your giveaway for longer, a countdown is a great way to get people talking online.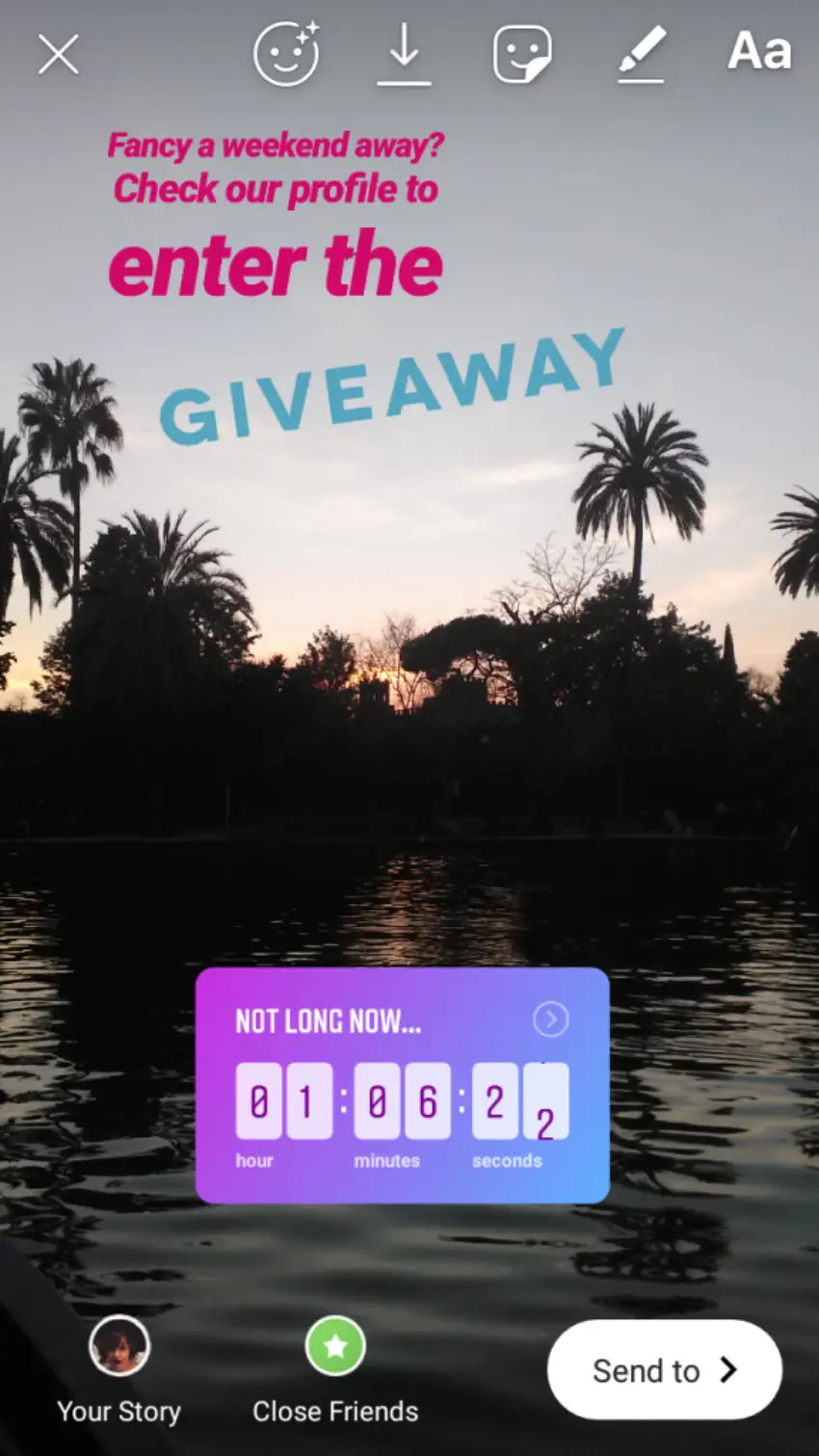 Publish a Story on your Instagram profile with a Countdown sticker. The Story will automatically update, second by second, to show your followers a live count down to the end of the giveaway. Users can tap to add a reminder to their calendar, or share the countdown in a Story of their own.
Add hashtags to highlight your campaign
Hashtags are useful for getting attention from your followers – and making your giveaway more discoverable. Add hashtags to promote an Instagram giveaway with Stories more effectively.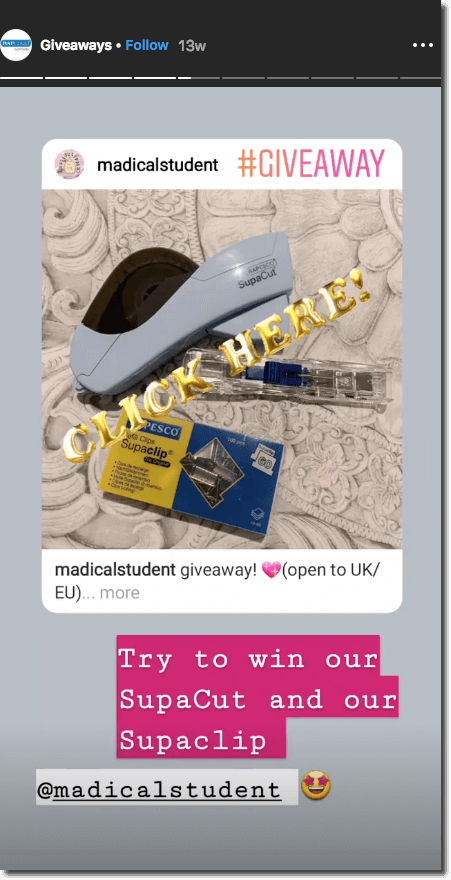 Use general hashtags such as "giveaway", so that when users search for "giveaway" on Instagram, they'll see your Story at the top of their feed.
Or you could set up a specific campaign or brand hashtag, so that your followers know where to look for updates and giveaway announcements.
If you want to add hashtags, but your Story looks too cluttered, try hiding hashtags behind text or stickers. Your Story will appear in search results – but the hashtags won't be visible.
Publish Story sequences, swipe-up links, and calls to action
Stories are usually just 15 seconds long, and only stay on your profile for 24 hours. That means they are short and informal – so you can publish Stories more frequently.
During a giveaway, it's a good idea to share frequent updates. You can also use multiple Stories to create a sequence that draws users in. Take a look at this example. First, the brand created a poll to find out if their followers had already entered the giveaway.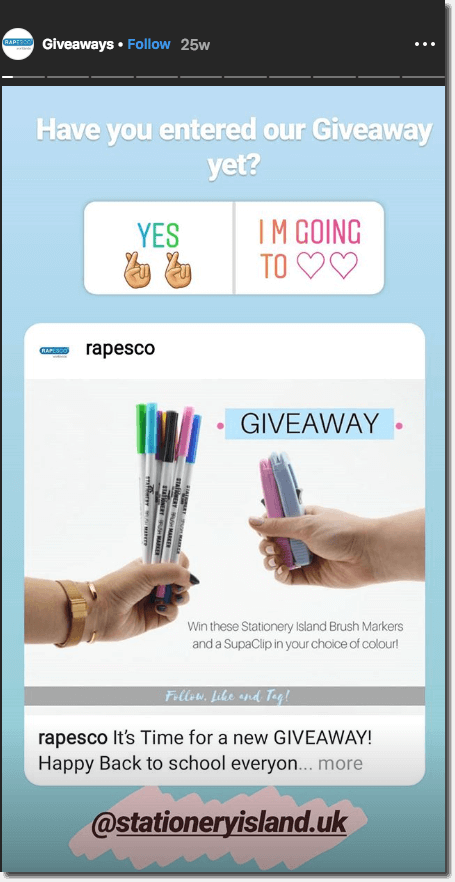 When users answered the poll, they went to the next Story in the sequence. The brand announced the prize, and asked if people wanted to win it. Of course, the majority would answer yes!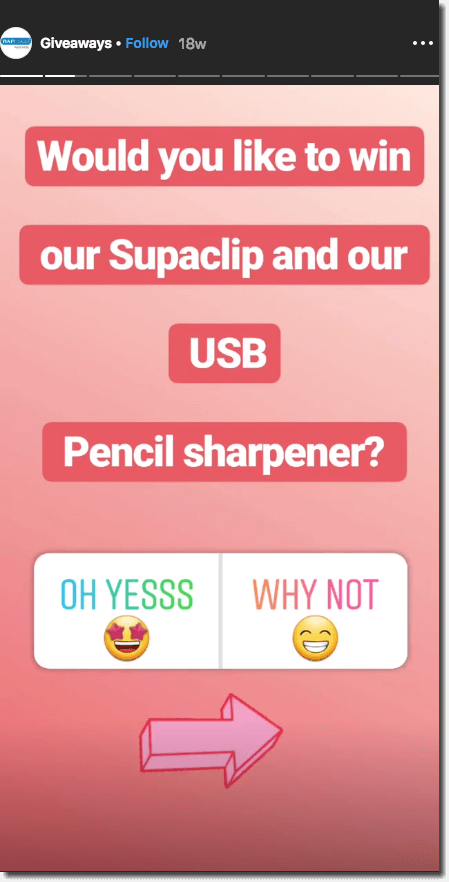 This story also included a moving arrow sticker – inviting followers to the next Story in the sequence, where they would learn how to sign up for the giveaway.
Use the official Easypromos gifs
We know that Instagram users are very perceptive when it comes to giveaways. In other words – they notice when a contest is not fair.
So if you run a giveaway which is well-organized, it supports your reputation as a genuine, reliable brand. You should use all the tools at your disposal. Publish valid terms and conditions, give a clear explanation of the rules, and make it easy for customers to contact you with any questions or issues.
Using a reputable giveaway app will also encourage your followers' trust. (In some countries, such as the UK, using an app is legally required.) Use the Easypromos gifs, available as Instagram stickers, to give your Stories a seal of approval.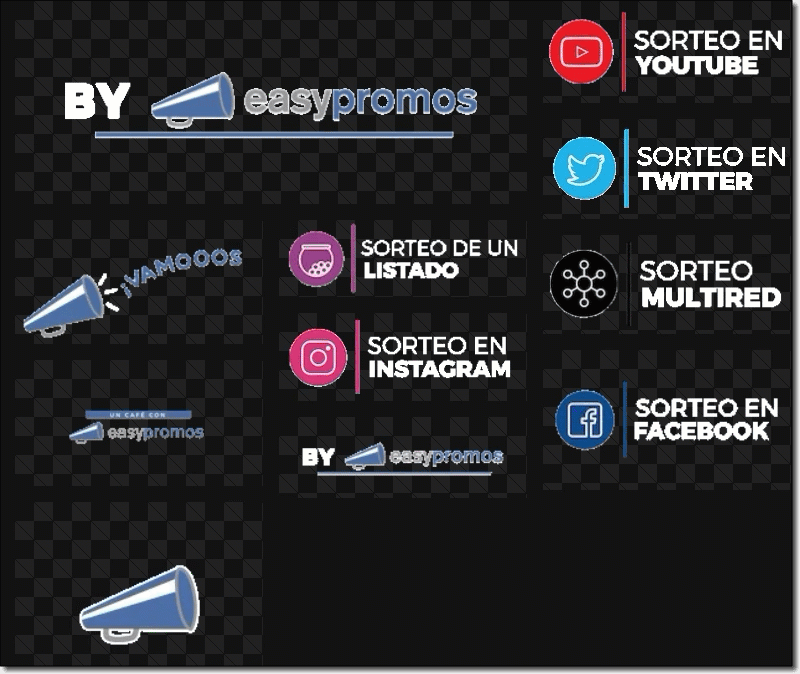 Save your giveaways in your profile Highlights
So far, we've talked about Stories as temporary, disposable posts. But they don't have to be!
You can save your favorite Stories as Highlights on your Instagram profile. You can even divide them into different categories. Some brands keep a "Giveaways" tab in their Highlights, so that users can see the benefits of following them.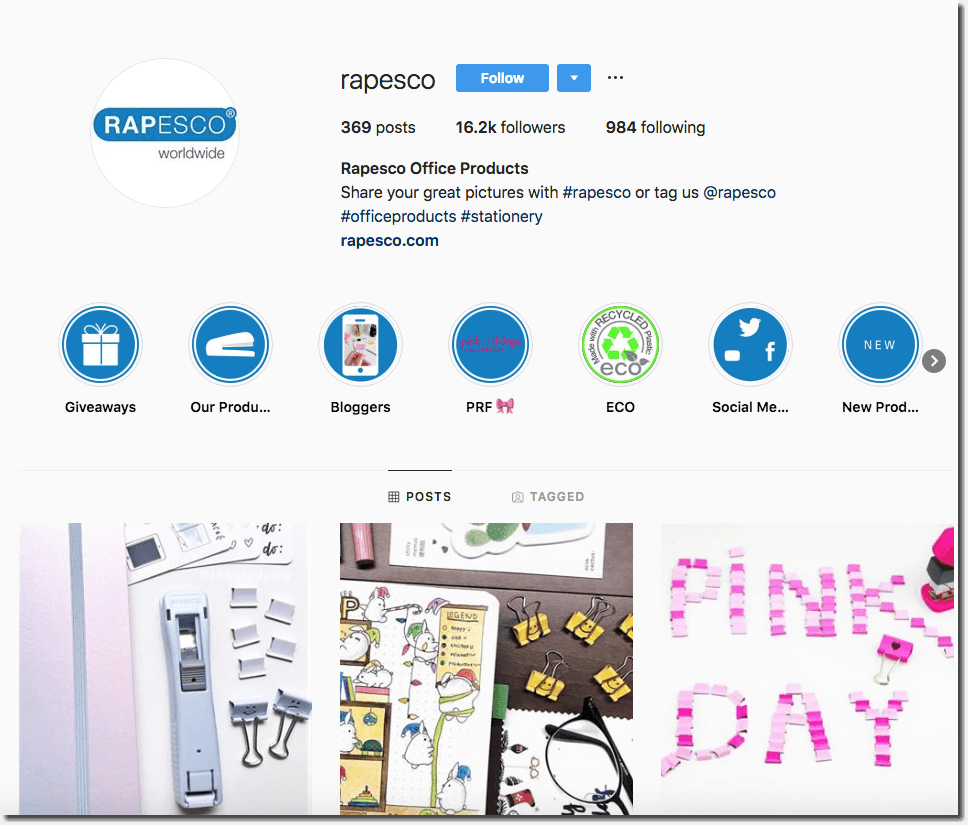 Use Highlights to build up a back catalog of giveaways. You'll attract new followers – and remind your existing followers that it's worth staying in touch.
This is a good way to promote an Instagram giveaway with Stories over a long period of time. Think of it as preparing the groundwork for future campaigns and contests.
Add mentions to connect with collaborators
Last of all, you can leverage your contacts to promote an Instagram giveaway with Stories. If you team up with another brand or influencer, then tag them in your Stories, and encourage them to post too!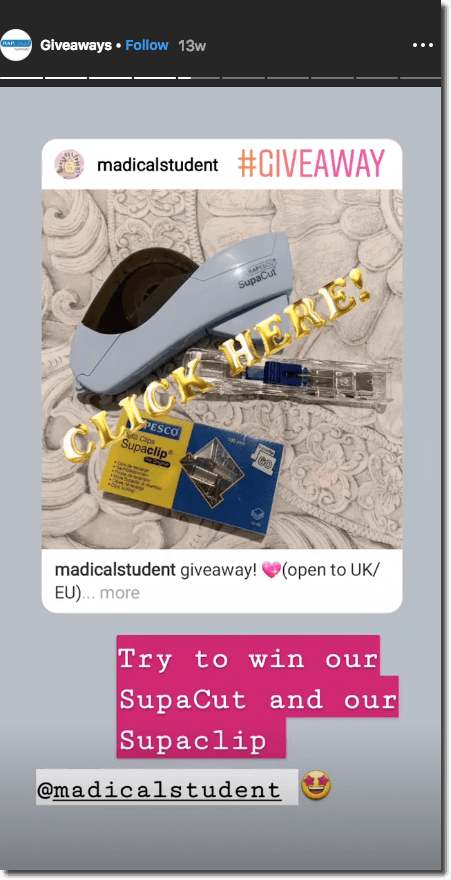 You can share Stories from your followers about the giveaway – with their permission, of course. Be sure to post when the winners are announced, and check whether they post when their prize arrives in the mail. In this way, you can extend the impact of your giveaways for weeks.
Ready to get started? Don't forget to tag @easypromosapp, too! We love seeing your creative giveaways and Stories on Instagram.
Publication date: 2019-03-06