Father's Day is a family holiday, but who says it can't be celebrated at the workplace as well? It might just be the perfect opportunity to share a nice and fun time with your team.
Therefore, as a company, you can reap the benefits of conventional team building (motivating, appreciating, and rewarding employees, improving communication, etc) using digital dynamics. Let's take a look at several dynamics to celebrate Father's Day at the workplace.
Raffle merchandising and presents among employees
Organizing a raffle to give away gifts might be a good way to appreciate employees and improve overall satisfaction. Merchandising products are usually thought for clients and suppliers. However, it is also important to consider the internal audiences, so organizing giveaways for employees to celebrate Father's Day might just be a good human resources strategy.
There are two available options to carry out a fun and exciting giveaway:
Entry Form Giveaway: Employes fill out a registration form provided by the company to enter a final prize draw.
Instant Win: Employees register and instantly find out if they have won a prize.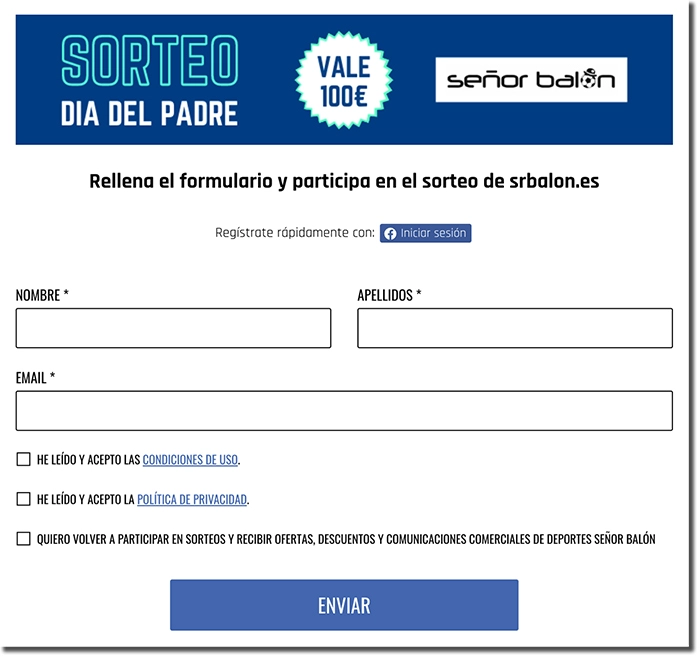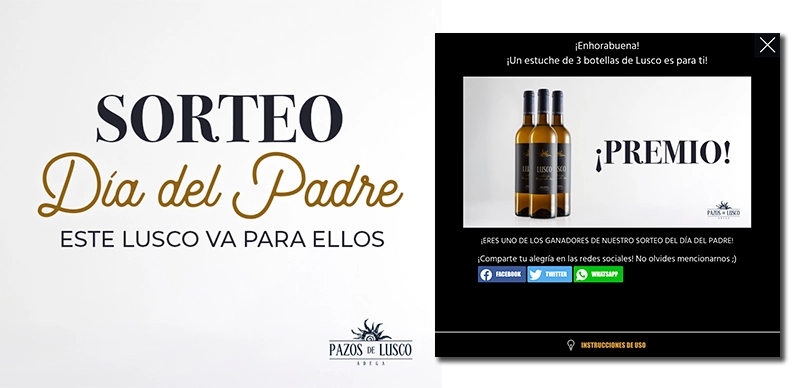 Organize games to foster competitiveness
There are many ways of fostering competitiveness among workmates. However, it has to be positive and respectful. A good way to achieve this is using game-based interactive dynamics. For instance, a puzzle game with a ranking that shows who has been the fastest to solve it. You may even give a prize to the top-ranked players.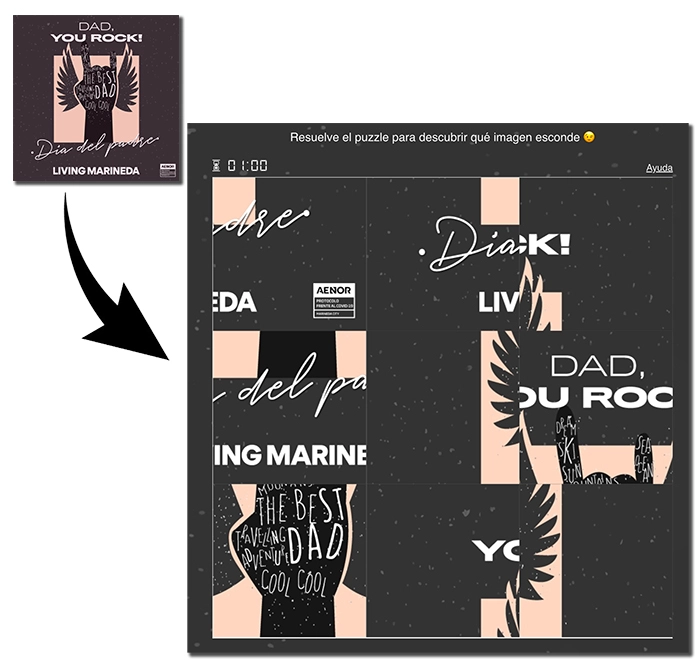 Give away discount or promotional codes for exclusive offers
Discounts and exclusive offers are yet another way to foster employee loyalty. Many companies now have compensation and reward programs aimed at boosting employee motivation. Thus, rewarding employees with access to exclusive sales might well be the way to go.
Here's an idea: Distribute coupons among employees to celebrate Father's Day. There are two options for his:
Distribute discount codes to be redeemed when making a purchase.
Set up an app to redeem these codes for discounts, VIP tickets, products, experiences… you can then replicate this for Women's Day, Employee Appreciation Day…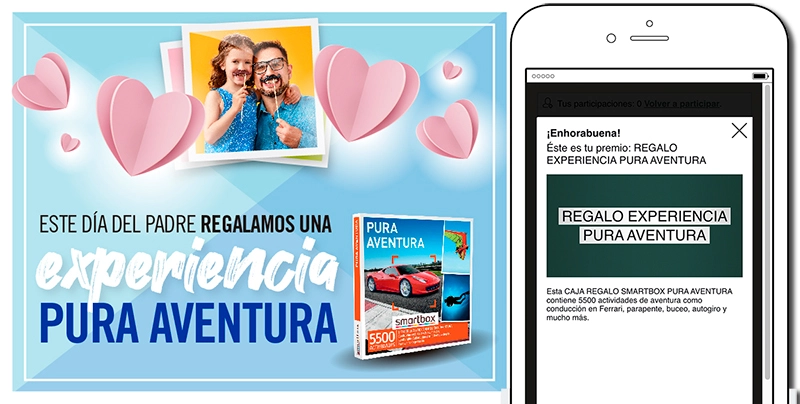 Organize Trivia Quizzes
Did you know that in most companies employees are not fully aware of how other departments operate? Take Jane, for example, who works in sales. And Henry, who is in production. Do you think Jane knows the whole production team and their tasks? Likely not.
So here's our idea: Come up with a trivia quiz for each department and challenge employees to play. This will be a fun way for everybody to learn about their workmates and improve teamwork. The department that scores the highest could get a prize for Father's Day.
Or you could also do a trivia quiz about famous fathers as an entertaining dynamic.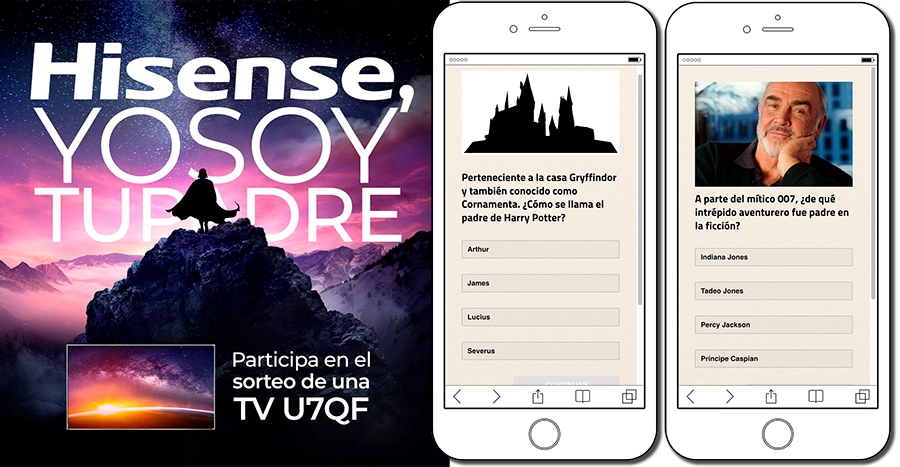 Organize a virtual Escape Room to foster teamwork
Organize a virtual escape room to boost teamwork. Use Father's Day to present your employees with a challenge, set up teams, and let's see who's able to solve it!
With Easypromos you can set up these kinds of dynamics using our ready-made templates. Here's an example of a murder mystery virtual Escape Room.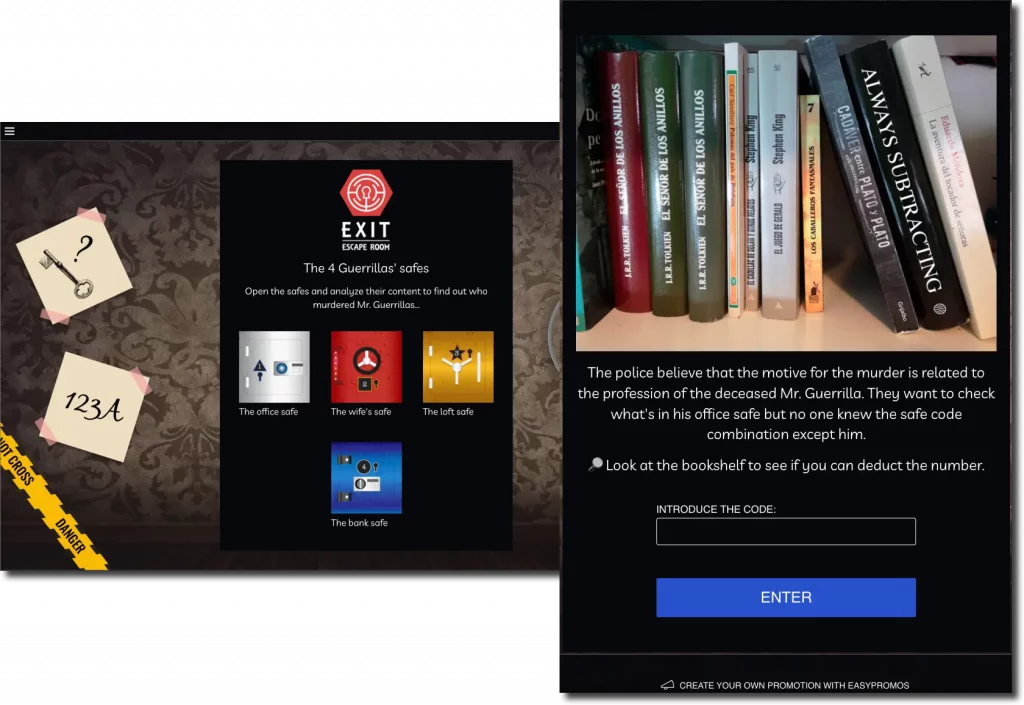 We hope you find these ideas to celebrate Father's Day in the workplace useful. If you have any questions or have an idea and need some help to put it into practice, contact our customer support team via live chat. We will be happy to help!