Corporate events: a quick refresher
"Corporate events" is a very broad category. It covers things like conventions, conferences, forums, seminars and trade shows. But for some brands, it will also mean product launches, team-building activities, or training.
The one characteristic shared by all of these events is that they take place live and in-person (although they can also be streamed online to reach a wider audience).
That's why events are such a great communication tool. They facilitate direct, personal and immediate feedback between everyone involved in the business – from behind-the-scenes developers, to customer service reps, and even customers themselves.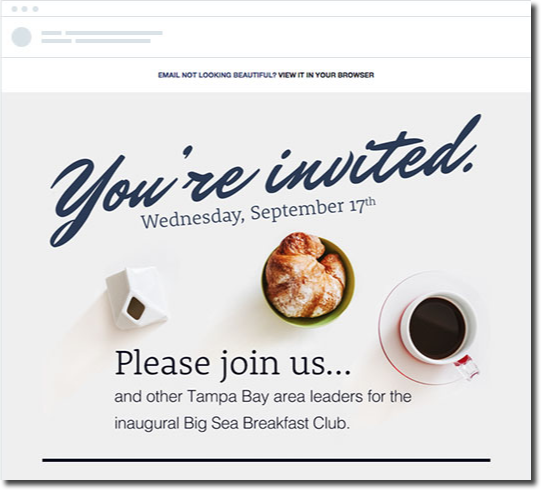 Live events are also key to a healthy, multi-channel brand strategy. They can raise brand awareness, create a sense of community, and provide unique experiences that make your brand stand out.
Which brings us to how to promote corporate events. In a seamless marketing strategy, your promotion will reflect and facilitate the goals of the event. So if you want to run an event with a sense of community, market for communities. If you want to get feedback at an event, start a conversation on social media to promote it. And so on.
In the rest of this blogpost, we'll cover 4 quick, powerful tools to promote corporate events. And we've carefully picked ideas which are mobile-friendly – so wherever you hold your event, people will be able to join in.
Please note: we're assuming you already collected info from your audience when they signed up for the event. The apps below are to help you increase brand awareness, create viral buzz, and engage attendees in the room! If you need a tool to collect and qualify leads, discover our entry form giveaway app.
Option 1: social media contests
The beauty of social media is that it's portable, and you can use it before and during corporate events. It's a powerful tool to get your brand name out there, and keep excitement at a fever-pitch throughout the event.
Twitter
Twitter is the social network which offers the most flexibility for your giveaways. And it's an especially strong choice if you want to promote corporate events for B2B – for example, at a conference or during a webinar.
Here's a great example from a business which supplies parts to construction companies around the world. Because the brand is global, it's difficult to get everyone in the same room at the same time.
So instead, Conex Bänninger organized a virtual corporate event: an industry Twitter chat. Then they set up a Twitter giveaway to encourage people to actively respond and share their ideas.
In this case, the brand used a mention + hashtag contest to collect all the tweets which mentioned #TradesTalk and @ConexBanninger. But you can also run lower-commitment Twitter giveaways, where people just have to follow, retweet, or reply without any specific hashtags.
Facebook
Facebook has stricter rules about how you promote corporate events and run giveaways. However, it's still a fantastic platform if you want to reach a wide audience.
Keep the Facebook giveaway as simple as possible. All people have to do is comment on a post on your Page.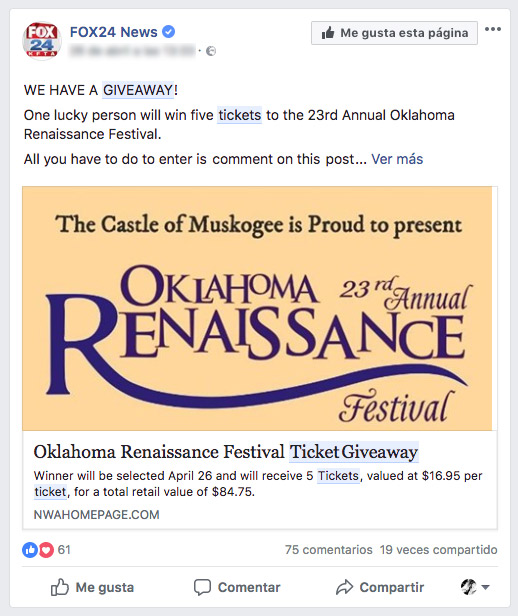 However, you can still leverage those comments to get useful information! Ask people about their expectations of the event, or their experience when they get there. Ask them what they want to see, what they'd like to change, what they enjoyed best…
It's all useful, direct feedback. And as we said at the beginning of this post, that's the whole point of both live events and social media.
Instagram
Right now, Instagram is the queen of all the social networks. It's the fastest-growing network where consumers come to browse, shop, and interact with brands.
It's also the perfect channel to promote events.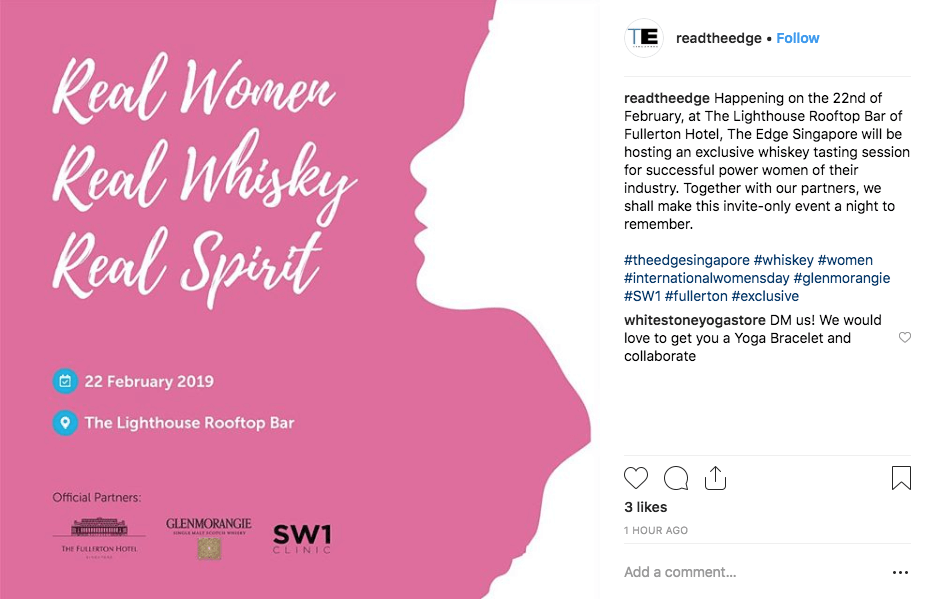 Instagram's design-focused, photo-heavy layout is a natural fit for B2C companies. But try searching a few hashtags relevant to your industry – some B2B brands have a surprisingly large presence on the photo social network.
So what does a giveaway on Instagram look like?
Well, you could match your strategy to Facebook, and share event tickets in a comment giveaway. Or you could link your contest up to Twitter as well, and collect photos and comments during the event with a mention + hashtag contest. Or both – it all depends on your specific goals.
Option 2: instant giveaways on-stage
You don't have to promote corporate events exclusively on social media. In fact, at some points, social media can even be an unwelcome distraction – for example, during a presentation
Instead, you want a way to engage your audience, get feedback, or test their knowledge, without detracting from the main stage. That's when a limited, live giveaway comes in handy.
Your audience can sign up instantly with their mobile phones – no registration form required. You can challenge them to answer a few questions about your presentation, or their experience at the event, and then reward them with an instant prize draw.
This kind of giveaway only exists for the duration of your event. And it's designed for live audiences only. As such, it's a powerful way to make attendees feel like part of an exclusive, valued community.
Remember: you don't just promote corporate events before they start. The experience you create is also a part of your marketing strategy, and it will profoundly affect the success of the event.