We are witnessing a corporate rebranding of a worldwide known brand that has been around for 17 years. This is not the first time something like this happens, but that doesn't make it any less surprising, as the Twitter name had become a highly valuable asset.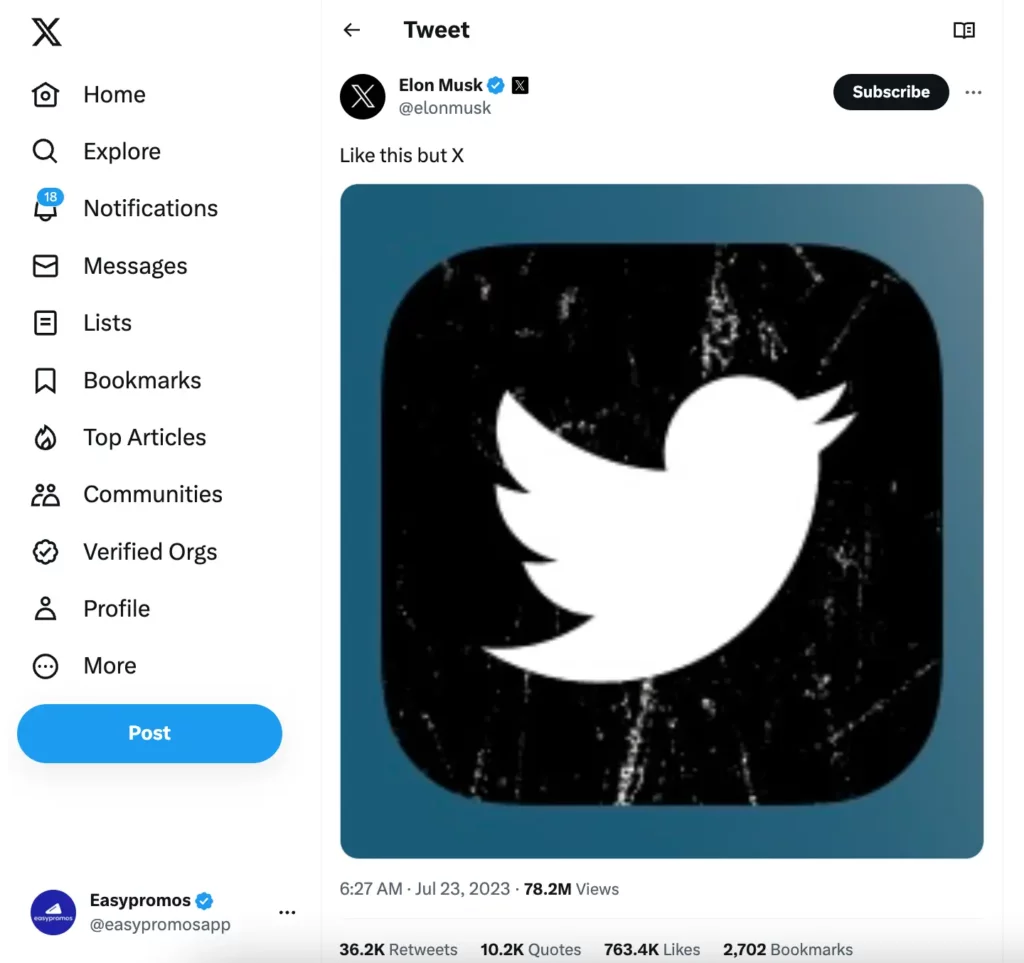 More changes seem to loom on the horizon, such as renaming the "Tweets" as "Posts". However, this is yet to be confirmed. Likewise, at Easypromos we are monitoring the performance of our Twitter Giveaway app and we will readily inform our users of any change.
Not the only brand to change the name
All of us in the marketing & advertising field are fully aware that we are bearing witness to an interesting moment for Twitter and the industry in general. Never before had a social network changed its name so radically. True, Instagram started as Burbn but only achieved notoriety under its current name.
What we have seen is plenty of changes in other brand assets, such as logos. For instance, Instagram has restyled its logo several times. Facebook has also gone through more than one change in its logo and has come under the umbrella of the Meta brand. Nonetheless, the social network chose to keep its name instead of adopting the parent company name.
Yet, brands in different sectors have gone through radical renamings such as:
Google, one of the biggest brand names nowadays, was originally called BackRub.
The Blue Ribbon Sports company changed its name to that of its most successful running shoe model at the time: Nike.
The ground-breaking online buy-and-sell site AuctionWeb was rebranded as eBay.
The game-changing dating app Tinder was originally called MatchBox.
Be what it may and for the time being, Easypromos will continue to use the product name Twitter Giveaway. In the upcoming weeks, we will decide if we get on the name-change bandwagon and move on to adapting to the new image, provided that this new image doesn't change. The reason is that information is surfacing that the X brand name is already owned by several other companies, so it remains to be seen if Twitter will be able to keep its new name.