The organizer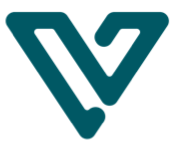 Vessi is a sneaker start-up from Vancouver, Canada, founded in 2017. Vessi creates 100% waterproof sneakers that allow you to take on your day in comfort and style no matter the weather. The Vessi shoes cut traditional machine knit times from 45 mins to 7 mins, reducing each pair's carbon footprint by over 600%. The shoes are 100% vegan.
Successful shoe giveaway example: sneaker start-up boosting social media visibility
Social media giveaways have helped Vessi grow their online audience and attract new segments of potential customers to their already established online community. The brand grew their social media presence and reinforced brand awareness through giveaways launched in collaboration with other like-minded brands. Vessi is active across all social media platforms (having recently joined TikTok), however, their giveaways are mostly organized on Instagram, as that's where Vessi's biggest fan base is. Nevertheless, the sneaker company shares their Instagram sweepstakes on other social media channels. This way Vessi attracts more potential followers likely to participate in the promotions.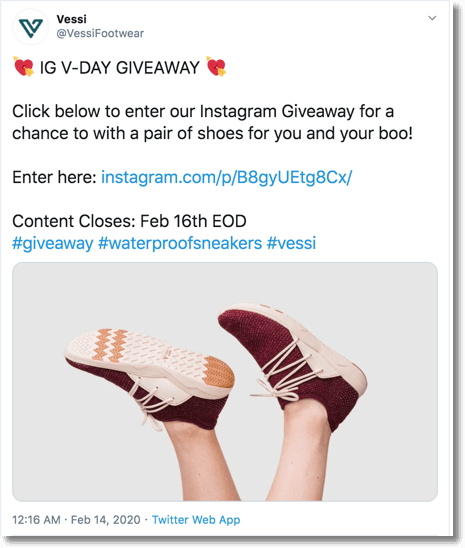 Apart from growing their social media audience, Vessi also turned to giveaways when looking to build their mailing list. "The List Giveaway that we ran was for an email-acquisition campaign where our main goal was not to gain social followers but to help grow our email list with the help of like-minded companies" explains Katie Golding, the Creative Director of Vessi.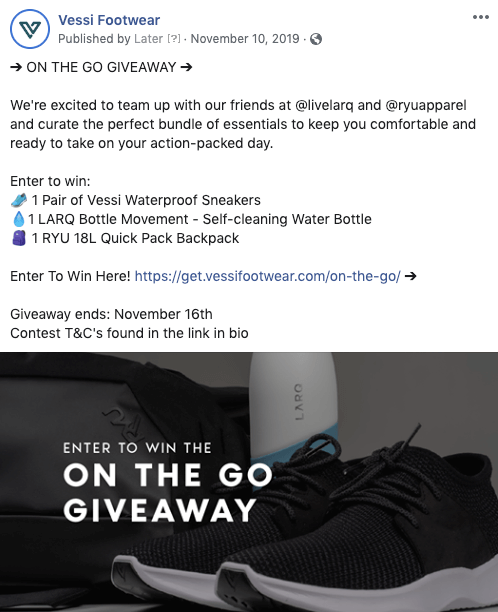 The brand shared a custom registration form with their social media followers. The interested users filled in the form, opting-in to Vessi's newsletter. In return, one lucky winner walked away with a pair of Vessi shoes, and products from collaborating partners. This action brought Vessi more than 12,000 new email subscribers and it's a great example of a shoe giveaway on social media.
Invite your online community to join a giveaway with a registration form. You will convert your followers into qualified leads.
Click To Tweet
Shoe giveaway on social media: raffle your best-selling product
Vessi's giveaways are usually based around their own footwear product line. However, the brand also gives away travel experiences. In the case of collaborations with other companies, the participants also get the chance to win the products of co-hosts.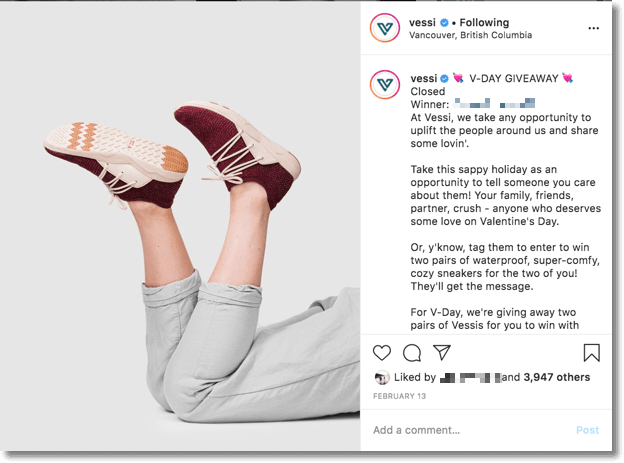 How the audience responded to the shoe giveaways
"Since we tend to run giveaways regularly on our accounts, our audience expects and engages with giveaway content and are quite eager to partake", says Katie. Vessi's shoe giveaways attract thousands of participants, with some of the giveaways reaching more than 12,000 entrants. Comment-based giveaways have turned out to be very successful for the vegan sneaker company. Thus the brand is likely to continue using social media giveaways to engage and connect with their online community.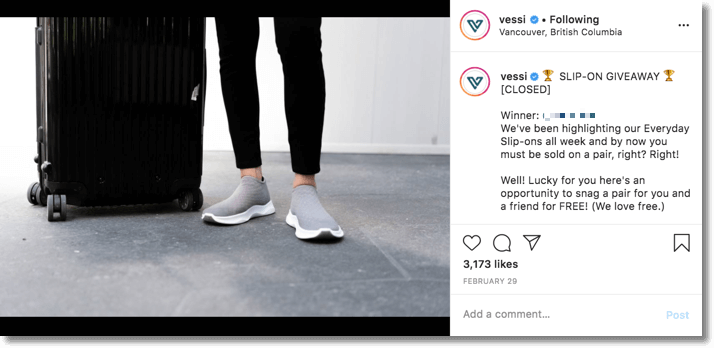 The Easypromos platform
The organizers turned to the Easypromos platform after seeing it being used by a social media influencer. "We thought it might be a good tool to implement it into our strategy", explains Katie and adds that the brand uses Easypromos specifically due to the authenticity and efficiency of the contest winner picks. "Loading 10,000 comments on Instagram and copying them into an excel spreadsheet to select a winner with a random number generator was simply no longer an option."
The Easypromos Instagram Giveaway app allows the promotion organizers to automatically import all comments. They can exclude black-listed users or participants who didn't follow the entry requirements. With our app, you can also choose alternate winners in case you can't contact the winner. The easy to use Instagram application guarantees a transparent process that can be proven with a validity certificate.
Testimonial
Easypromos has helped us streamline selecting winners for our social giveaways and cut down on hours of loading comments. No more excel spreadsheets for us! We love that we can choose giveaway winners without any bias all while being efficient.
-Katie Golding-
Creative Director of Vessi