March Madness is the annual NCAA Division I Men's Basketball Tournament. It has a single-elimination format and it determines the national champion of college basketball. This tournament takes place every March and is one of the most popular and highly-anticipated sporting events in the USA.
The tournament attracts 68 teams from across the country for a series of games over three weeks. The winner of each game advances to the next round until only one team is left standing as the national champion. One of the unique features of March Madness is the unpredictability of the results. With so many talented teams and players participating, upsets are a common occurrence and add to the excitement of the tournament. This has made March Madness hugely popular with fans and has created a unique opportunity for digital marketing and online promotions.
Let's take a look at some ideas for digital marketing and gamified promotions to help your brand boost engagement and brand awareness, collect leads, and increase sales.
March Madness Instagram Giveaway
Social media has greatly impacted how sports are consumed, covered, and discussed. If you're looking into increasing your follower base and boosting brand awareness, Instagram giveaways are the way to go.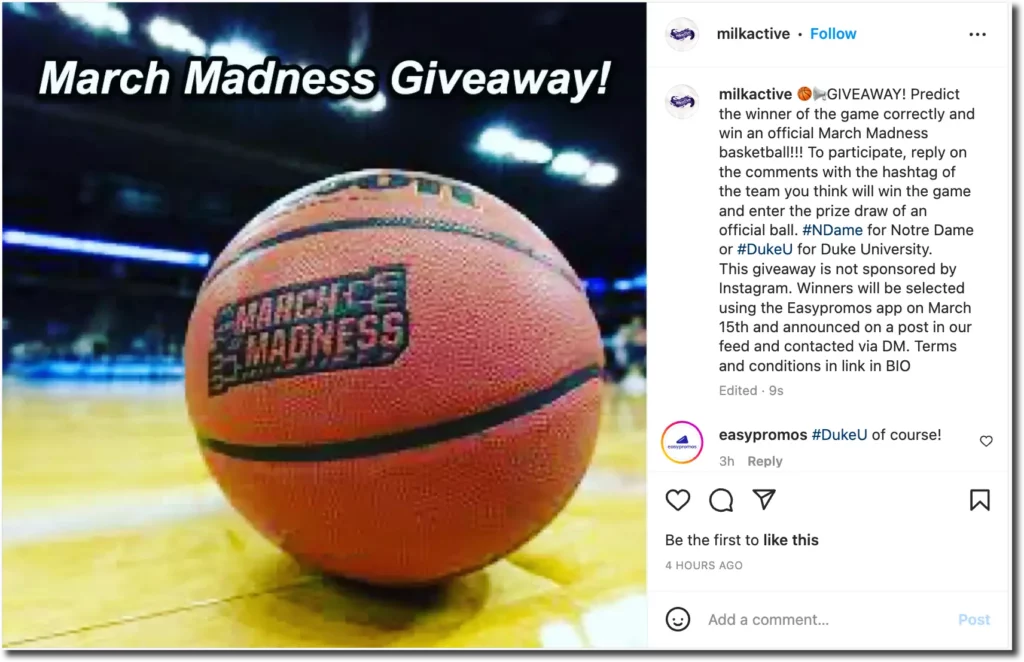 Here's an idea for an Instagram giveaway. Ask participants to predict the winner of a game, and users who make the right prediction enter a giveaway for the chance to win a prize. Limiting the giveaway participation to only the followers who predict the winner correctly will add an extra layer of excitement and engagement. With Easypromos you can filter participants to run the final prize draw only among those who used a specific hashtag, define the number of winners and alternates, and get a certificate of validity for your giveaway.
Want to take advantage of Instagram Stories' engagement potential? Easypromos offers the only available tool in the market to run fully automated and reliable Giveaways on Instagram Stories!

March Madness Lucky Spin
If you're looking for a simple, yet engaging promotion to reward your audience, a Prize Wheel will do the trick perfectly. Get on the March Madness bandwagon by offering exclusive discounts or prizes on game days. The Easypromos Spin the Wheel app can easily be embedded on your website or shared via social media or newsletter. You can also offer your brick-and-mortar shop clients a chance to spin the wheel with a tablet at your establishment or by asking them to scan a QR code displayed in your shop.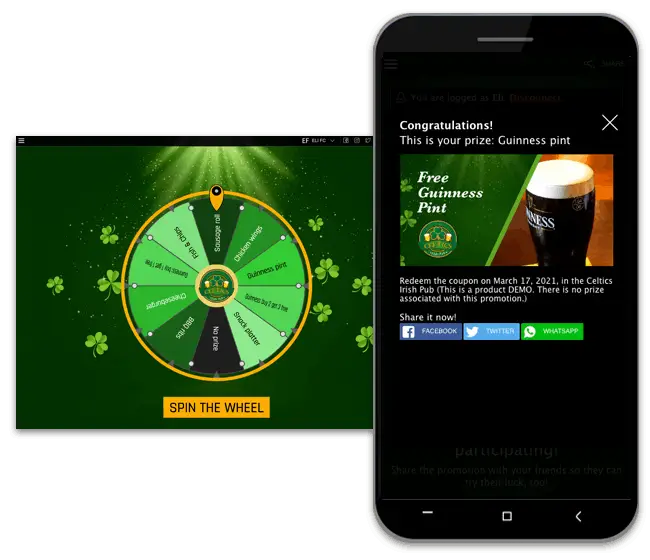 March Madness Tournament Bracket
A tournament bracket promotion is the all-time all-star dynamic for an event like this one, it's engaging, exciting, and visually appealing. However, launching a tournament bracket digital promotion might come with some technical and logistic challenges. Hence it is essential to choose an app or platform that will help you keep everything simple, user-friendly, and easy to manage.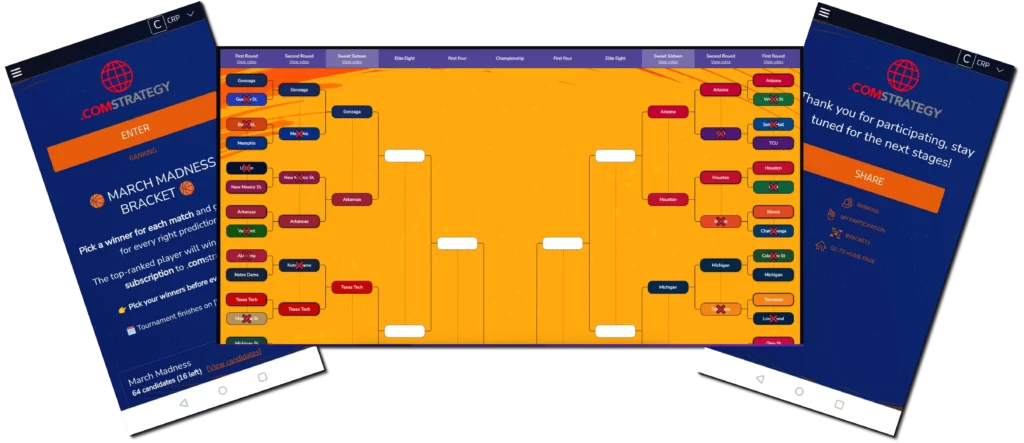 The first issue to tackle is defining participation dynamics and the kind of prizes you are going to give away and how. Keeping a score based on users' correct predictions is a clear and easy strategy. Participants collect points as they proceed through the tournament rounds. The overall ranking page allows them to look for other participants and compare the scores of each round. Thus, generating rivalry which encourages repeat participation. At the end of the tournament, you can pick a winner randomly among the top-ranked players.
Try our March Madness Bracket DEMO to get a feel of the user experience and request your 2023 edition template to get your Tournament Bracket promotion going in no time!
Celebrate Armchair Coaches with a Build your Team Promotion
Let the armchair coaches take over with a Build your Team promotion. One of the main conversation starters and analysis topics in sports is related to the teams' starting line-ups. Ask your audience to come up with what they think will be the starting line-up of their team and reward those who get it right. You can distribute coupon codes or discounts, or run a final prize draw among users who guessed the line-up correctly. The easypromos Build your Team app is fully customizable with text and images of the participating teams, you can even include sponsors banners on the sidelines of the court!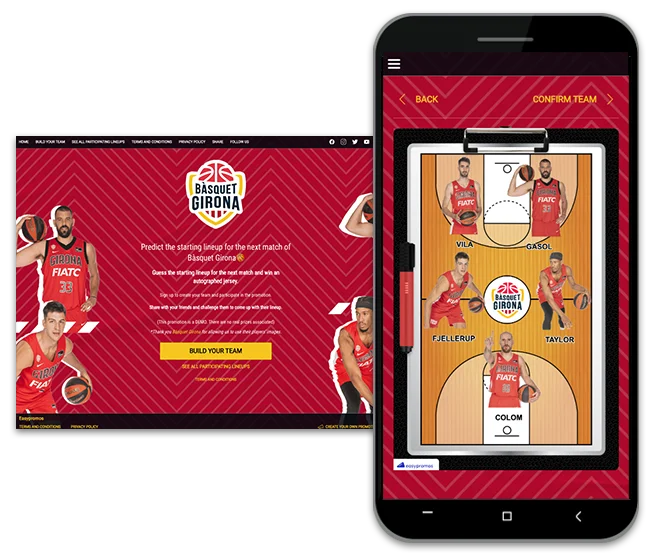 Try our Basketball version DEMO of Build your Team to see what the user experience is like, then download the ready-made template and get your promotion ready in no time!
March Madness Multi-Stage Prediction Promotion
The multi-round predictions app is similar to the tournament bracket, but instead of showing the full bracket, users participate one round at a time. After registering for the promotion, users have to make their predictions for the winners of each game of the round. Once all the games in one round have been played, a new round opens for the users to predict the teams that will move on to the next round.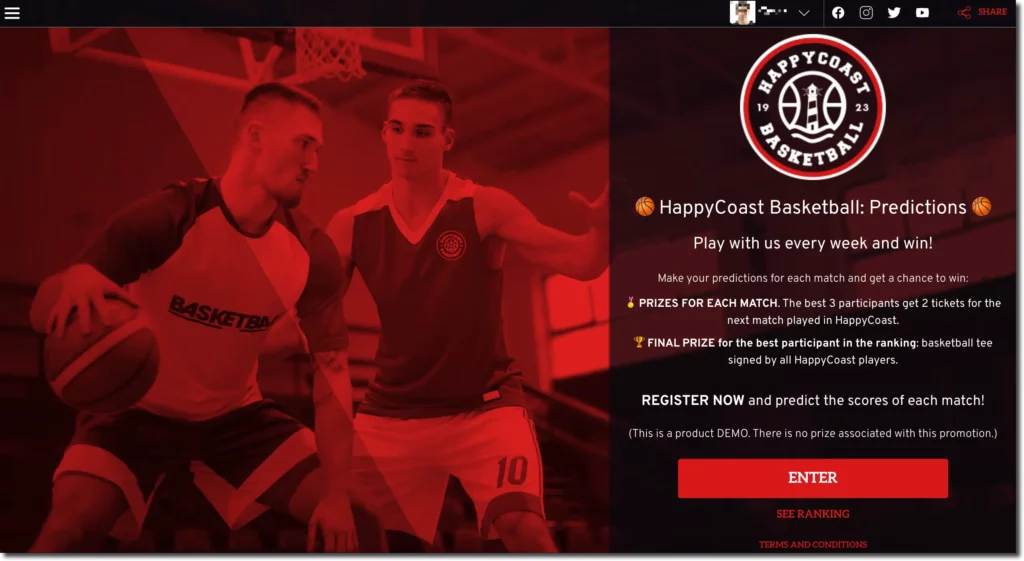 Participants are awarded points according to their correct predictions and tallied up in the overall ranking. As an organizer, you can decide how to distribute the prizes: rewarding the top-ranked players, a prize draw among the top X players or all participants. The choice is yours!
Are you in the hospitality business and would like to get some ideas on how to take advantage of sporting events to promote your business? Here's an article with some useful ideas and tips.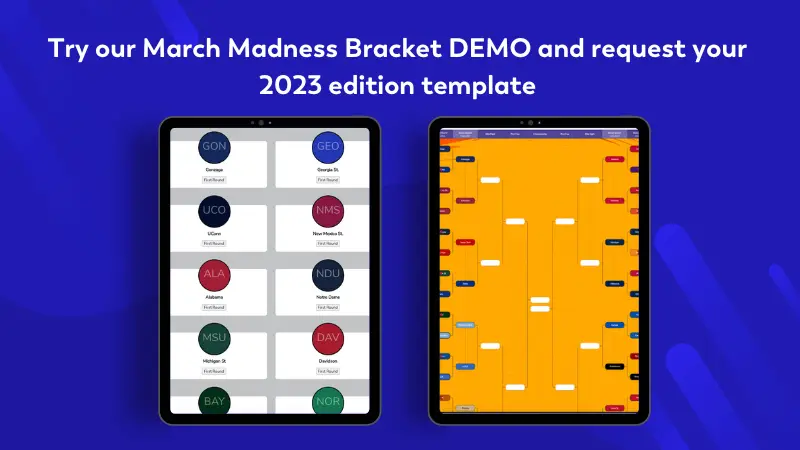 March Madness Gamified Promotion
If you're looking for something simple but entertaining, try a branded mini-game. You could try a simple Memory game with the participating teams and challenge participants to complete the game in the shortest time possible. The game includes a ranking to foster competitiveness among participants and you can distribute prizes to the top players or run a final prize draw among all registered participants, the choice is yours!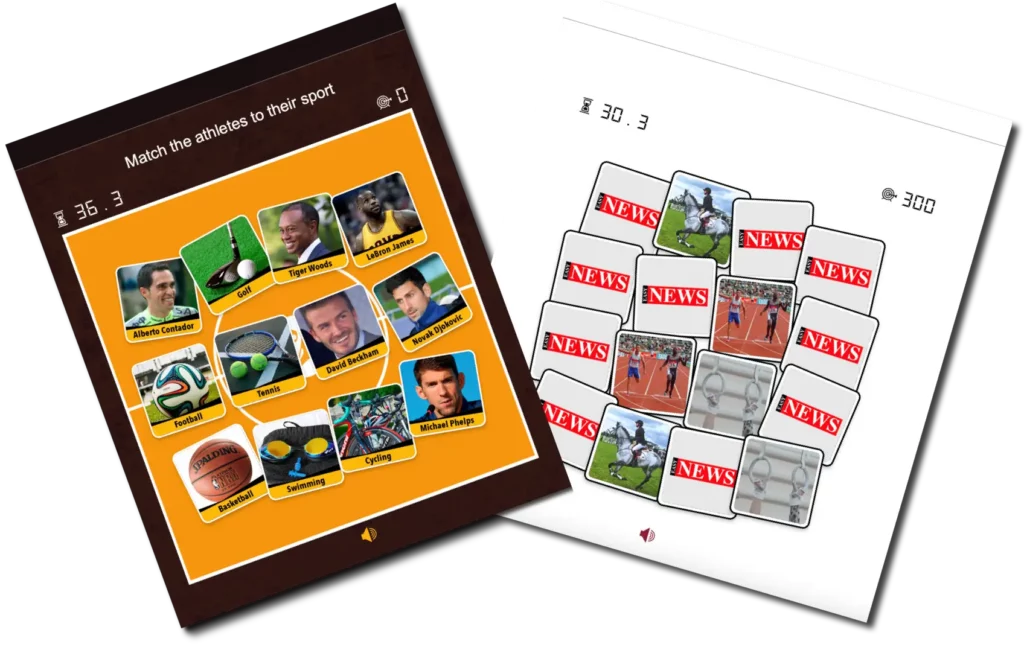 Another option is a Match It game where users have to match pairs. You can configure it to match players with their teams, numbers, or positions. All of the Easypromos game apps include a fully customizable registration form so you can choose the user information that is relevant to you. Additionally, you can configure the promotion so that participants register before or after playing the game, which helps bring down participation barriers. And if you wish to simply entertain your audience, you can eliminate the registration altogether.
We hope you find these ideas useful and inspiring for your March Madness campaign. If you have any question or would like to know more about how to set up your own promotion or about our apps' features and possibilities, you can contact us via live chat or request a DEMO, we will be happy to help.