Posted in: Digital marketing,Ideas for your websiteLast update: 02/07/20
The best hashtag contest… Does such thing exist? Sweepstakes on social media are becoming more and more popular. Typically people enter the contest by posting a photo or video with a hashtag. To promote your page, a contest can be a great idea but how do you know which is the best hashtag contest?

Let's take a selfie
The first step is to decide on a theme and in our modern world your hashtag really needs to stand out. It could be something funny, topical or that directly refers to your page. The key is to generate interest in your contest to make it the best hashtags contest there is. Plus, it also generates traffic to your site.
If you start with a selfie based contest, you can really engage your followers and the best hashtag for this is always #selfieBrand. People love looking at others! If you're running a contest, this works really well as people will want to check out their social media competition.
You can even design the hashtag to include the location of your business. This may attract people to come and visit you. This way you will receive more online visits.
It might be a good idea to include the prize. If not at least a reference to it, in one of the hashtags used to enter. This way, people will pick up on what you are offering them. They will be much more likely to visit your page, and maybe even enter themselves. The prize needs to be tailored to your market and doesn't have to be flashy, but it needs to be desirable. If you can promote the prize through a hashtag, you are well on the way to having the best hashtag contest on the internet.
The best hashtag contest
To create the best hashtag contest for your social media channels, you need to create the best hashtag. Try not to keep it too simple, as it can be used by people who are not intending to enter the competition. Here you will find more tips to building your hashtag naming.
You may also find that you spend time moderating irrelevant or prank entries. That's why it could be an option to utilize a promo app, like Easypromos. We help you manage the entries in a quick and easy way and the app includes the pick a winner tool.
It helps to do some research first. Find out what topics are trending, what is a popular hashtag and what fits your brand. Try to keep it catchy and always make sure it aligns with your brand and use keywords like 'win', 'contest" or 'giveaway'. The trick is to always keep in mind that you are looking for brand promotion.
So, post your contest with hashtags all over Instagram and Twitter, and remember to use the tags in your bio.
Whilst gaining publicity for your page, you will also want to gain publicity for your contest. And you will want yours to be the best hashtag contest on the internet. If you have any doubts or feel overwhelmed by the process, don't fear and head straight to Easypromos.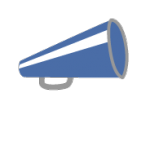 Easypromos Team
Content produced by Easypromos Marketing Team
Publication date: 2018-01-12