Tournament Bracket
Halloween Tournament Bracket
Generate engagement, leads and visibility with a Halloween Tournament Bracket promotion. Invite your customers and social media followers to vote for the scariest movie characters and reward users for their participation. Launch daily or weekly rounds with new battles to increase participation. Make sure to share the promotion link with your followers and customers - you'll generate more leads!
Promotion recommended to: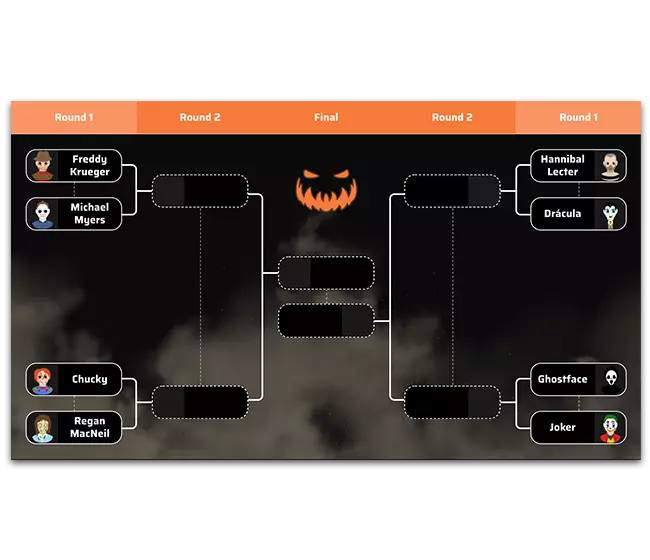 Increase brand awareness

Develop trust

Educate, entertain and amuse
This template is free to test and configure.
What do you get?
Save time with a customizable ready-made branded Halloween Tournament Bracket app. Just fill in the dates, personalize the text, and activate.
Includes background, main, and header images. All pre-loaded images are free to edit, use, and share.
Promotional text was designed by our team to achieve maximum virality. Review and edit to match your brand's style.
Terms and conditions template. Just fill in your company's details.
Draft promotional emails.