Posted in: Applications for facebook
Promoting your Facebook page can be tricky. To stand out from the crowd is even harder. However, if you follow our easy guide to improve your Facebook page promotion, you will soon be inundated with likes and followers.

Facebook page promotion 1: Engage
It sounds simple but you must be the one to engage your followers. This can be, for example, by hosting a quiz. If the question is easy to answer or sparks an interest, more people are likely to respond. An easy question could be "What topping do you like on your pizza?" Everyone has an opinion and it's easy to answer. You can also make the quiz more detailed. People love to share information about themselves, so ask some personal questions. You can even offer an incentive to participate by running a sweepstakes at the end of the promotion period. These are all easy methods to improve your Facebook page promotion, but they are essential. An app like Easypromos is a useful tool to use for all of these tips.
Facebook page promotion 2: Know your followers
This will require some legwork but will pay off. Observe when your followers are online and their habits. Are they mostly professionals who work during the day? Are they students or young adults? By knowing this, you can post at peak browsing times. If you post throughout the day with no real structure, many followers could miss your posts. This data is easily accessed through Facebook Insights. The information provided is essential for better Facebook page promotion.
Facebook page promotion 3: Inspire
To boost your Facebook page promotion, be aware of what you post. Try posting images or statuses that will appeal to your followers. You can even ask them to participate by sharing their own statuses and photos. If you share a photo of your lunch, ask your followers to post theirs and tag a friend at the same time, your page is easily promoted. Followers will be more engaged and will help spread your activity. Posts with images have twice as many hits than just text. Something to bear in mind for your Facebook page promotion.
Facebook page promotion 4: Reach out
If you decide to run a contest, it is a great way to engage and increase promotion. By encouraging your followers to share the contest, you will reach a wider audience. Using an app like Easypromos is a great way to do this, you don't have to worry about the technical stuff of the contest as it is all set up for you. By telling your followers what to do and providing an incentive, they will happily promote your page. Your followers are your greatest weapon so use them to your advantage. You can read about more ideas and ways to organize a promotion on your Facebook page here.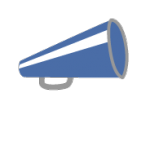 Easypromos Team
Content produced by Easypromos Marketing Team