Winners selected by Easypromos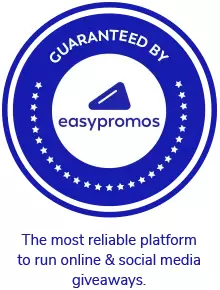 The selection of winners will be managed through the Easypromos platform. Easypromos is a global leader in creating and managing sweepstakes on Instagram, Facebook, Twitter, and sweepstakes based on a list of users.
Winners and alternate winners will be selected in an automatic and random way, as described in clause 13 of Easypromos Terms and Conditions.
Upon obtaining the winners and alternate winners, Easypromos will store the sweepstakes results, and the promoter will not be able to repeat the selection process.
When the sweepstakes is carried out, Easypromos will issue a Certificate of Validity. The Certificate includes the total number of finalists, Easypromos internal reference, the date and time of the sweepstakes, and the list of winners and alternates. The Certificate has a unique, public web address.
The Certificate is hosted by Easypromos. The organiser of the sweepstakes cannot edit or delete the Certificate.
Any substitution of winners by alternates, and the reason for substitution, will be reflected in the sweepstakes Certificate of Validity.
If the organiser does not publish the Certificate of Validity, any participating user may request the Certificate. The organiser must share the public web address.
The sweepstakes is in no way sponsored, endorsed, administered by or associated with Instagram, Facebook Twitter, or any other social network.