Posted in: Digital marketing,Events,Ideas for your websiteLast update: 23/06/20
Do you remember Advent Calendars from your childhood? The thrill of opening a new door each day, to see the tiny picture, toy or chocolate hidden inside? With our templates, you can create an online Advent Calendar to delight your followers and spread some Christmas cheer. Here's how…

For starters, we want to show you the experience that your audience will have, once they see your personalized Advent Calendar.
Since you have to create a series of promotions, this campaign idea can be complex. If you've never run a giveaway before, then you might want to start with our easy Facebook giveaway ideas or get inspiration from the most popular promotion styles in 2019. But if you're ready to create your own custom Advent Calendar… then here we go!
Let's get to work and create your personalized online Advent Calendar!
Are you interested in running your own custom Advent Calendar this year? Then download our free image resources and cheatsheet to create your calendar faster.
Set up a promotion group
First of all, you need to create the calendar: the microsite which will contain all 24 "windows" to your promotions. The microsite will give you a single link to share throughout Advent, so you don't have to bother with 24 separate links. When people click on the calendar link, they'll see all the windows. Each window will be a separate promotion. So they can choose the relevant promotion each day. To set up your custom Advent Calendar you can use our free images, or you can personalize each promotion with your own images that match your branding.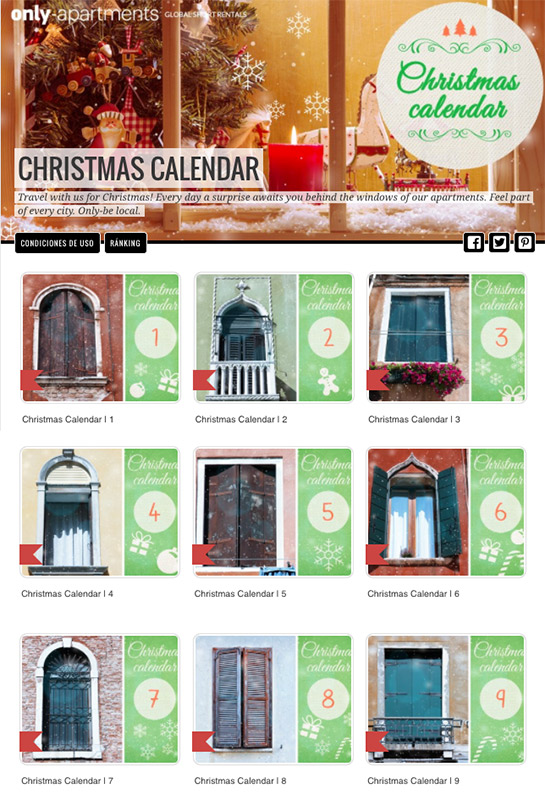 You have total control over which windows are open or closed, and when. The participants will see the promotions with three different labels: "closed", "open", and "coming soon". For example, if you want to have each promotion available only for one day, you can configure it in the Easypromos panel. You could also keep all the promotions open throughout Advent, and then announce all the winners at once, for instance on Christmas Eve.
To create and control your group of Advent Calendar promotions, follow this tutorial.
Optimize your promotional Advent Calendar for mobile users
Every promotion you create has a responsive design. That means that the Promotion Group (your Advent Calendar) and single promotions will look good on computers, tablets, and any mobile device. That makes your promotions easy to access. Here's an example of how the calendar will change to fit a mobile phone screen: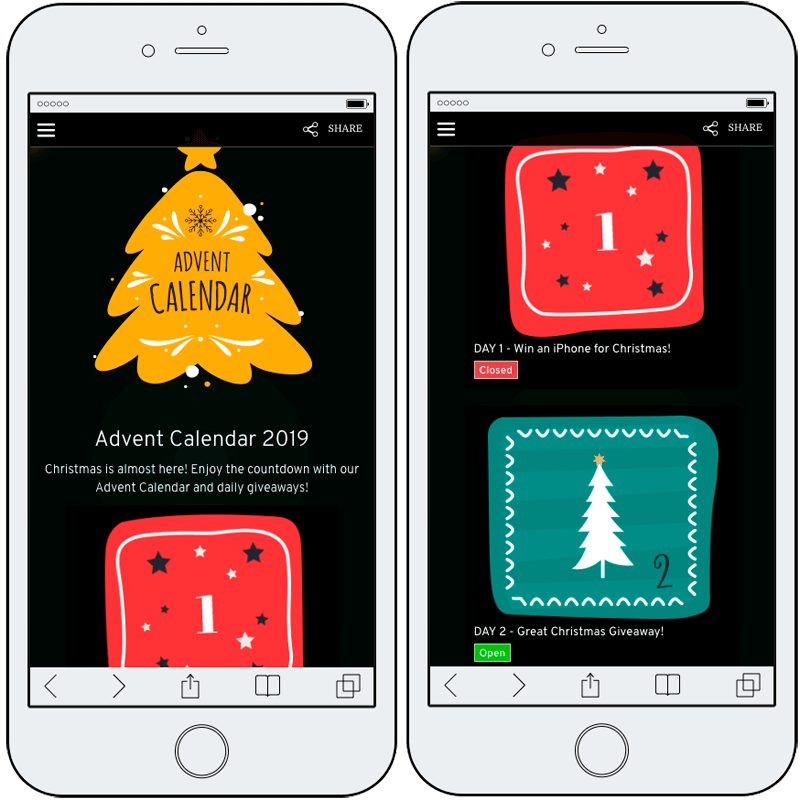 Embed your Advent Calendar on your website or blog and convert your visitors into leads! Have a look at our personalized Advent Calendar DEMO to see how it would look on your page:
The Christmas calendar has its own link, which can be shared on any social media network. Besides, it is designed to adapt to mobile phones and any other device. Click here to view the Advent Calendar on a website.
Choose the perfect Christmas present
Kids love Advent Calendars because of the tiny gifts hidden behind each door! And adults tend to love promotions as much as kids love the chocolate behind the Advent Calendar doors. So go ahead and build excitement by reminding your followers of the prizes on offer. You could describe the prize at the beginning of each promotion. If you want it to be a surprise, you can still fuel expectations. Talk about how much the gift is worth, whether it's a product of your brand, a trip to some exotic place, a discount, and so on. And if you're offering discount vouchers to all participants, make sure you emphasize it!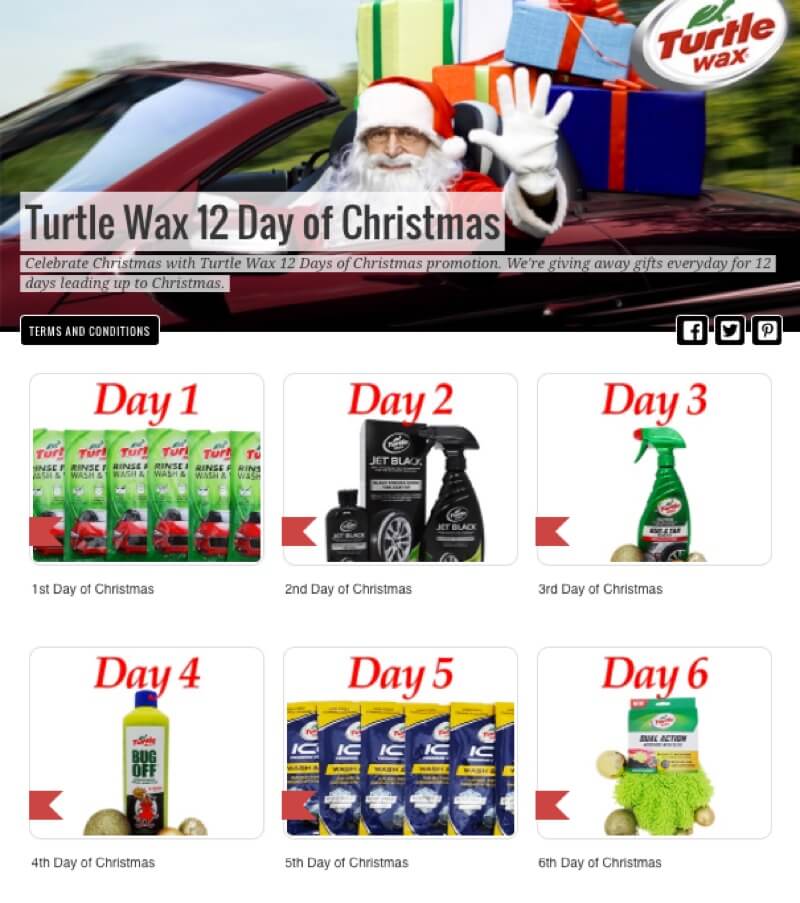 In this example, the brand decided to clearly display the prize on offer each day. So the brand's followers had plenty of motivation to join in, as the promotion unfolded. You'll need to decide what your own followers would prefer: a grand surprise or a well-described prize. You could even combine these options. Announce the prizes available… but don't tell people which day each prize will be awarded!
24 days for an Advent Calendar, 12 days of Christmas
There's more than one way to create an Advent Calendar. If 24 days seems too long, or too much to organize, then adapt the idea to fit your requirements! The most important thing is the concept: giving away a series of small gifts around Christmas.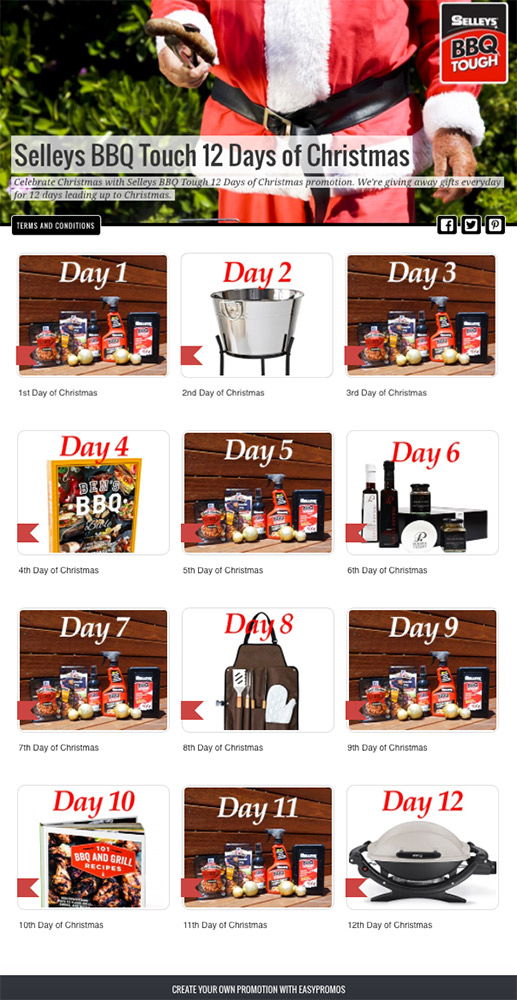 This brand decided to celebrate the 12 days of Christmas, instead of a full-length Advent Calendar. Just like the example in the previous step, they announced every prize in advance. So their followers knew exactly what to expect, and could choose when to join the promotion. In this case, once the promotion comes to an end you can follow up on the leads and offer all participants discount codes for the products they wanted to win!
Mix up your Advent Calendar promotions
What kind of promotions can I use for 24 days? The simplest option is to run a classic prize draw for everyone who registers each day. But you could consider a more sophisticated campaign. Run an Instant Win sweepstakes or Refer-A-Friend contest – or try a different giveaway app each day!
However, remember that you have to create 24 individual promotions. If you stick to one dynamic, you can just copy the promotion 23 times. But if you want to use a variety of apps, that means designing each one from scratch! Think about how much time you have, and how many people there are on your team to help you before you make a decision.
Get even more inspiration at our Christmas campaign hub. Ready to create your Advent Calendar? Click here to register your account for free and then head to our tutorial to learn to set up your own Promotion Group.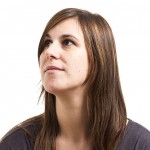 Silvia Marti Ferrer
Marketing and Customer care Easypromos' team
Publication date: 2016-11-17