Posted in: Success casesLast update: 15/03/21
The agency

Specializing in online marketing and social media, Houser & Houser offers a wide range of online services. As an agency, Houser & Houser understands that Easypromos contests are an excellent tool for increasing the number of fans on Facebook. But as we will now see, they have proven that the platform can do much more than that.
The Client
Black & Decker, a world leader in DIY and gardening tools, opened its Spanish and Portuguese Facebook profiles at the same time, inaugurating them with a contest designed to give the launch greater repercussion.
The Campaign
Two simultaneous campaigns were devised – one for Spain and one for Portugal. The campaign involved asking their first fans to provide ideas about what content they wanted to see included in the brand's fan pages.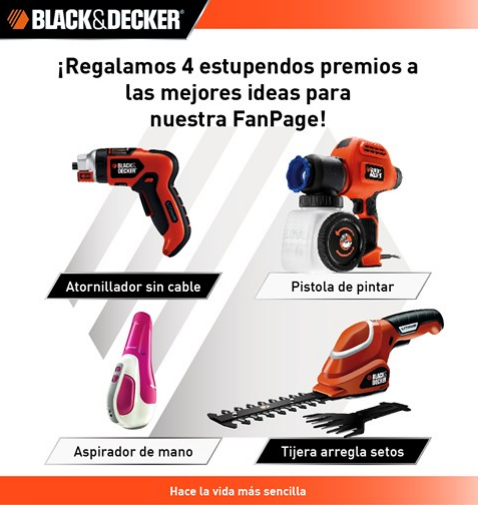 The Challenge
There were two main objectives:
1. To generate a critical mass of fans for each Page.
2. To obtain insights from fans to help build a Page that would appeal to them.
The Solution
Two Easypromos Premium tools were chosen, one for each country:
The first objective – common to this type of contest – was achieved thanks to the successful operation of all three parts involved. Firstly, Easypromos platforms are ideal for these types of contests; secondly, Houser & Houser have extensive experience in managing such contests; and finally, Black & Decker gave attractive prizes, in the form of quality brand goods, and invested in advertising to encourage participation.
The second objective – less common, but nonetheless interesting for a company starting out on Facebook – was achieved as a consequence of the first. The high level of participation was reflected in the mass of suggestions from entrants that could then be used, once they'd been processed and analyzed, to help define the strategy of the Facebook Pages.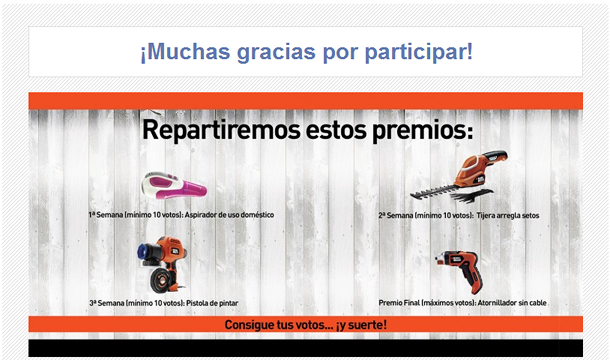 The Benefits
With regards to the first objective, more than 3,500 new fans, both in Spain and Portugal, were obtained during the course of the contest.
The responses given by followers in the market survey helped lay the foundations of Black & Decker's Facebook strategy, with over 1,000 suggestions that ended up being synthesized into six lines of action.
In short, acquisition of fans and a 2.0 market study with brand target, all during the same contest and within a very reasonable budget.
Testimonial
It is important to know and recognize that an Easypromos contest offers functions that go further than fan obtainment. One clear example is the 2.0 market study – a quantitative study that is focussed closely on the brand target.
Ignacio Casasnovas
Partner in Houser & Houser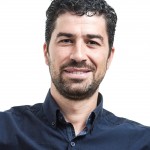 Easypromos CEO and co-funder
Publication date: 2013-10-17