Posted in: Applications for InstagramLast update: 03/08/22
So you're ready to pick a winner for your Instagram sweepstakes. But how to announce those results – and even more importantly, how to contact the winners? Here are 6 ideas to announce your Instagram giveaway winners.

When the giveaway has ended and you have a list of winners, the first step is to share the result of the prize draw. Why? For three key reasons:
to contact the winners
to show all your followers that the contest was run fairly, and has now ended
to maximize the reach of your contest, and extend the benefits of running a giveaway
The question is: what's the best way to announce your prize draw results? In this post, we've come up with 6 ways to announce your giveaway winners. Read through and choose the method (or methods!) that fit your goals best.
Idea 1: Share a link in your Instagram bio
Even though Instagram doesn't allow links in posts or comments, it is possible to place a link in your bio.
Use your posts and Stories to direct people towards your profile, like in this example: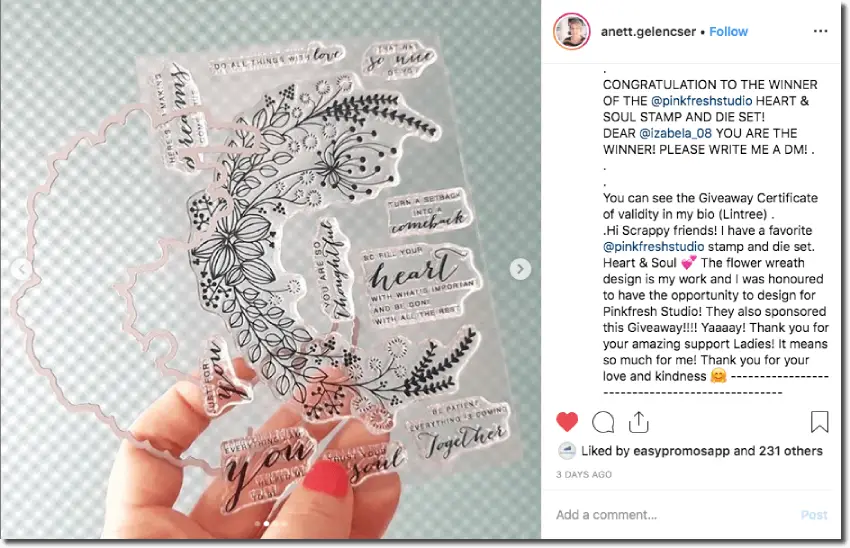 Instagram only allows you to share one link in your bio. But remember that you can use a link service, such as url.bio or Linkin.bio, to send users on to multiple destinations: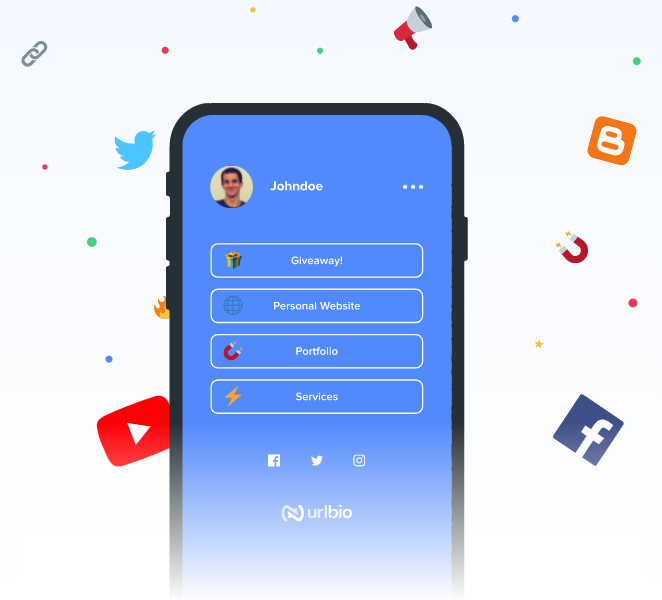 Use the Winners Page to announce the winners, prizes and runners-up. It's automatic, customizable, and comes with a unique short link to share. Find out more.
Idea 2: Add a new post to your profile
We know that giveaway posts receive very high levels of engagement. Here's the proof, from a giveaway that we created ourselves at Easypromos.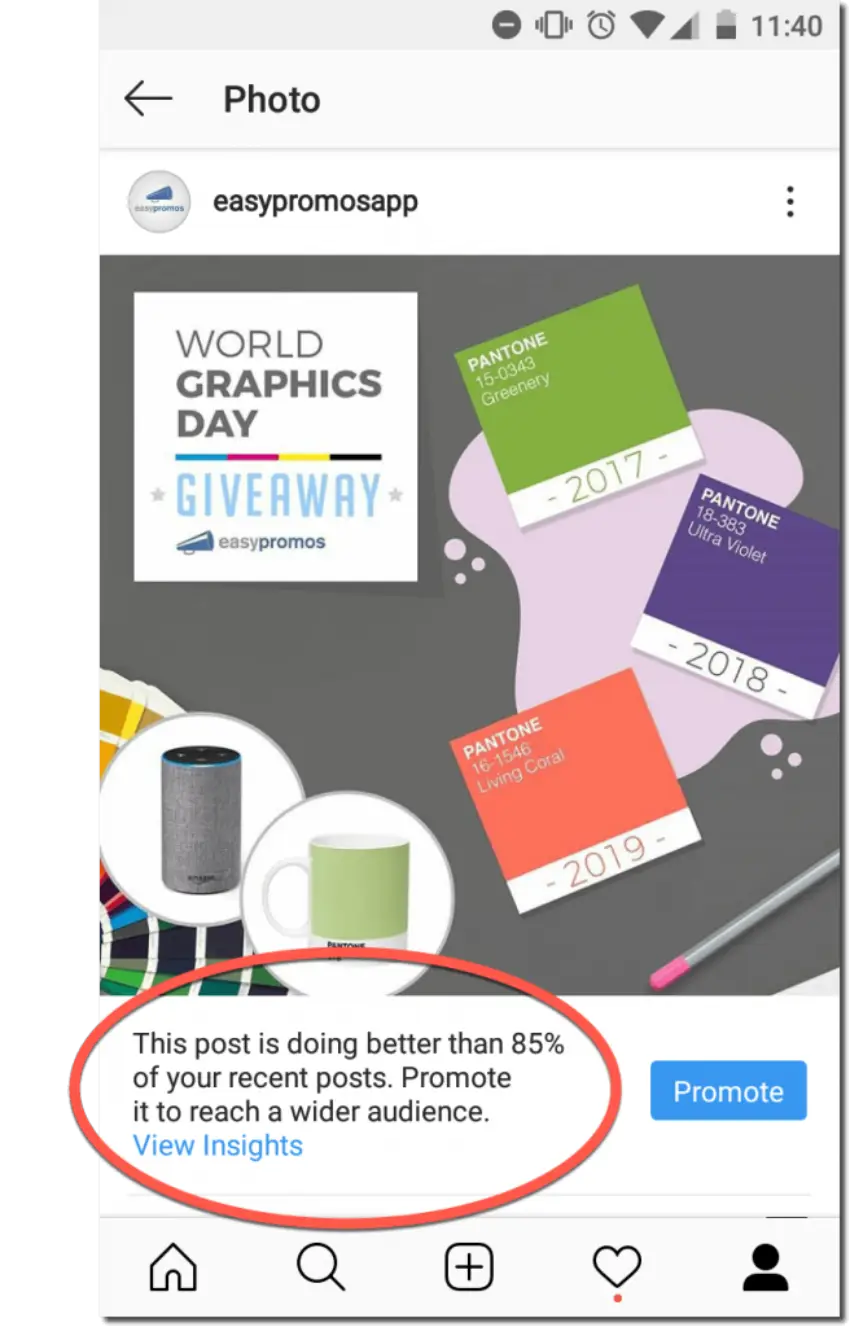 So if you want to maximize the benefits of your sweepstakes…
It makes sense to share more posts, right?
One easy way to announce the winners is publishing a new post when the giveaway ends. Try some of these ideas:
share the same photo as the original post
share a different view of the prize
show the moment you selected the winner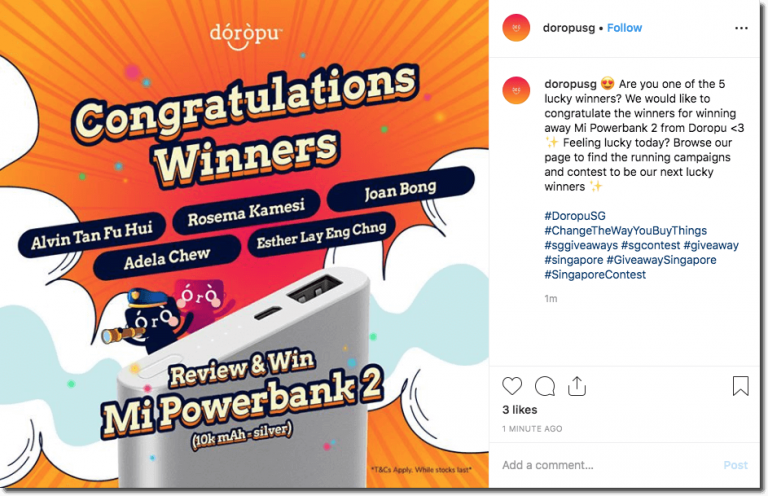 Want to make an impact? Announce your sweepstakes winners with an animated video and thrilling sound effects. Use Show Mode to create an instant, viral video – no editing skills required.
Idea 3: Mention the winners in a comment
If you don't want to go to the trouble of creating a new post, then there is a simpler way.
Just update your original giveaway post with a comment that announces the result. You can tag the winners to get their attention.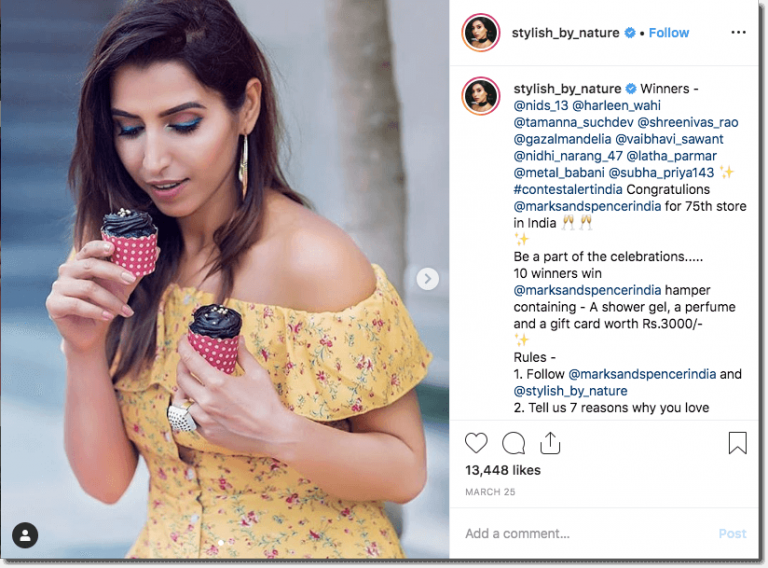 If you're lucky, they will even respond to your comments or share the post on their Stories.
Idea 4: Publish a Story to announce giveaway winners
According to the latest statistics, Instagram Stories get more engagement than other types of posts. So you can't afford not to post a Story or two about your sweepstakes.
During the contest, you can share countdowns, reminders, and progress reports on the giveaway. Then, once it's over, Stories are the perfect medium to announce a winner.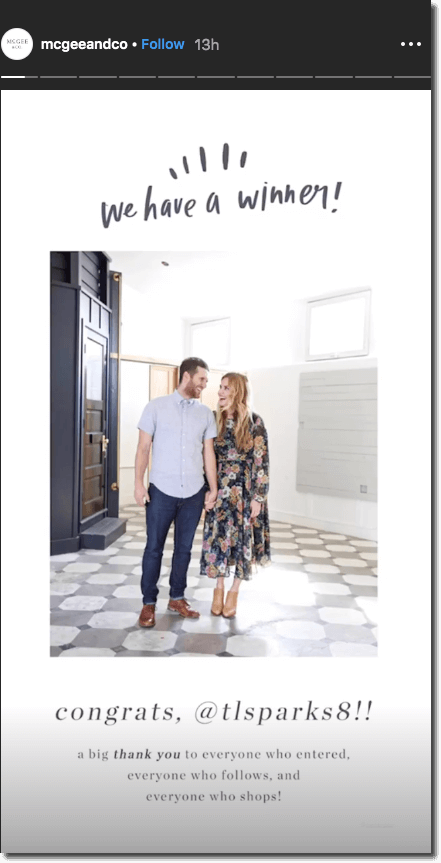 Here are some points to remember:
tag the winner in your Story
make your Stories shareable so that the winner can pass on the news
add a swipe-up link to your giveaway certificate, winners' page, or video
add the Story to your highlights so that new followers can see what kind of giveaways you run
if you have space, link to the original giveaway post so that followers can click through to see the details
Idea 5: Contact giveaway winners through direct messages
If you want to make sure that your winners have seen the announcement, send them a DM.
This strategy has several advantages:
you can see when someone has read your message
it's a private channel to share contact details (for example, a mailing address so that you can deliver the prize)
it builds a closer relationship with your followers
DMs work well if you only have a few winners to contact. However, if you want to collect contact details securely, or have a lot of winners, it's easier to use the Claim Your Prize tool.
Idea 6: Share the news on your other socials, website, and newsletter
Don't forget to use your other social networks to announce the result of the sweepstakes. Follow up on the giveaway on Facebook, Twitter, and even your website and mailing lists. Next time you run a giveaway, all your contacts will be tuned in and ready to take part!
Ready to create your own Instagram sweepstakes? Learn more about the Easypromos app – and run your first giveaway for free.
Publication date: 2017-05-30