Posted in: Applications for FacebookLast update: 19/04/21
If you have many fans on Facebook, it can be hard to reach every one of them. To create engagement, why not create a quiz? Let us talk you through the process.

Create a quiz and get information from your followers
Firstly, if you want to get to know your followers, the perfect step to do so is to ask about their lives. So, by selecting a theme, you can create a quiz to get to know your followers and their thoughts. You can keep this impersonal by asking for example about their weekend plans. You can also ask which food they enjoy more from a selection of brands. This increases engagement and encourages all your followers to answer.
You can also get even more information, if you wish. In fact, if you are interested in, you can learn how to make your own quiz game with our app. You can ask users about their age, location, job or hobbies. This will help you tailor content on your page. It can also create awareness for your brand, if you can find out exactly what your followers subscribe to. You can promote certain topics, products or themes according to the demographic of your following. Creating a quiz means accessing a goldmine of information about your followers.
If you have a business, create a quiz and access the perfect platform to promote your brand. You can ask detailed information about customer opinions. Constructive feedback is priceless when you run a small business. The Easypromos app can help you tailor the questions to find out the information you need.
Create a quiz and give back to your followers
You can also offer a prize to your followers if they participate in the quiz. This is a two-fold benefit as it increases engagement and visibility. You can also gain more followers by offering a prize. If you have a small business and decide to create a quiz, it might be a good idea to offer a discount to every participant. It does not have to be a grand prize but one that promotes your brand. Perhaps you can offer a gift card to a randomly selected winner? Easypromos can also help you select a winner with their winner tool. You can also combine this with recruitment. A quiz made with Easypromos has the chance to become viral if users recruit their friends.
The key when you create a quiz is to be clear about the questions. If you have chosen a theme, this will be an easy step. If you want more general information, you should create a quiz where the questions are not too complex. Simple Yes or No answers will work well. You can always add a comment section if you want more detailed information. Remember, on Facebook you can encourage users to add a comment on the post announcing the promotion after completing the quiz.
If all this information seems overwhelming, Easypromos can also help you monitor answers. With the quiz app, you will get a summary of the information collected from entrants' answers.
The choice is clear. Create a quiz and immediately become closer with your followers!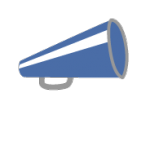 Easypromos Team
Content produced by Easypromos Marketing Team
Publication date: 2018-01-19