There will often be occasions when you wish to target your promotion, sweepstakes or contest towards an audience in a particular country or of a specific age group. For some time now Easypromos has given you the option of restricting a promotion to a particular country (in the Premium and White Label versions of the platform) by enabling you to obtain users from a specific area (controllable by IP address). Now, age restriction is also possible, permitting you to display a window to users trying to access the promotion and asking them to confirm their age before being permitted to view the content and participate in the contest or sweepstakes.
Some genuine reasons for using age restriction in promotions
The most common reason for brands to put up age-based barriers to promotion participation is when content is related to alcoholic beverages. To help promotion organizers comply with this requirement the platform now makes it possible to enable an "age restriction" screen where the minimum age for participation is displayed. Automatically, Easypromos activates this screen prior to displaying the promotion and asks users to enter their date of birth. In this way, you can create a barrier to entry for those who are too young to take part in the promotion.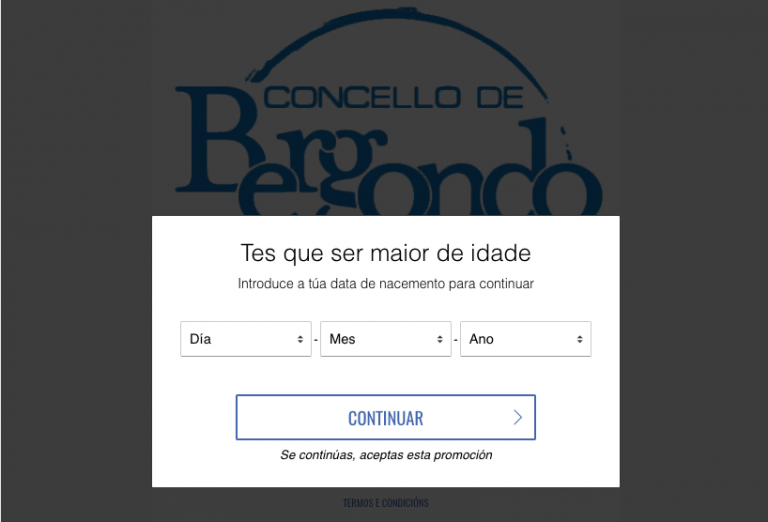 This feature – which is already available in the Premium template (Premium and White Label versions) – will enable you to customize the modal window where users are asked to confirm their age by inserting an image and modifying the text. In the following genuine case study, you can see how this window is optimized for mobile devices. In the example shown here, the theme of the promotion was an 18-rated movie, so participation was restricted to users aged 18 and above. If a participant entered his or her age in the modal window and was found to be too young, a message appeared saying that they were not allowed to view the promotion: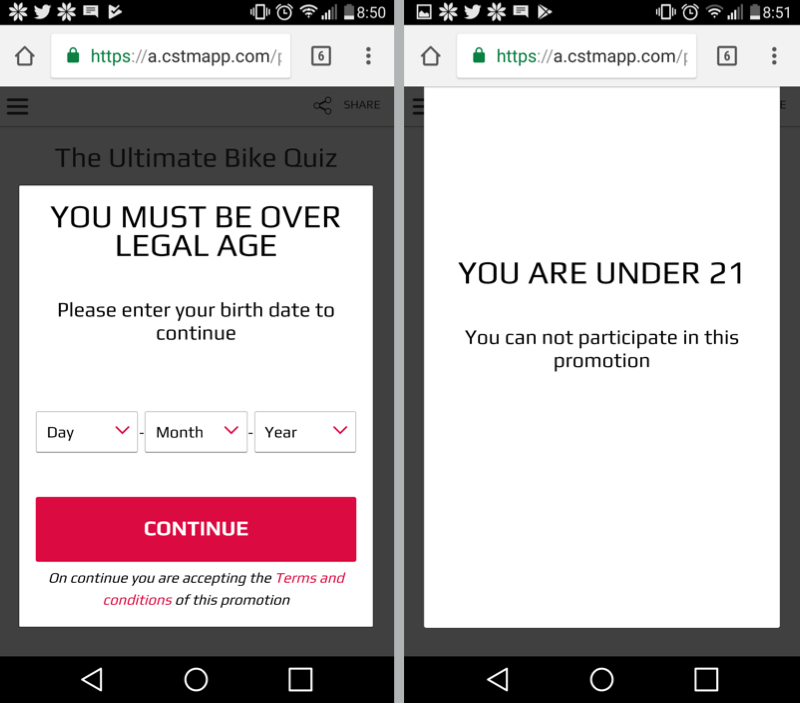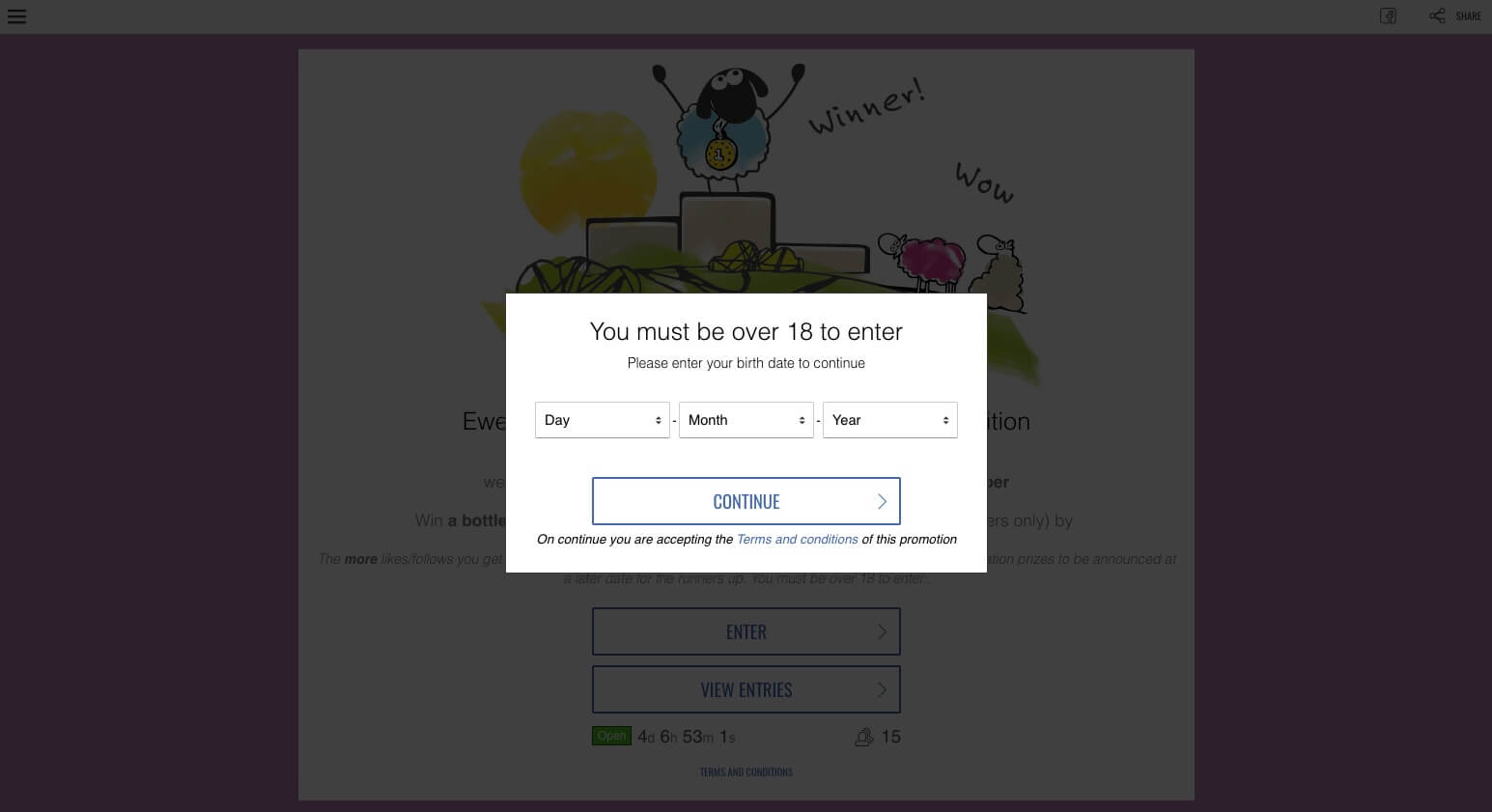 In this third example a real estate agency used the age restriction screen because its target audience is of legal age and the agency wanted to exclude underage users from taking part in the promotion.

Other methods of confirming age
Many clients have asked us for a definite way of identifying users' ages to prevent access if the users do not meet the age requirement. Unfortunately, there is no feature that can verify this with 100% accuracy. Participants in online promotions are identified by their Facebook profile or email address, and therefore we can't be certain that the data they provide is accurate. We depend on the ethics and goodwill of users. For this reason, although the new age restriction feature gives us another tool with which to validate participants' data, you could also follow these suggestions:
In promotions with an age restriction we recommend that you activate the data-of-birth field. This will enable you to recognize invalid participations and eliminate them via your dashboard before running the sweepstakes or extracting the list of valid participants. From the "View entries" list you can exclude any users filtered out by this field as not meeting the minimum-age requirements.
In the promotion's terms and conditions, it is important to clearly state the minimum age for participation and to indicate that only those who meet the requirements will be considered valid participants. You could also stipulate that winners must present ID proving their date of birth in order to receive the prize. This means you wouldn't have to ask participants to provide their age during the promotion itself, which could prove a barrier to entry. If any of the winners are unable to comply with this condition you would have the right to disqualify and replace them with alternates.
You can create a new field in the registration form: a box that the user must explicitly check to confirm that he or she is old enough to take part.
Finally, remember that Facebook doesn't allow you to display your "Like" button on a page that has restrictions – such as country or age – configured from the Settings>General section. If your brand's Facebook page contains restrictions and you want to use the promotion to encourage users to follow you using the "My networks" button, use the "Go to page" button.