Why choose a Question & Answer contest?
Asking your users directly about some of your products is a more direct way of interacting with them: this will allow you to obtain some feedback and, obviously, improve the engagement with your fans.
With a neat and simple visual design that will catch your social media users' attention, quizzes are a very entertaining way of participating in a contest. The user is only required to take a little time to answer the questions of the quiz. The process of participation and registration has been designed to be interactive and fast: the user selects the answers with a simple click, so it's not necessary to write anything. This makes the user experience fast, pleasant, and enjoyable.
As the administrator of the contest, you can completely customize the questionnaires thanks to the great variety of available layouts, with the possibility to combine texts with pictures and videos. At the end of the promotion, you can get a complete list of all the participants with the results of the quiz, which you can download and export as an Excel file to your computer.
There are several ways to use the Easypromos quizzes on your social media, depending on the goals you set. However, we want to give you some ideas so that you can see them in a more practical way. Below we explain some ideas in order to use the quizzes to promote your product, get new followers, and foster customer loyalty.
Promote your videos with Knowledge Quizzes
If your company is launching a new promotional video about some of your products or your brand, a good way to promote it is by sharing the video on your social media channels.
However, Easypromos allows you to add videos to Question & Answer quizzes. Take advantage of the viral effect of your social media channels and create an entertaining contest, where your users have to answer a series of questions related to your video.
In the picture below you can see how users view the video and how they can answer video-related questions.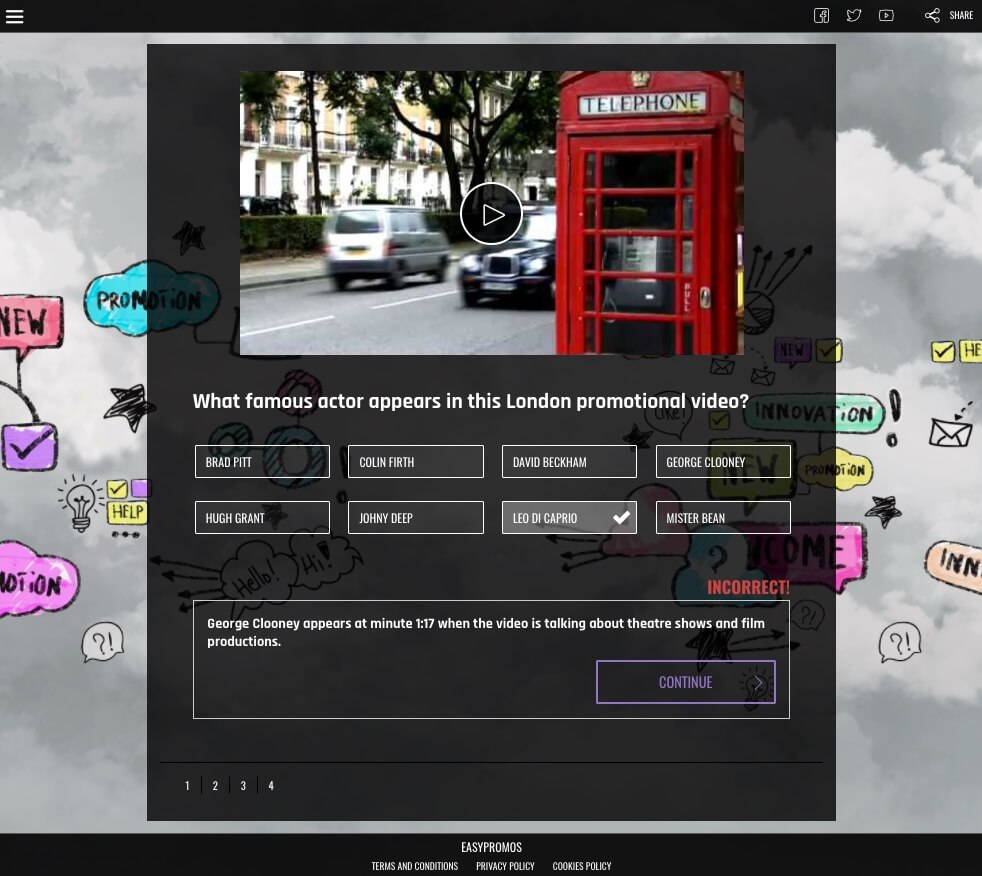 Would you like to try the Knowledge Quiz with video for yourself? Give a go to our Knowledge Quiz with Video DEMO!
Reward the most loyal consumers
Our most loyal consumers must be well looked after and a good way to do it is by creating a contest to test their knowledge about your brand. In this case, you can create a trivia quiz where participants answer a series of questions about our products. In return, the participants with the highest scores can enter a prize draw!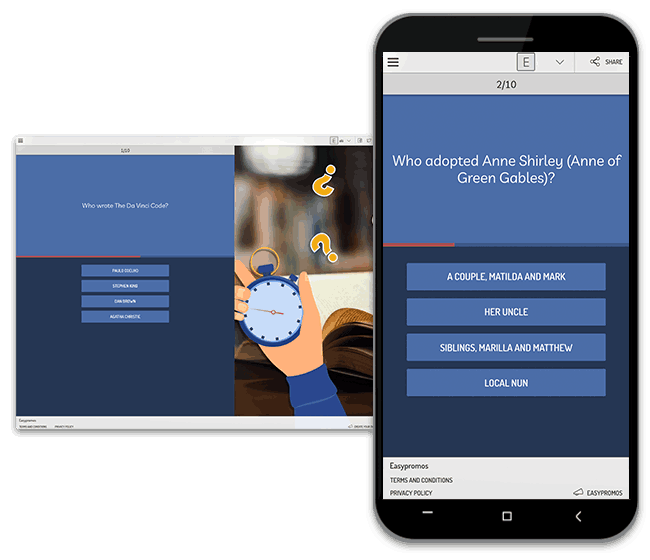 If you're looking to generate rivalry while checking your audience's knowledge about your brand, opt for a Timed Quiz. You can create a series of questions and set a time limit for answering each question! Another great thing about the Timed Quiz app is that you can allow participants to try their luck several times; you can allow them to better their score by participating more than once!
This kind of Question & Answer contest gives us the possibility to promote the products of our brand and reward the more acknowledged users.
Promote your new website with quizzes
Have you recently launched a new website? Promote it to your social media followers with a trivia-type contest. You can ask your users a series of questions about some of your products and invite them to access your new website to find the correct answers. So, for instance, you can provide the participants with a link to your website in order to find the information they need to answer all the questions of the quiz.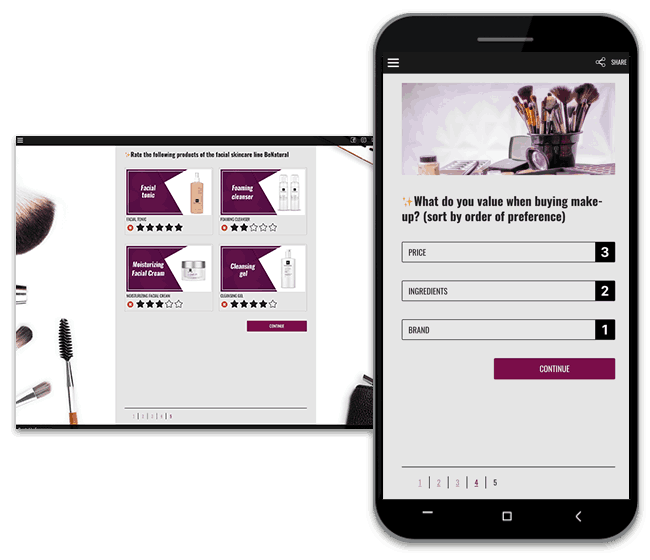 Apart from driving traffic to your website, you also get to convert your social media followers into leads; all participants that wish to enter your prize draw must register through the integrated form.
Pick your favorite
If you have launched a new product and want to discover what your users think about it, you can create a Pick your Favorite quiz: ask your audience to share their views on specific products (add pictures to the answers for better visualization) and ask them vote for their favorite product.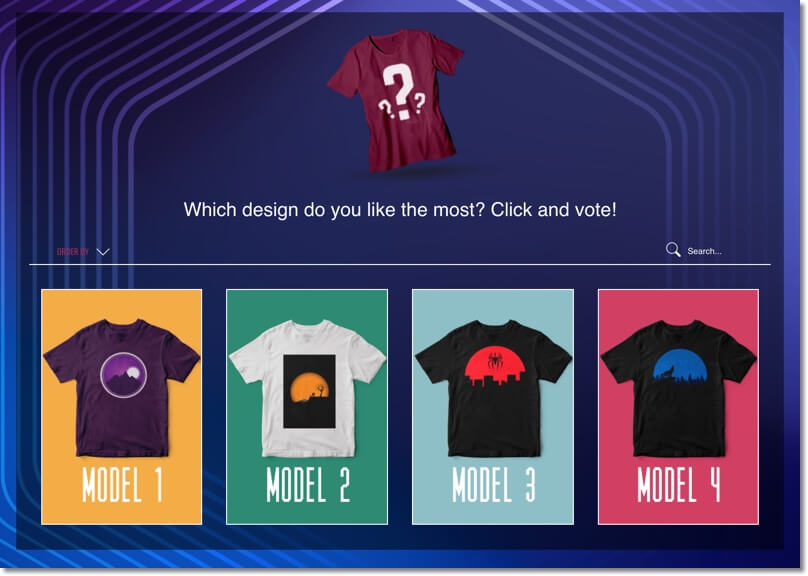 In order to foster participation, you can offer promotional codes to all registered participants or to the first 10 registered users. Another way to reward your participants is by organizing a random prize draw for all voters. Once you finalize the promotion, download a complete list of your users' opinions to obtain excellent feedback
Create a Knowledge Quiz to celebrate fun holidays
Christmas, Valentine's Day, Easter, Mother's Day, Carnival… There are a great number of big festivities throughout the year. Take advantage of these special dates to create an entertaining Knowledge Quiz related to the date.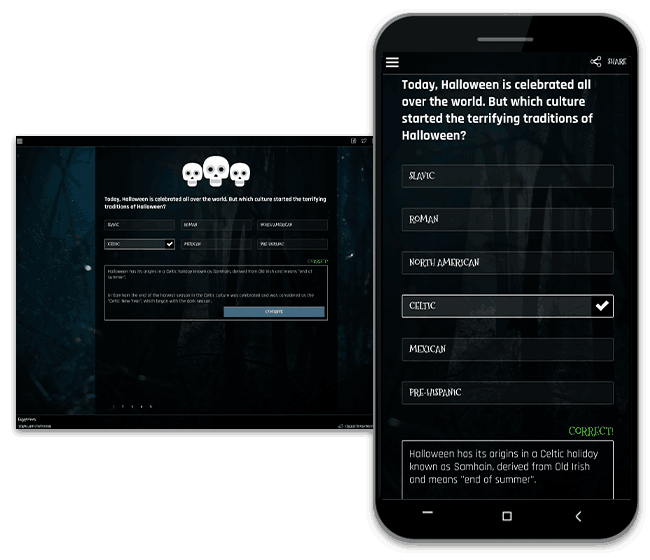 In the above example, you can see how easy it is to generate customer engagement with a Halloween Knowledge Quiz. Use the different available layouts to create a pleasant questionnaire and combine texts with pictures and videos. Your social media followers will have fun testing their Halloween knowledge while also getting a chance to win.
Create pools
An important event is coming up and you want your online community to make their predictions? Whatever the event may be (football match, awards ceremony, etc.) let your users make their bets! With a betting pool app, you can create a sports pool or even cultural event polls.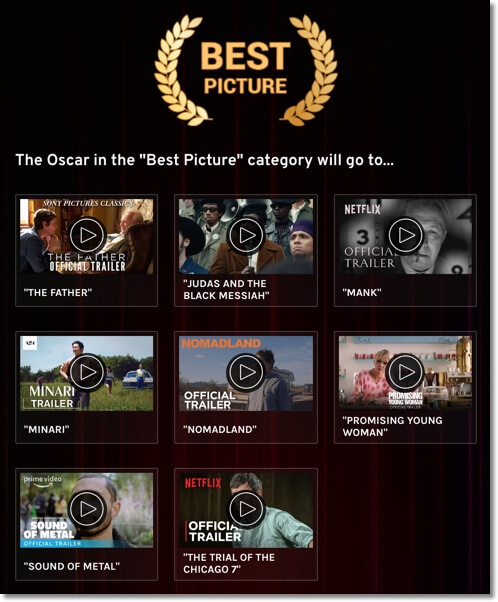 As you can see, the application allows you to add videos to the answers. So… would you like to give a go to our Oscars betting pool?
Market survey
Do you need to make a decision in your company? Take the advantage of your social media channels and ask your followers to help you decide. With a Survey app, you can formulate the questions you need so the participants can share their opinion. For example, if you plan on improving one of your products, what's better than gathering your consumers' feedback directly? Quiz apps allow you to collect their opinion and take their suggestions into account when making decisions in your company.
So, are you ready to launch a question and answer contest for your brand? Still have questions about our apps? No worries – our experienced customer support team is always ready to help!