Posted in: ApplicationsLast update: 17/09/20
Would you like to present a series of photos, texts or videos which your users and followers can vote for and choose their favorite? This is what we call the Voting app: a type of contest that enables you to generate a high level of participation and viralization. A 'Pick your favourite' contest is ideal for two scenarios in particular: the first is when, as administrator, you are responsible for uploading users' participations to a public gallery where they can be voted for. The second scenario is when voters have to pick their favorite from a variety of options presented by the brand itself; asking users to vote for their favorite logo is one example of this. This means that 'Pick Your Favorite' contests can be organized in two different formats: gallery mode or survey mode. The choice of one format or another will depend on the needs of each campaign. If you have planned to organize a 'Pick Your Favorite' contest, this post will help you learn which mode will best fit your objectives and what type of voting will work for you.

This type of contest can be set up via one of these two mechanisms:
Pick Your Favorite: Gallery mode. Enables you to present photos, texts or videos in a public gallery so that users can vote for their favorite. You can completely customize the gallery and activate voting so that photos, texts and videos can be vote for. The vote counter can be configured to display the results of the votes in real time. This is the recommended application for when the participants' entries are voted for and it is the administrator who is responsible for uploading the content to the application. See demo.
Pick Your Favorite: Survey mode. Enables you to present the content to be voted for in an attractive, visual way, by using the questionnaire system. After selecting their favorite participation, users must complete the registration form, which you can customize completely with the information that interests you most. This is the recommended application for when you want users to vote for their favorite item or collection from among a selection of your brand's products, helping you get to know the opinion and preferences of your followers. An example of this could be a 'Pick Your favorite Outfit' promotion. See demo
Decide which mode to use
Depending on the objectives and needs of your promotional campaign, you should choose one or the other type of 'Pick Your Favorite' contest. Consult this table, which compares gallery mode and the survey mode, to help you choose which suits you best.
| Characteristic | Gallery mode | Survey mode |
| --- | --- | --- |
| Who will win the prize? | The participant (text/photo/video) who obtains the most votes will win the prize. | A sweepstake will be carried out among all users who vote. |
| What information can I obtain from voting users? | Voters must identify themselves with their Facebook account. You will obtain their name and email address. More info. | Users must fill in the 100% customizable registration form in order to vote. It is not necessary for them to identify themselves via Facebook. See example. |
| Can the text/photo/video be shared individually? | Every text/photo/video has a unique URL in order to share it individually and obtain votes. See example. | There is not a unique URL for each photo/text/video. Users can share their choice after they have voted. See example. |
| How would you like to present the status of the voting? | In vote-counting mode, within the gallery itself. The gallery can be arranged in order of the most voted participations. See example. | In graphic mode, with the visual results. See example. |
| How many photos/texts/videos will you present for voting? | Not recommended for fewer than five options. | Not recommended for more than 20 options. |
| Does it have a search option? | Yes. See example. | No |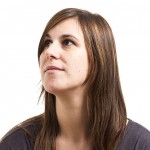 Silvia Marti Ferrer
Marketing and Customer care Easypromos' team
Publication date: 2015-05-06