Posted in: Events,Ideas for your websiteLast update: 14/12/18
You know you want to promote your product or your brand for Valentine's Day but maybe you're unsure of which prize to give away to attract the participant? It's a typical question when you begin to plan you promotional campaign and more if it's the first time you organize this type of marketing action. In this post we'll give you some information about the most used prizes in this type of campaign and some advice on how to decide what would be a good prize to incentivize the participation of your audience. Achieve a good diffusion of your brand so that the users think of your products when they are going to buy their Valentine's present.
February 14 is one of the most celebrated dates of the year worldwide, the day of love, and many companies and brands take advantage of the day to promote their products by using this special date. If you're thinking about creating a Valentine's Day promotion, sweepstakes or contest with a prize giveaway to celebrate this day, this study of real promotions may come in handy.
Which prizes are the most adequate to motivate your audience?
17.3% of the analyzed promotions used a couples dinner or other meal as the prize to give away among the participants. It's the most used prize, not only by restaurants but also by shopping centers and other brands who promote their campaign in a specific environment, for example a city, neighborhood etc. Another much used prize, when not set locally, are romantic boxes (9.3%), most of all short trips, weekend getaways etc. It's a good prize when you want people to remember your brand but you don't think that your product is the most adequate as a prize. Other couples prizes are tickets to the cinema, theater or shows (5.3%) and couples experiences (4%)
Another great prize idea is food products and wines (8.7%) that together with chocolate and pastry (4.7%) are an important type of prize (13.4%). Normally it's delicacies, the key product of the brand, that have a great ability to attract the customers and therefore achieve to create awareness of the brand among the target audience apart from making themselves known to a wider community in order to expand their brand name.
There is also another type of prizes that are used a lot; those that are not meant for the couple but personal presents that can be to remind the partner that Valentine's Day is coming and that their product is ideal to give as a present to their partner, or to encourage people to give themselves something for this date. This would be personal care products, beauty products and perfumes (7.3%), jewelry and watches (7.3%), fashion and accessories (8%) and tech gadgets (6.7%).
Visit our Box of Ideas for Valentine's Day and you'll see more examples and resources to find the best mechanism or application for your campaign.
Recommendations to choose the prize for your Valentine's Day promotion
Using your product as a prize is one of the most used tactics in the promotions but it doesn't always work. Before you do that:
1. Analyze your product or service
Think about if your product or service has a sufficiently universal appeal or if it's mostly directed to a very specific audience. You'll want to answer objectively to the question: To whom would this prize appeal? If it's not a product or service that most people would like, it will only work if you focus your campaign towards your customers or a very alike audience, like for example, if you have a way of communicating the campaign directly to this niche audience. If it's a physical store and you give away a discount coupon or a free purchase, it'll work if you can reach the regional audience where you're store is located. Keep that in mind when you establish your goals, the prize and the diffusion of the campaign.
2. Think about the goals of your campaign
If you want a wide campaign to make your brand known or you want to obtain leads, you should offer a prize that appeals to most people. If your prize doesn't live up to this, you can choose a different prize to give away. In this case, the boxes with romantic short trips are a much used and popular products because they allow the winner to choose the destination from a long list of possibilities. Consequently, it's a versatile and very adaptable prize. The physical prizes like perfumes, cosmetic packs, tech gadgets and food products also meet these requirements because they can be sent directly to the winner.
3. Define the geographical area where the prize is to be spent
As it is an online campaign, people from different places can participate to opt for the prize. We always recommend to limit the access to register in the promotion to a country but apart from that you have more ways of limiting the participation by using the registration form, by informing in the description of the promotion and in the terms and conditions. You should furthermore think if the prize is coordinated in this aspect : the cinema, theater or show tickets will work as a prize if it's promoted among the regional audience where the prizes are given away to or if you can choose between several locations to spend the prize. The same goes for the couples dinners: Make the location clear and diffuse among the target audience that live in or are in the location those days. You will improve the engagement of your campaign and you'll avoid problems with managing the redemption of the prize.
4. No prize?
If your intention is to use a Valentine's Day promotion to increase the brand awareness but you don't want to give away any prize, you can offer fun and entertainment to attract the users. There are promotion that are appealing in themselves because of their mechanism: A Trivial or a personality test for example. They can generate engagement just because they offer a good experience when participating in the promotion. This said, you have to be creative and configure it very well. You'll need a good, attractive design, some funny questions and the results should create some type of positive reaction for the participant. Because the key to that these type of promotion work, and even more when there's no prize, is that it's worth it also to share and recommend to their friends.
Everything clear? Go to your Control Panel and create your sweepstakes, contest or survey for Valentine's Day.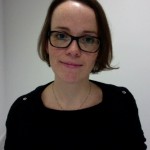 Randi Jensen
International Business Developer in Easypromos
Publication date: 2017-02-22