There are so many different ways to run an online contest – from virtual photo booths, to competitions for video creators, to referral rewards. But all contest apps share the same challenge: getting enough publicity. That's why it's important to share a contest on Instagram, Facebook, and across other social media.
Why share a contest on Instagram?
The publicity channels you use depend on your target market and specific goals. But for most brands, Instagram is an important part of their social media and ad strategy.
Instagram users tend to be young, active online, and relatively affluent.
It's the social network of choice for fashion, food, health, beauty, fitness, lifestyle, interior decoration and design.
Instagram is a highly visual medium – perfect for sharing photos of product design or videos of your brand in action.
Let's take a look at 5 ways you can leverage Instagram to get maximum reach for your promotions and contests.
Make a post on your Instagram profile
Let's start with the most simple, obvious option. You can begin with a post on your profile, announcing the contest and explaining the rules. Because the post stays on your profile permanently, your followers can check back to read the details or find out the winner.
It's a good idea to show a picture, gif or video of the prize itself. Here's an example from a competition to win a couples' holiday in Italy, showing off clear blue water and a romantic restaurant. Who wouldn't want to sign up?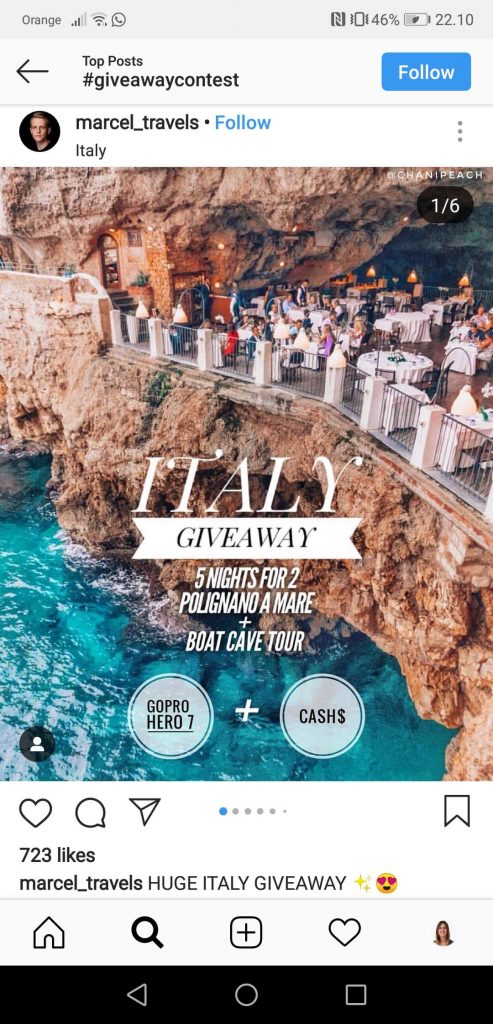 However, there is one fundamental problem when you share a contest on Instagram. You can't share live links in the caption of an ordinary post. You could type out the URL – but users can't click to view the webpage. They would have to copy and paste the address into their browser – and not many people will make the effort.
Instead, you should quote a URL that is short enough for users to remember. Or simply provide directions to a live link in your bio, Stories, or website.
Share a contest on Instagram and Facebook Ads
Here's one way to get around the link issue. You can announce the contest in a post made with Instagram and Facebook Ads. Although these posts look just like normal, they are labelled "sponsored" – and you can include live links.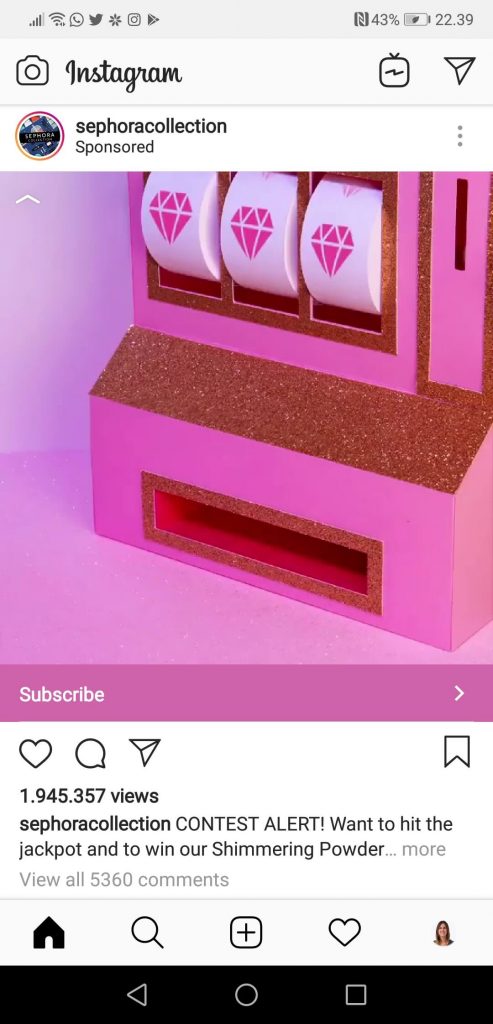 In the example above, Sephora used Instagram Lead Ads to invite users to subscribe. Once they shared their email address, the brand could use a quick Pick A Winner app to run the prize draw. And of course, they could follow up on all those sales leads with a targeted email campaign.
A major advantage of using Ads is that you can post simultaneously on Facebook and Instagram. You can also target your posts to a specific audience, and get detailed feedback on who liked your campaign.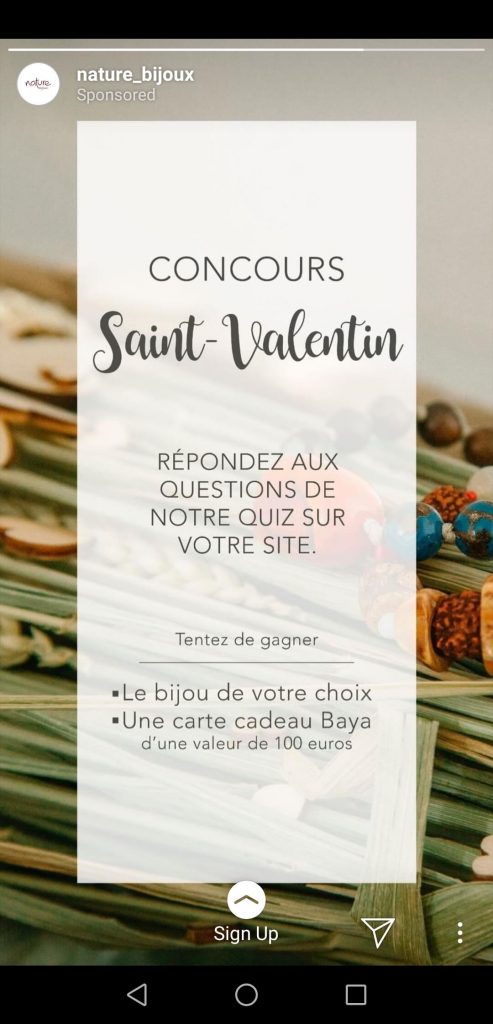 You can add links to sponsored Stories, too. Just like sponsored posts, you can choose your audience. Think carefully about where you want to send users: the "swipe-up" link could take them to the contest URL, your profile bio, or a specific post with more info about the prize.
Add a link to your Stories
Stories are popular because they're quick, accessible, and interactive. They are prefect or flash sales, limited time promotions and giveaways, seasonal events, or Q&A sessions with followers.
The good news is that now you can use Instagram Stories to promote your contest and share the link to register and participate in one single step. If you are running an Instagram Giveaway, link the story to the Giveaway Instagram post for users to participate.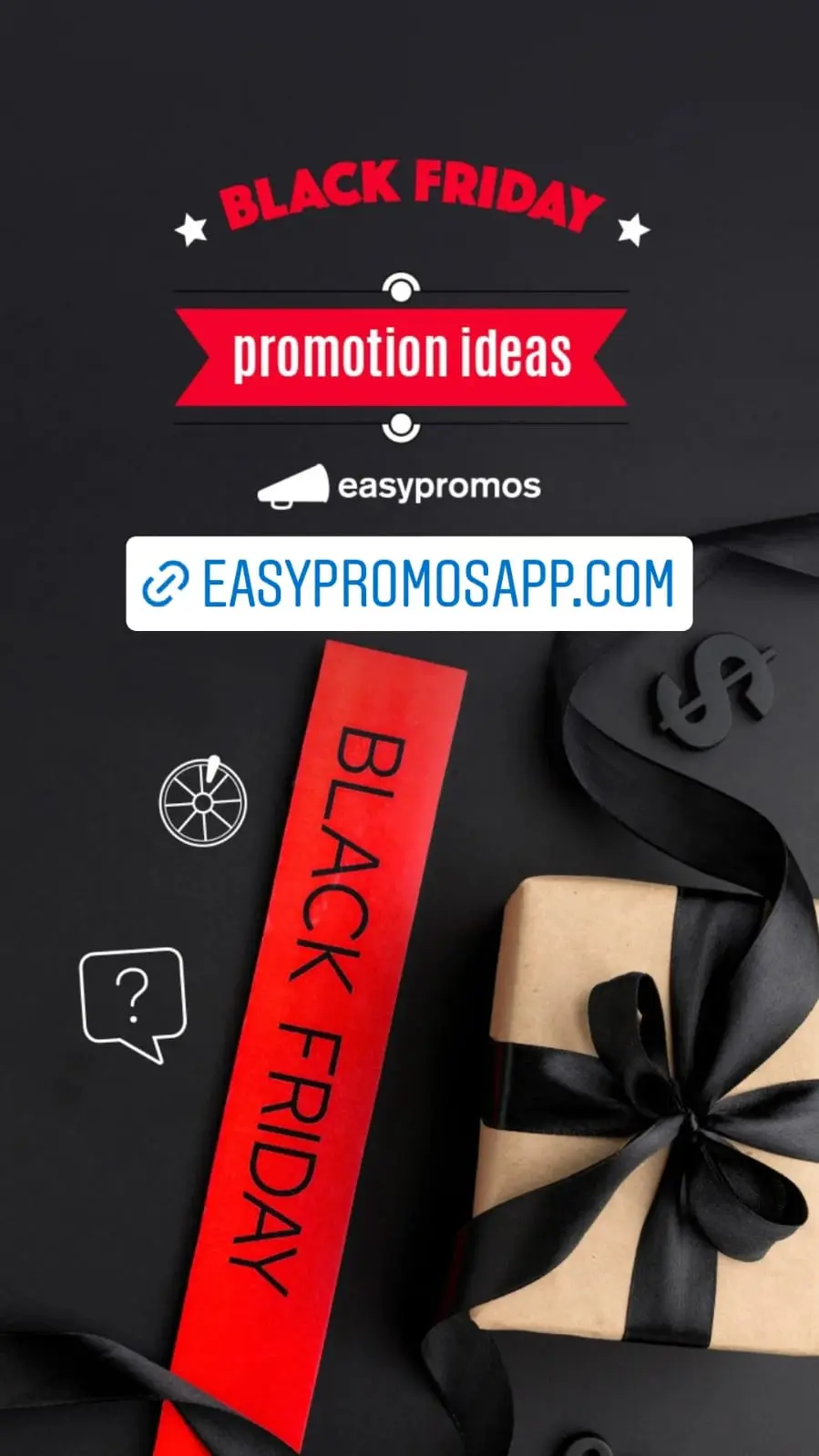 If your promotion or contest is outside Instagram, use the stories to promote it and include a link in it so users can get there with a single click. It is important to remember that stories only play for a few seconds. Users don't have too much time to react so your CTA (call to action) has to be very clear. Try these ideas:
Use the tags available in the stories to highlight the information: countdowns, music, survey, emojis…
Use stickers and GIF's to highlight the link,
Upload your own GIF's to Giphy (Instagram stories use Giphy) so more users can use them. For instance a photo or video of you pointing at the link.
Set up links in your bio and highlights
We've mentioned adding a link to your Instagram bio. It's one of the few places where you can share live links, and #linkinbio has got to be one of the most-used hashtags on social media.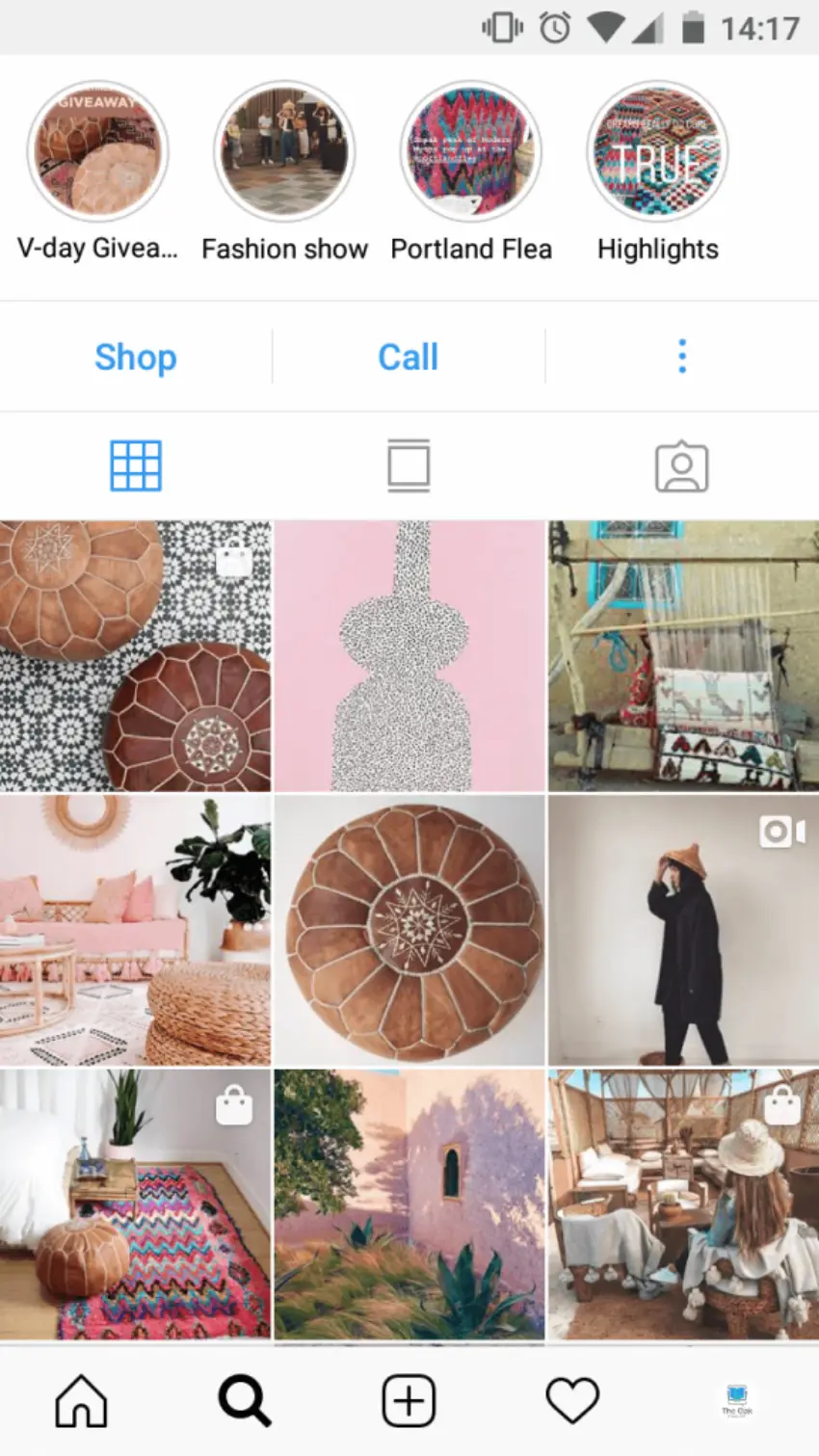 But you can only share one link at once. If you want to offer more connections, then consider a link sharing tool. Or you can save Stories as permanent Highlights on your profile.
url.bio is a link-in-bio tool that allows you to drive traffic from your Instagram accounts to multiple pages you want to promote. This tool allows you to add an unlimited number of links, lets you schedule links, check analytics, add social media links, and has a ton of highly customizable features. 
The information and links will still be accessible – so you can keep contests open for more than 24 hours. And once the prize draw is over, the highlight will serve as a tempting reminder of your generosity to followers.
Most of all, make sure you add UTMS to your links. A UTM is a string of text at the end of a web address, which helps you track where it came from. For example, you could type the promotion address with a UTM like this:
www.mybrand.com/mypromotion?utm_source=Facebook&utm_medium=socialmedia&utm_campaign=awesome-promotion
Then, when you check your promotion statistics, you can see exactly how many people clicked that link to take part. In the example below, 8 people joined the promotion by clicking a link on Facebook.

Without UTMs, it's impossible to tell where your participants come from. But if you track your sources, then you can use the information to target your next promotion more effectively.
Get the word out with collaborators on Instagram
Finally, you don't have to do all the work alone! To get more attention for your contest, you can work with collaborators, sponsors, other brands, and influencers.
Here's an example from Osprey Europe, an adventure and travel gear brand. They ran a contest in collaboration with Intrepid Travel and Visit Jordan.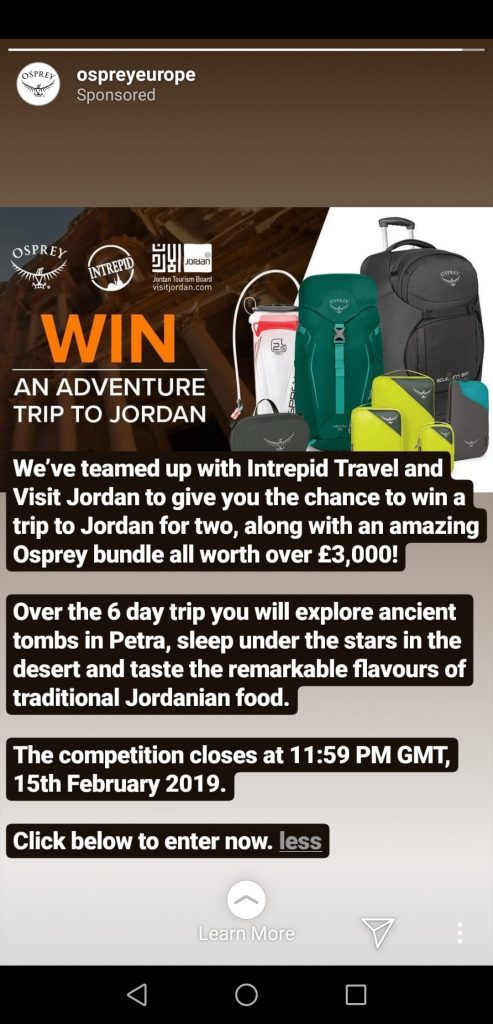 Because all three brands were involved, that meant three links in bios, at least three sponsored posts, at least three Stories, and so on. By working with a collaborator, you can double engagement at least!
This article on How to run a collaborative giveaway using Instagram Collabs will teach you how to co-run giveaways with brands or influencers.
With these 5 ways to share a contest on Instagram, your promotion should go viral.