Posted in: ApplicationsLast update: 01/08/18
Many small businesses with brick-and-mortar stores use social networks and other online channels to incentivize purchases, attract clients, and encourage their followers and online fans to become real customers. Distributing coupons or discount codes is one of the best ways of achieving this objective, but many clients ask us: How can I make sure that people don't use the code more than once? Good question! 😉
The first thing you need to do is register the participants, giving each one a different code. This is the only way of differentiating between users, as coupons can be used and shared without restrictions. Sometimes coupons will be your best option – especially when the discount still leaves a good profit margin. If you don't mind your customers potentially using the same discount coupon again and again – because it increases sales in your store – then use coupons.
However, when you want the discount, gift or advantage to be used a single time, and only by those registered to your promotion, you'll need to give away a unique code to each user. Creating this type of promotion is now easier than ever: the platform will transform whatever string of numbers and letters you enter into a QR code. You can then activate the Verification Portal to validate them using a phone.
How does it work?
A user visits your store and presents you with the QR code. You then scan the code with your phone and an easy-to-use free app. Apps for reading and scanning QR codes can be downloaded from Play Store or App Store. The app will immediately redirect you to the Validation Portal where the code will be validated. You'll quickly and easily be able to verify whether the code is valid before applying the discount or advantage that you promised during the promotion.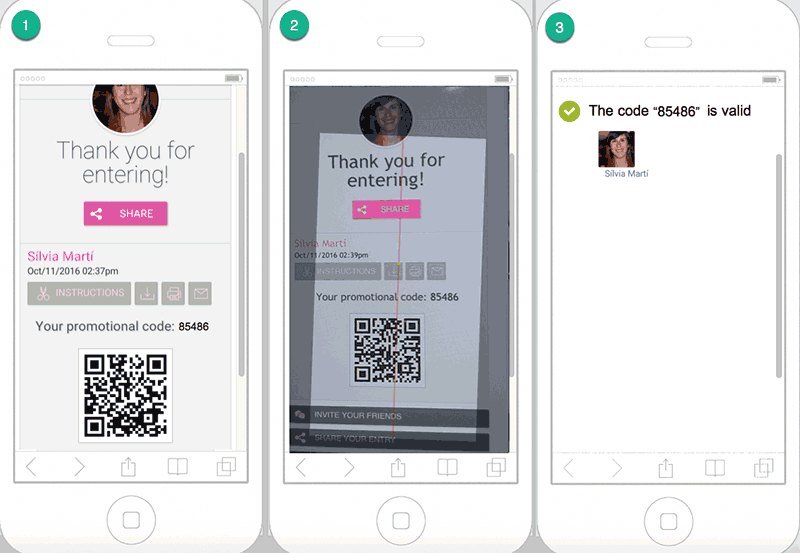 What should you bear in mind?
1. Create the unique codes that you wish to share among your registered users. You can use an app or a website that generates codes automatically like this section of random.org.
2. Use the Easypromos app for code distribution.
3. Upload the codes to the app and configure it for QR presentation on the final page.
4. Activate the 'Validation Portal' that you find in the app editor.
The process is simple, quick and efficient, ensuring that your customers are treated professionally. If you're ready to give it a go, access your Dashboard.
Read all the technical operating details in this app tutorial.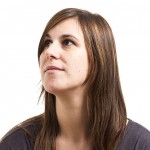 Silvia Marti Ferrer
Marketing and Customer care Easypromos' team
Publication date: 2016-10-13