Posted in: Ideas for your websiteLast update: 22/11/16
Would you like to carry out a sweepstakes between all the people who've responded to a survey on Google Forms? Export participants' details from the Google Forms' response interface to a spreadsheet, and launch a sweepstakes with these details.
If you've carried out a survey and have a database of respondents saved to an Excel, CSV or Text file, you can generate a random sweepstakes between them all. You just need to import the file to the "Pick-A-Winner App" and configure it to select as many winners and alternates as you need. Raffle the prize between all participants by directly using the spreadsheet on which they're registered.
This type of action can be applied to lists of respondents to online surveys carried out with SurveyMonkey, Doodle, QuestionPro, Survio, Typeform, Pop Survey, Survey Gizmo, etc. In conclusion, it will enable you to create a sweepstakes and choose the prizewinners randomly without effort or complications. A Certificate of Validity will be generated along with the result, guaranteeing your participants that the sweepstakes has been carried out transparently.
Export users from any type of registration system or form, and import this data to Easypromos quickly and efficiently! You'll be able to carry out a sweepstakes in minutes! The first sweepstakes is free and there is a step-by-step guide to help you through the process.
Access the Dashboard now and organize your first online promo!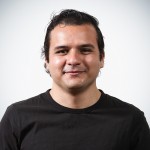 Gabriel Cruz
Customer Care Easypromos team