Posted in: Digital marketingLast update: 17/03/17
We've already mentioned that the cornerstones of an Inbound Marketing strategy are: attracting traffic to your website, converting them into contacts, nurturing the contacts and impacting on them with appropriate content and actions until they become your customers. Your long-term goal is to establish a lasting relationship with these contacts – one in which they feel special. But to begin with, you don't want to attract just any kind of traffic, right? Or are you happy to go to the trouble of launching campaigns and managing loads of data and contact details of users who aren't really the target audience of your brand?
For your strategy to work, you must understand who you're targeting and clearly define your brand's buyer persona. Once you've got that established, you're ready to define your contest or promotion strategies for obtaining leads that you can work with and move forward through the sales funnel.
To define a promotion that is aligned with your Inbound Marketing strategy you must clearly establish:
Your target audience
The stage of the sales funnel in which you're going to work
So, the dynamic of the contest you define should be designed with those two factors in mind.
Reward participants by giving them the best of you: reward them with your products or services.
One element that always generates suspicion when designing a contest is the prize or gift that winners will take away with them. The prize is a key factor in these types of campaigns, for two reasons:
It should be attractive enough to generate interest and encourage participation.
It should be capable of attracting your brand's buyer persona – those profiles upon which you want to impact.
What your prizes should NOT be?
A gift that's not attractive for your buyer personas.
A gift that anyone might be interested in. This will encourage lots of people who aren't really interested in your brand to take part in your contest just because they like the prize.
Are you prepared to fill your database with contacts who aren't really interested in your brand or what you offer? By sending personalized emails with promotional offers to users who don't want to listen to you? This will only make your newsletter statistics worse and cause you to become discouraged.
Let's explore some of the prizes that are most suitable for an Inbound Marketing strategy. If what you hope to achieve is to encourage users to fall in love with your brand, then you should give them the best of you – reward them with your products or services.
1. Product samples.
Your options are varied. You could offer samples of a single product, complementary products or even substitute products. Then you could continue the process with a market study, for example, surveying the winners to find out which product they liked best.
By offering this prize you are ensuring that people who participate in the contest are genuinely interested in your product. While it's true that you won't know beforehand if participants would be willing to buy your products, you can keep working with them to ascertain whether they are potential customers or whether to eventually give up on them. Be inspired by this case study in which product samples were awarded as prizes.
2. Batches of products.
This case is similar to the previous one, except the monetary value of the prize is greater. 
Once again, those who participate in this type of sweepstakes or contest will be those who fit the target audience profile, as they will be interested in the products or services offered by your brand. There will still be some doubt as to whether participants really are potential clients. But over time, if your Inbound strategies are successful, this will become evident.
3. Complementary products.
You could also award participants with a product that compliments those provided by your brand and that might interest your customers or potential customers. If your brand sells art material, such as brushes and paints for example, you could award winners with a canvas or sketchbook to provide greater value to your products. However, in this instance it might not be so clear that participants are genuinely interested in your brand. Perhaps they use the products you sell but buy them with the competition. In any case, it's a way of attracting these types of leads so that you can work with them and convert them into your customers because their experience is with you or because they prefer your products.
These three types of gifts will be most useful at the top of the funnel (TOFU) because, although you will have leads at different stages of the sales funnel, you'll be able to attract a higher volume of users and broaden your community.
Not all your participants will be ready to buy. You'll have to continue to nurture them using strategies that encourage them to advance through the sales funnel. However, some may be ready to make a purchase and some may already be customers.
#Prizes such as discounts and gift cards are aimed at mature leads. #contests
Click To Tweet
4. Promotional discounts and gift cards.
These two prizes are more directly focused on making purchases. They will attract not only those interested in the brand's products or services, but those who are ready to buy them. The leads that you obtain via contests with these types of prizes are more mature and further along the buying process. They are potential customers, or they might already be customers, so you will also be improving your brand loyalty. Your relationship with these profiles will be different and the communications that you establish with them after the contest will be directly focused on encouraging an informed purchase.
5. Premium or special products.
Here we're talking about offering a more exclusive or higher rate product, for example, packages with Premium versions, extended product guarantees, etc. 
These types of prizes, like discounts and gift cards, will generate greater interest from more qualified leads in the MOFU and BOFU stages of the sales funnel.
As you can see, the prize is an aspect of your promotion that must be chosen with great care. It is worth making the effort to achieve the objectives you've proposed for the Inbound strategy of your brand. Promotions are going to play an important role in this. And when you decide to try running contests, you'll soon see how they can help you advance your leads through the sales funnel and get new customers.
Access the Easypromos Dashboard now and create the contest or sweepstakes that best suits your strategy!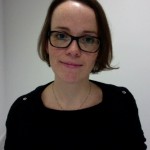 Randi Jensen
International Business Developer in Easypromos
Publication date: 2017-03-10